Florida's Governor officially declared a state of emergency Wednesday as Hurricane Dorian becomes more ferocious as it heads towards the state.
The storm has already battered the Virgin Islands and is now expected to be a Category 3 on Friday just before It is expected to hit the Florida coastline over the weekend. And according to the National Hurricane Center, Dorian could grow to a Category 4 storm with winds of 130 mph by Sunday morning.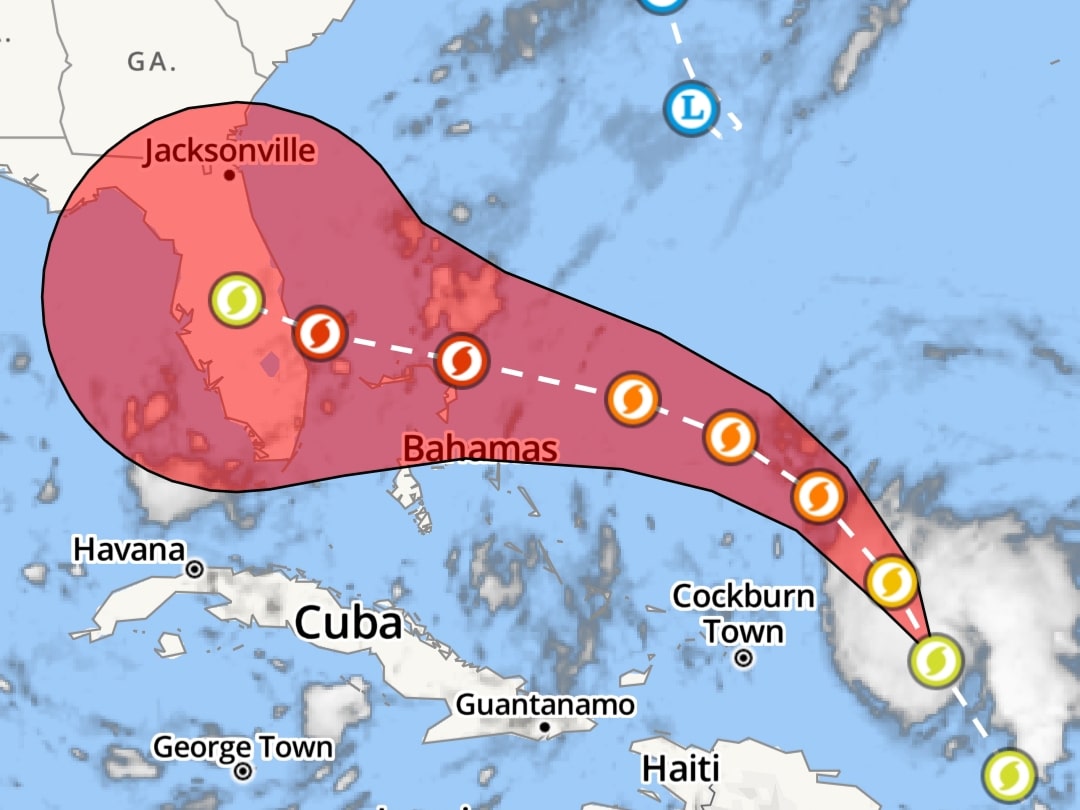 As of 11  a.m., Dorian remains a Category 1 with winds of 85 mph. It was 220 miles north-northwest of San Juan, Puerto Rico, moving northwest at 13 mph.
"Dorian is moving into an environment with low vertical wind shear, moving over warm water. This will allow for steady intensification, and the storm will likely strengthen to a major Category 3 storm on Friday," Fox 35 meteorologist Kristin Giannas said Thursday morning. "The latest track has peak intensity on Monday, with sustained winds at 130 mph right before landfall, south of Cape Canaveral.
"While it's too soon to say exactly where the storm will make landfall, the chance of life-threatening storm surge and devastating hurricane-force winds along Florida's east coast is increasing. Residents and visitors should have their hurricane plan in place."
Overnight forecast models showed the storm slowing, with the center now expected to hit land early Monday morning. By Tuesday morning it could still be a Category 3 as it moves into Orlando.
"This would be the strongest hurricane to hit Central Florida in over 30 years," Fox 35 meteorologist Glenn Richards said Wednesday evening. "Hurricane-force sustained winds would be carried across the entire width of the state if the current forecast holds."
As of now the storm is tight with hurricane winds only extending out 15 miles, and tropical-storm-force winds extending out 90 miles, but the warm waters of the Atlantic could allow the storm to grow in both intensity and size.
The National Hurricane Center also warned early Thursday morning that heavy rainfall from Dorian could cause "life-threatening flash floods" in parts of the Bahamas and southeastern U.S. coast.
Residents are urged to prepare for the worst, as these things are unpredictable and it is better to be safe than sorry. If you are in Florida and you are not prepared click here to go through a prestorm checklist so that you can be as prepared as possible.