The world is becoming a very interesting place, people are so disassociated with what is really going on that it is becoming scary. Everything has become convenience or ignorance, augmented realities and distractions are the new way.
Steve Cutts is a London based artist who uses powerful illustrations to criticize the horrible state of society. We have Greed, environmental destruction, junk food and TV consumption, smartphone addiction and of course, the exploitation of animals; all important issues have inspired his work.
Cutts illustrations prove that this really is a dog eat dog world, where we are persuaded to consume garbage and destroy the planet on a daily basis in order to keep the wheels of consumerism turning.
Here is a selection of his best works:
The Rat Race of Life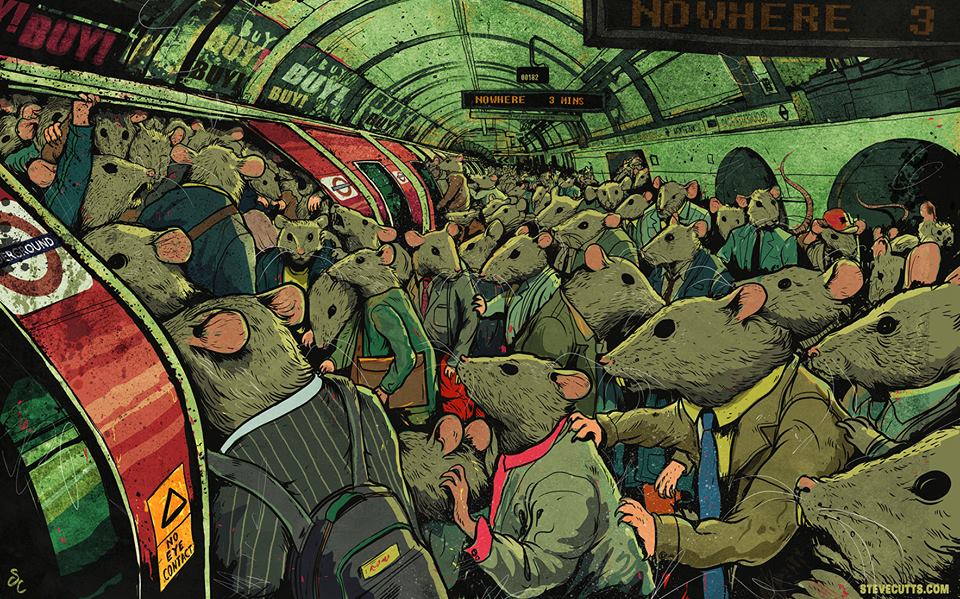 Not Monday AGAIN!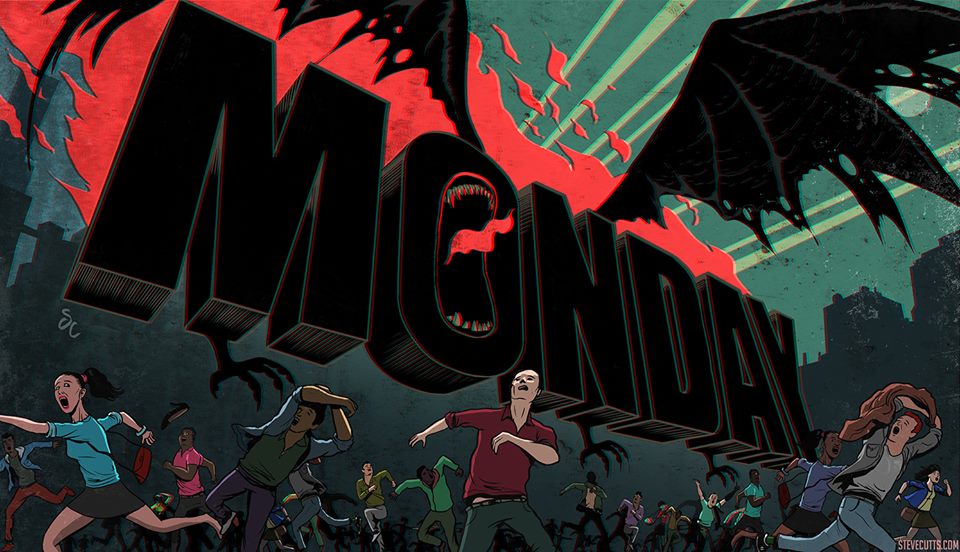 Typical Night At Home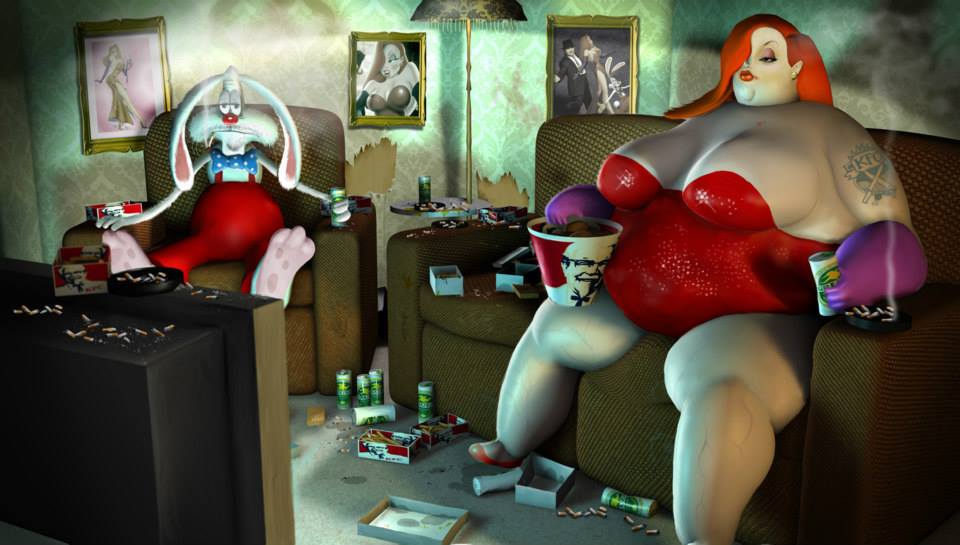 Fat Cat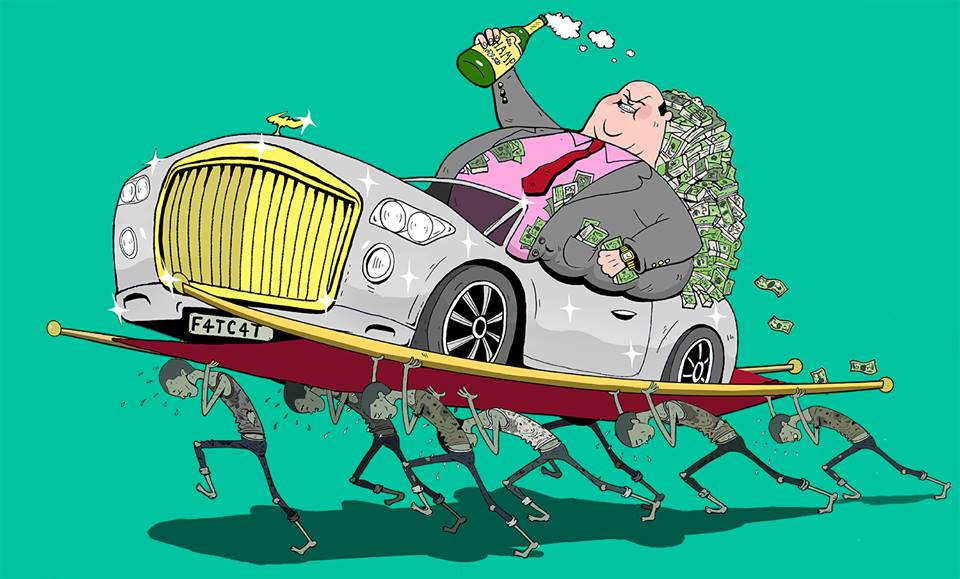 Typical American Diet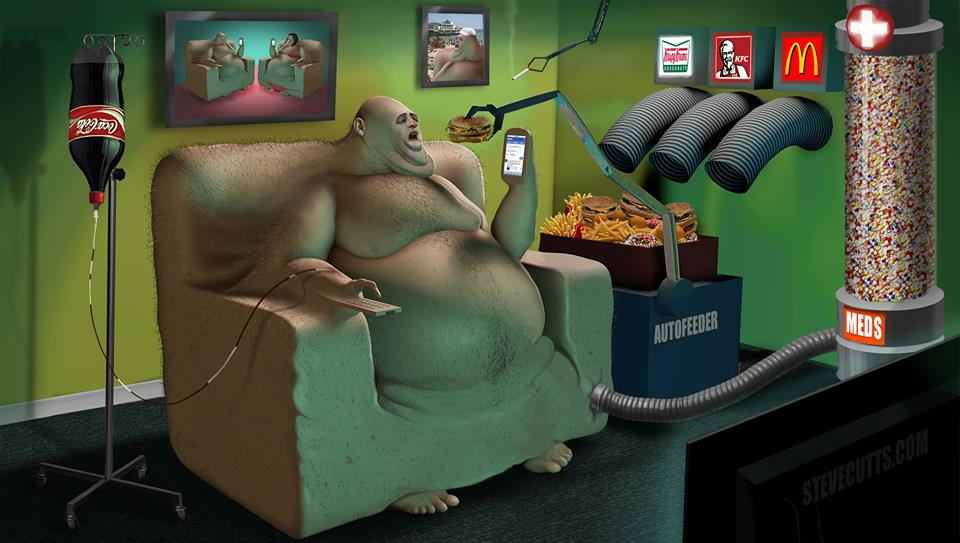 Modern Life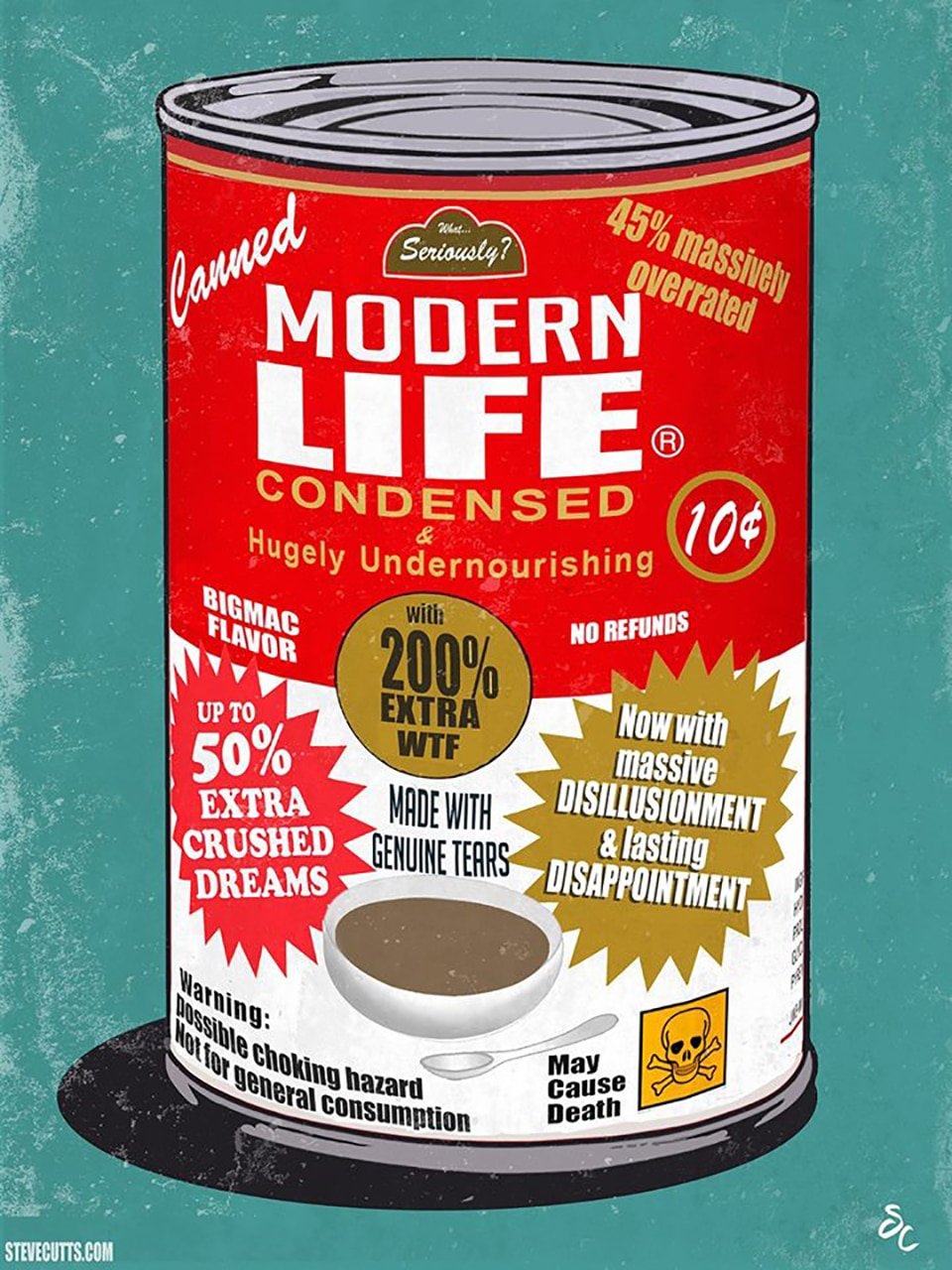 Mainstream Media
The Circle of Life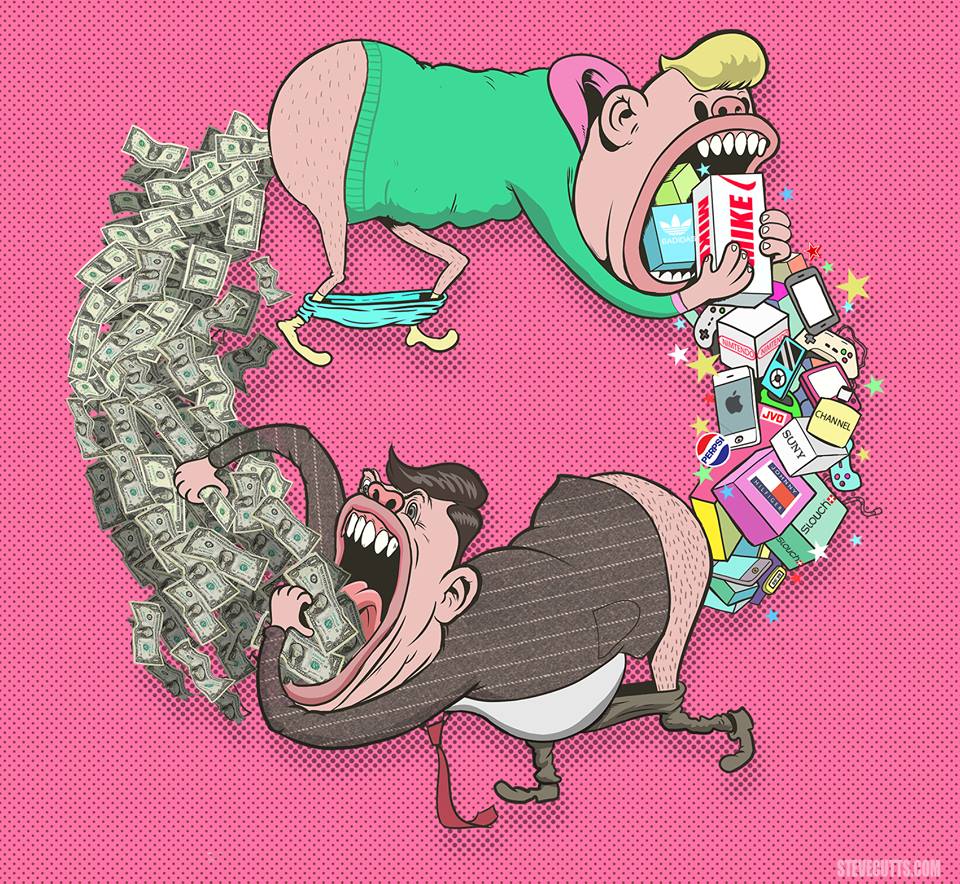 Pokemon What?
Money Makes the World Go Round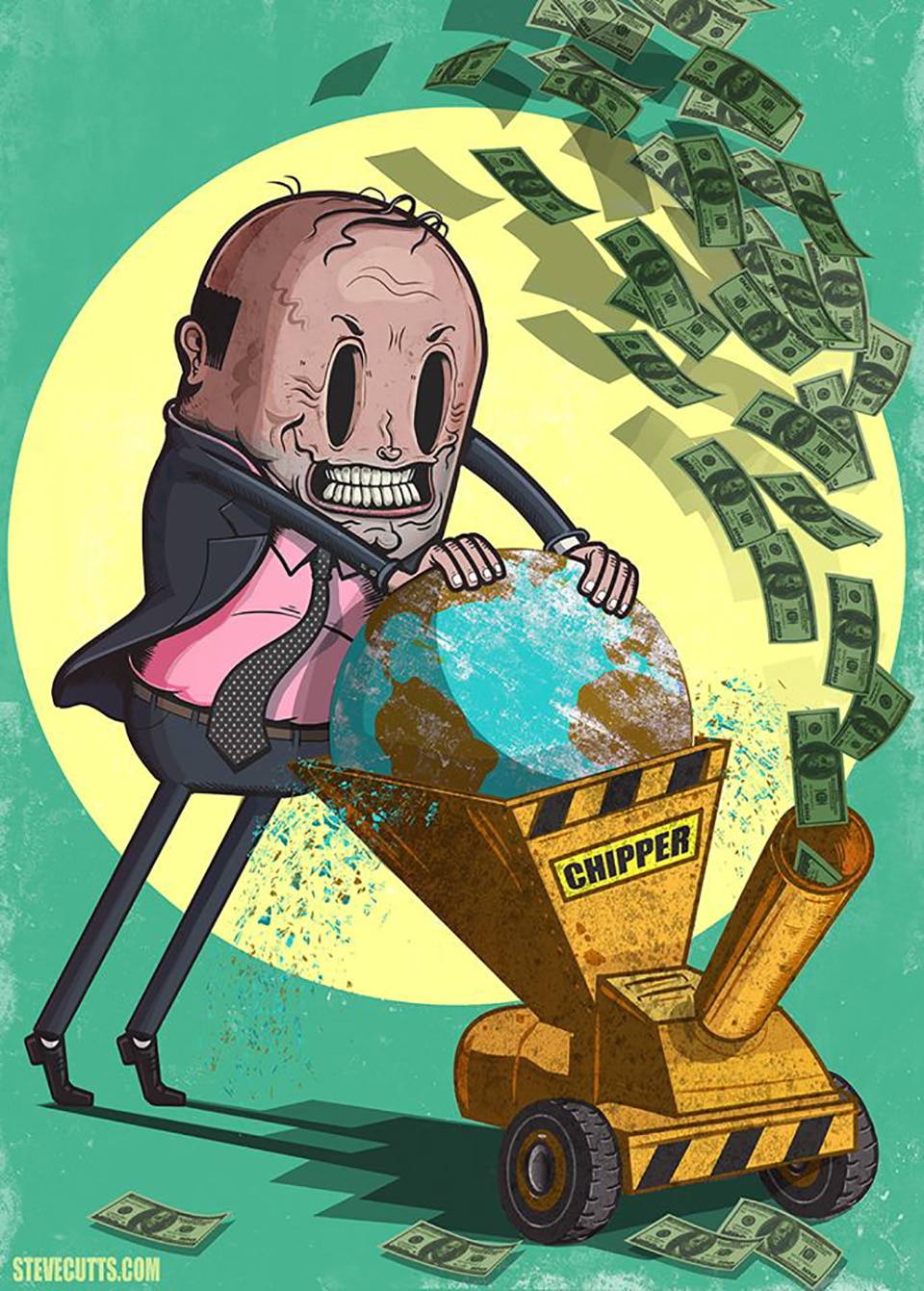 Consumerism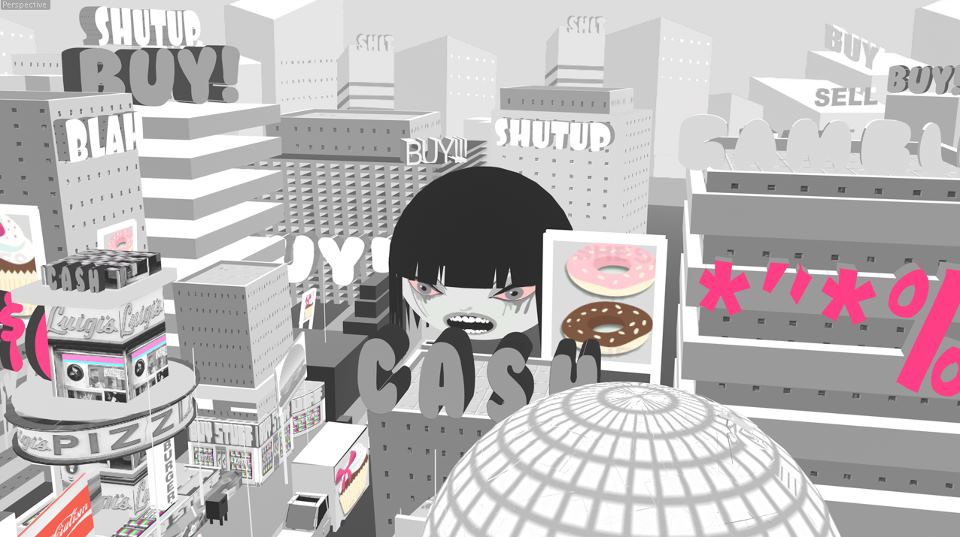 Rat Trap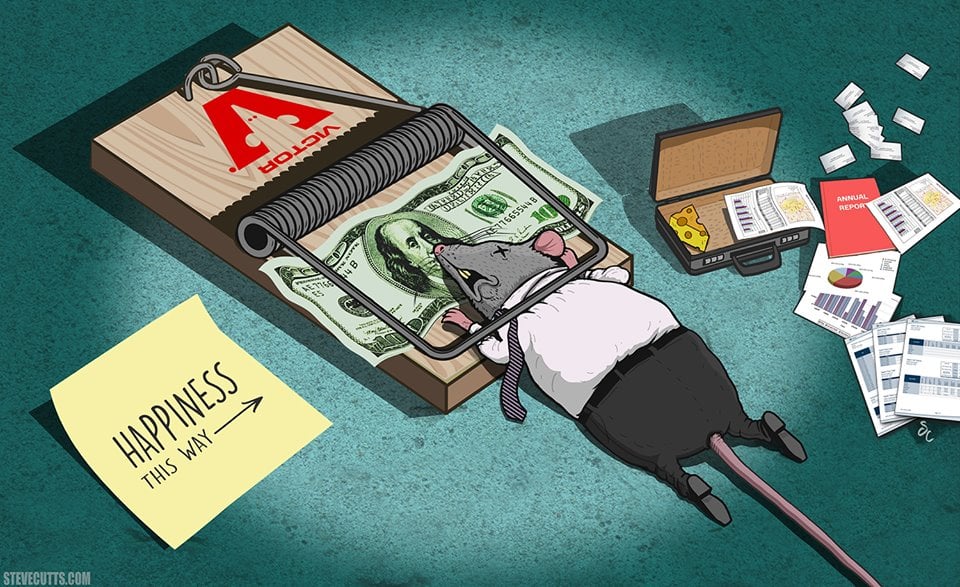 King of the Hill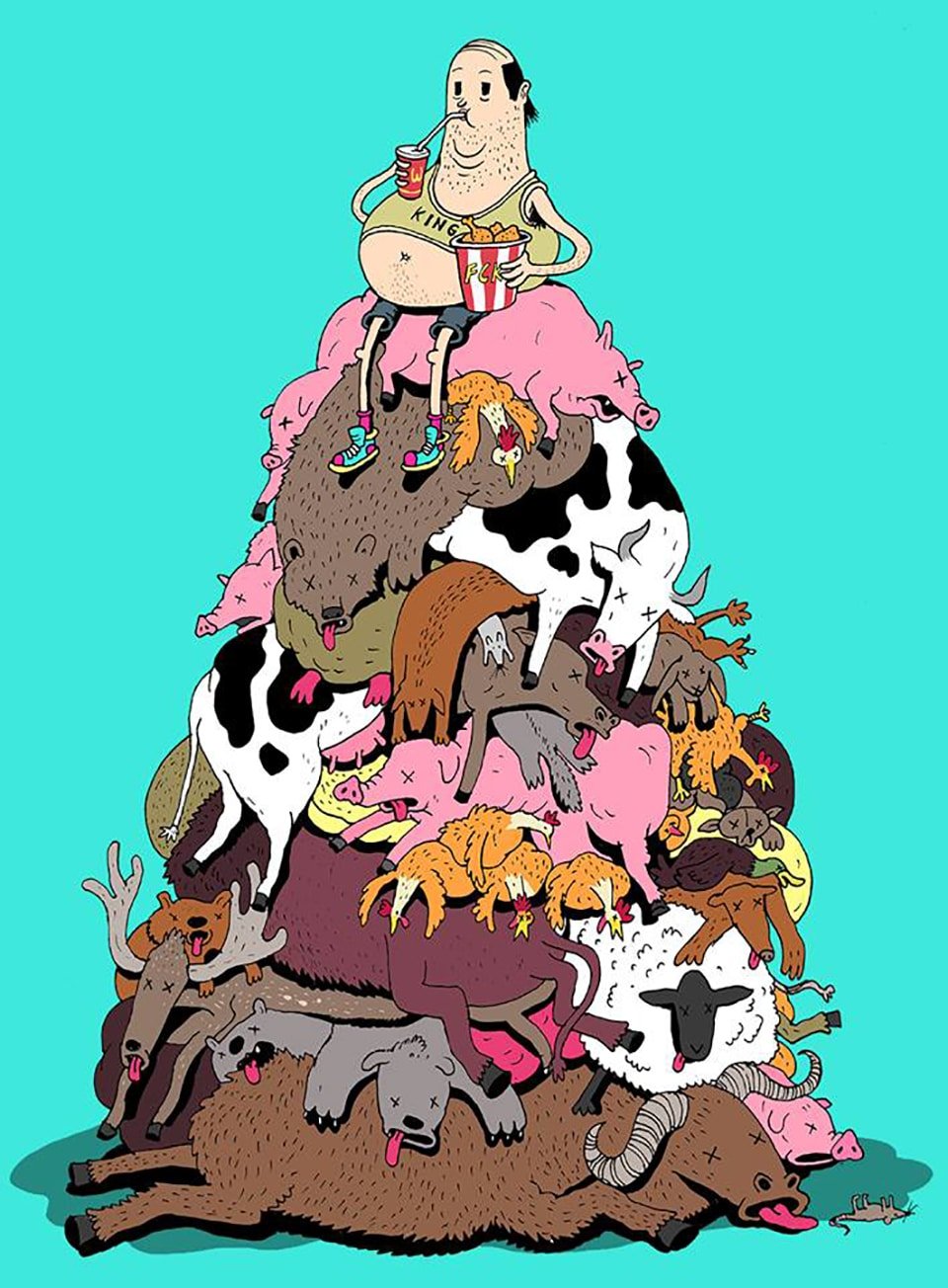 You Are What You Eat!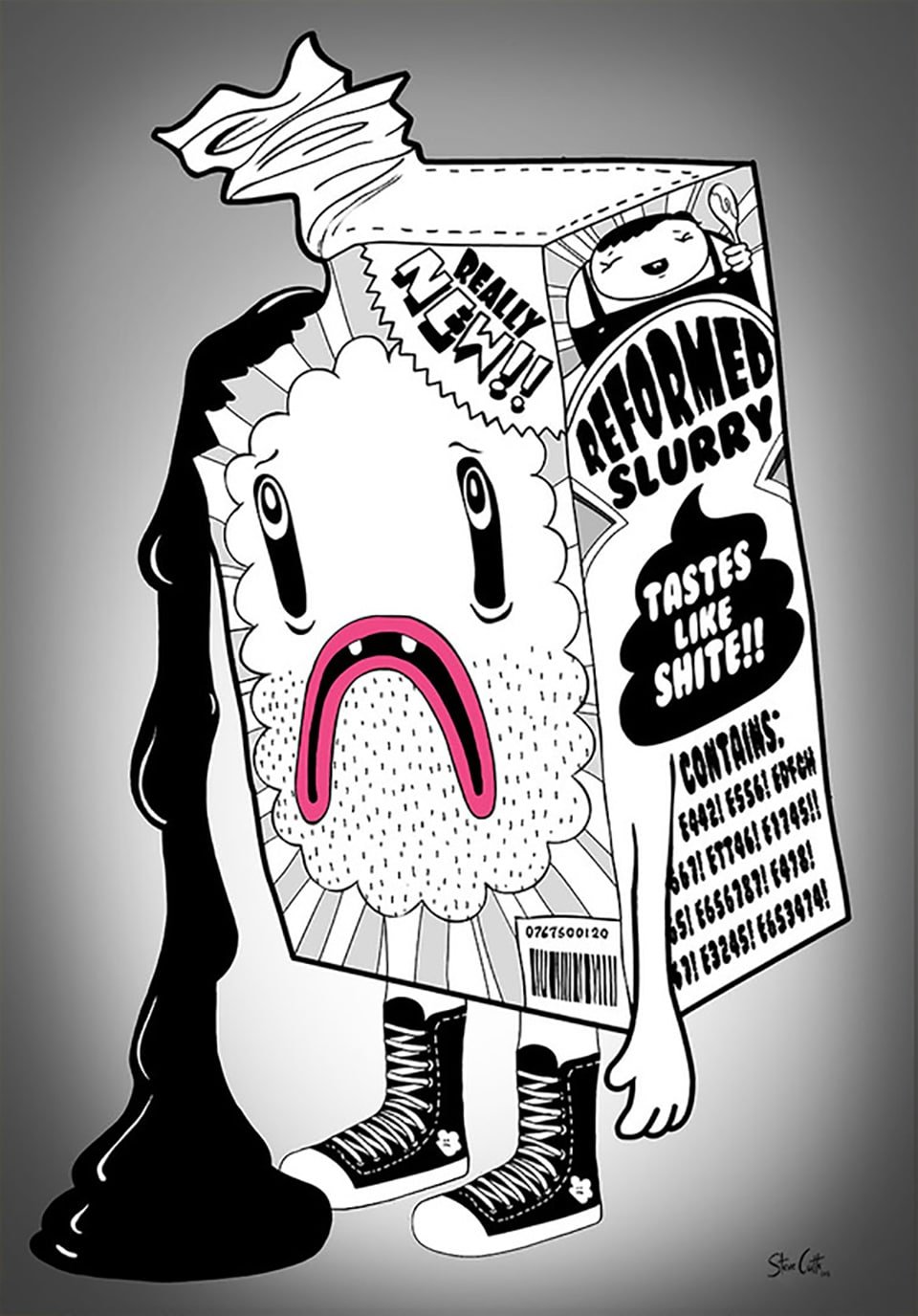 Making Deals to the Death…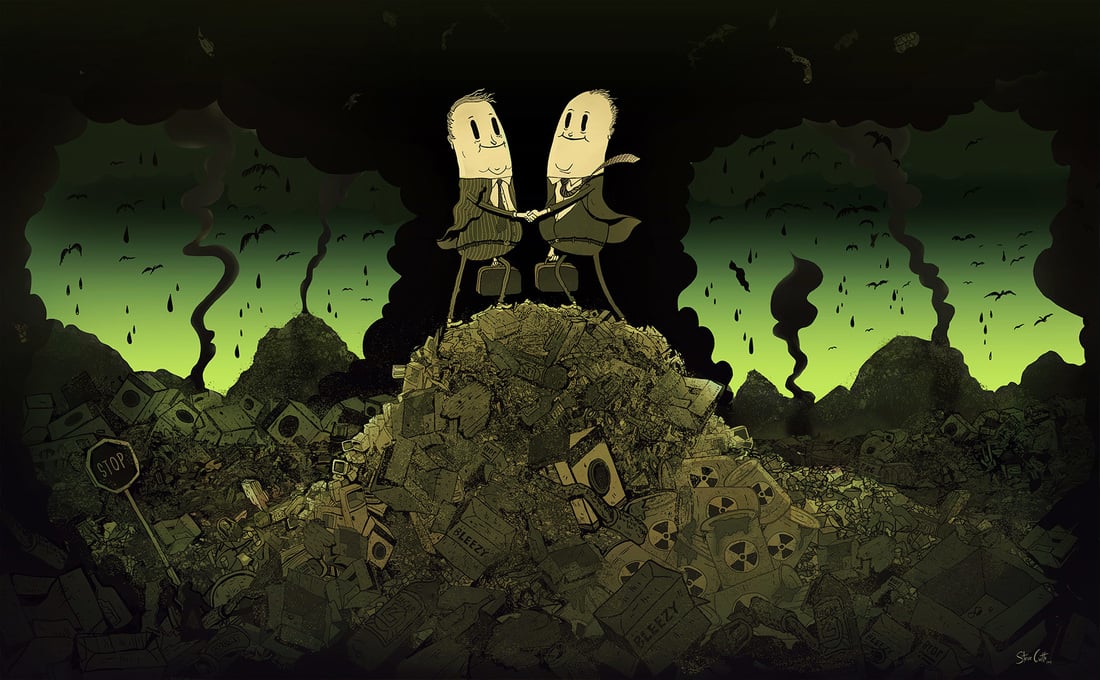 Don't Forget Your Cellphone!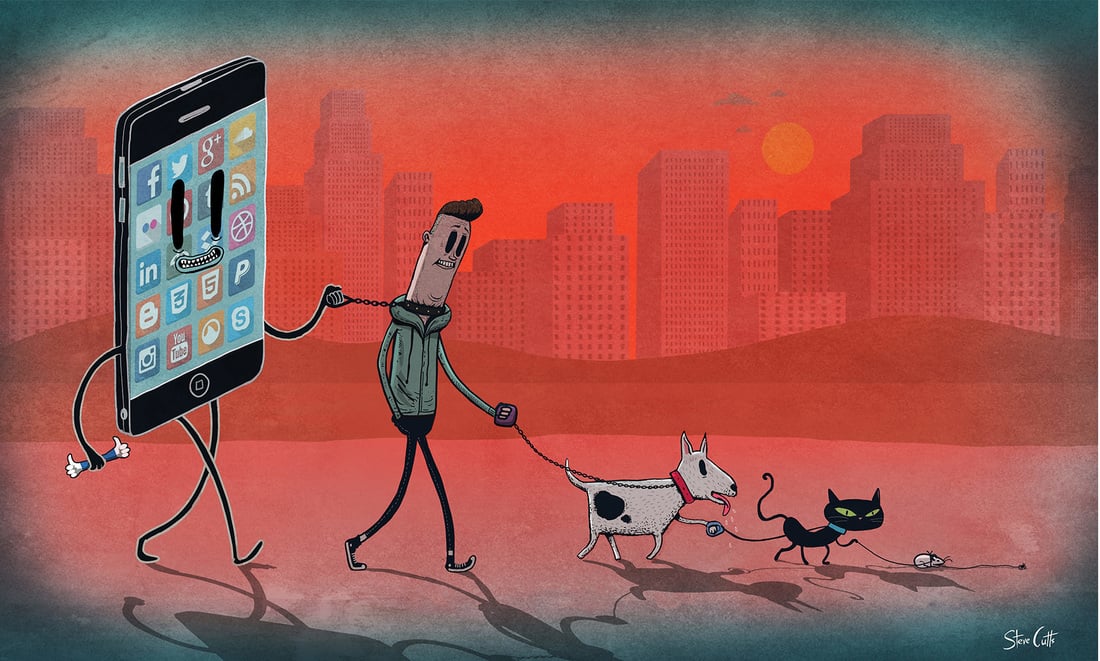 BUY… BUY… BUY!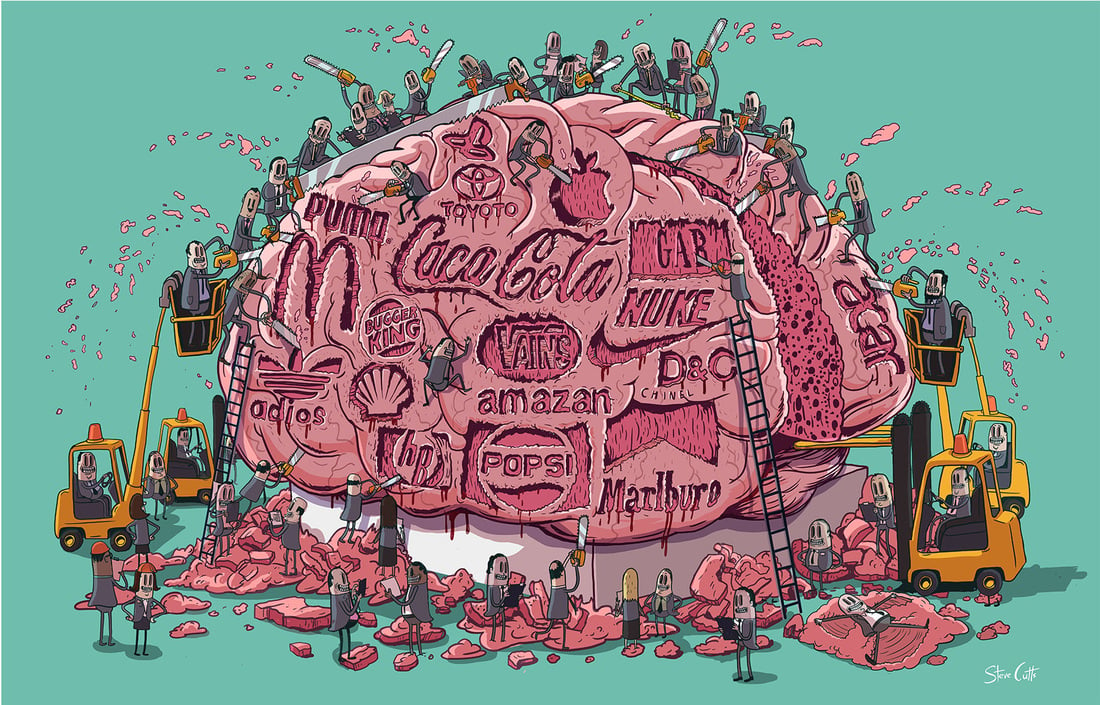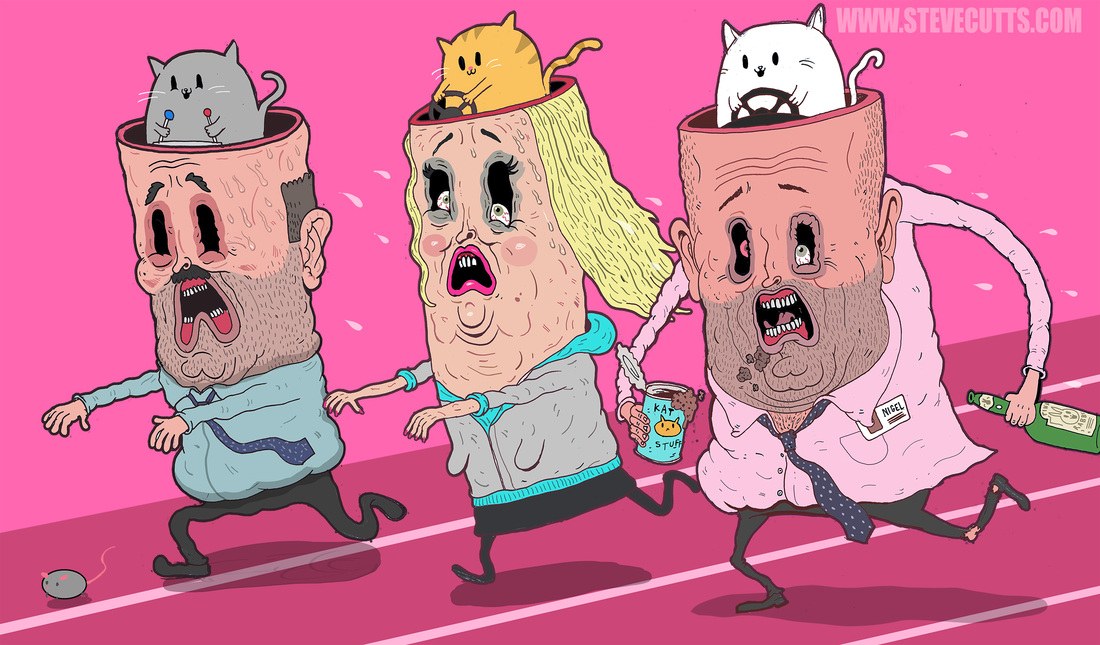 If you like his work you can check out his website here or is Facebook here.