The makeup industry is secretly one of the most corrupt industries in the world, whether you believe it or not the whole industry is 'shockingly unregulated.' The chemicals women are putting on their faces today could be considered toxic; if you don't believe me see for yourself.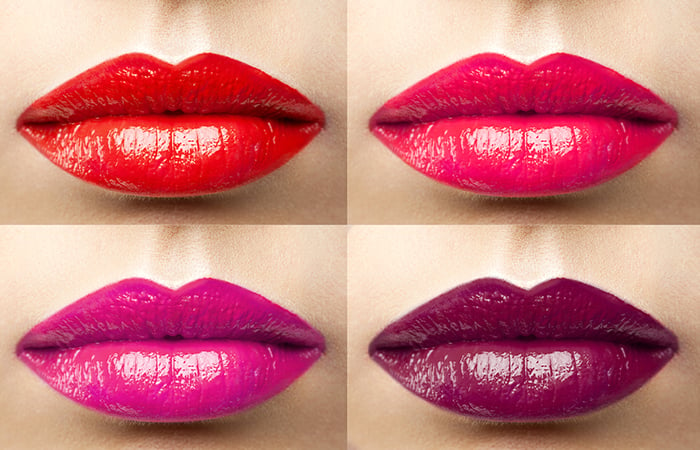 The makeup industry uses some of the most profound carcinogenic chemicals ever known. Lots of lipsticks contain heavy metals in them. Always check the ingredients labels before you purchase your next lipstick. The CEO's of these makeup companies are making billions per year at the expense of your health. Of course, they're not the only ones doing this. Many corporations that control our food and water do the very same thing. It's no wonder cancer is on such a rapid rise.
Were you aware of the fact that the US has little health regulations and no specific required health testing before their products hit the shelves? This is an open window for the greedy CEO's to save millions of dollars; at the price of your health. They particularly use harmful chemicals in deodorants, foundations, powders, lipsticks, and shampoos.
Companies and individuals who manufacture or market cosmetics have a legal responsibility to ensure the safety of their products. Neither the law nor FDA regulations require specific tests to demonstrate the safety of individual products or ingredients. The law also does not require cosmetic companies to share their safety information with FDA.
FDA has consistently advised manufacturers to use whatever testing is necessary to ensure the safety of their products and ingredients. Firms may substantiate safety in a number of ways. FDA has stated that "the safety of a product can be adequately substantiated through (a) reliance on already available toxicological test data on individual ingredients and on product formulations that are similar in composition to the particular cosmetic, and (b) performance of any additional toxicological and other tests that are appropriate in light of such existing data and information." (Federal Register, March 3, 1975, page 8916).
Back in 2011, the Environmental Defense Group tested 49 makeup items for their levels of toxic metals. What they found was stunning. In fact, almost all of the most popular makeup brands they included tested for highly toxic metals.
They tested the following:
5 Foundations
4 Powders
4 Concealers
8 Lipsticks or Glosses
5 Blushes or Bronzers
7 Mascaras
2 Eyeliners
14 Eye Shadows
Now of those different products they listed in their findings which ones of each were deemed most toxic as they were more abundant in toxic metals. It is important to note that over 90 percent of these products they tested contained lead-based ingredients and up to 90 percent contained beryllium-based ingredients. While there were other heavy/toxic metals present the rest were at 60 percent or less which is still quite a lot.
For instance, in these findings, while Benefit Benetint Pocket Pal (Red Tint) was positive for all of the metals they tested for, Urban Decay XXX Shine Cooling Lipgloss (Guys Love Betsey) was only positive for three out of eight. This might not have been a very extensive study but there has been a lot of other research done on the topic that going over is quite necessary. It should also be noted that Dr. Ken Spaeth from North Shore LIJ Health System in Great Neck NY when speaking to CBS News said that pregnant women are at a heightened risk from these metals found in lipsticks. This because they could potentially cause neurological and cognitive problems for the developing fetus.
Now, back in 2010, the FDA worked with Frontier Global Sciences, INC to see just how much lead was present in the lipstick we find sitting on the shelf at our local retail stores. While a good move as far as awareness goes, the FDA still does not consider this to be a cause for concern even though they found at least double the amount of lead this go around in comparison to their initial run through.
It is important to remember that with lead, it builds up within our bodies and so if we apply lead-filled lipsticks every single day, were increasing our exposure. Even small amounts of lead can add up to a lot within our bodies over time.
Now regarding the FDA findings mentioned above, there are 10 specific lipsticks that stood out during that research as having been containing the most lead regarding the rest.
(10 containing the least and 1 containing the most)
1. Maybelline Color Sensational – Pink Petal, Contained 7.19 parts-per-million
2. L'Oreal Colour Riche – Volcanic, Contained 7.00 parts-per-million
3. NARS Semi-Matte – Red Lizard, Contained 4.93 parts-per-million
4. Cover Girl Queen Collection Vibrant Hues Color -Ruby Remix, Contained 4.92 parts-per-million.
5. NARS Semi-Matte – Funny Face, Contained 4.89 parts-per-million
6. L'Oreal Colour Riche -Tickled Pink, Contained 4.45 parts-per-million
7. L'Oreal Intensely Moisturizing Lipcolor – Heroic, Contained 4.41 parts-per-million
8. Cover Girl Continuous Color -Warm Brick, Contained 4.28 parts-per-million
9. Maybelline Color Sensational – Mauve Me, Contained 4.23 parts-per-million
10. Stargazer Lipstick 103 C, Contained 4.12 parts-per-million
If you want to use a lipstick that doesn't have toxic metals in it, perhaps checking out the video below is a good idea. While this article focused heavily on lead as a whole, but that doesn't mean it is the only toxic metal being used in lipstick products or other cosmetics. You would be quite surprised just what different things are being put into the products we use the most.
Sources:
https://www.mayoclinic.org/diseases-conditions/lead-poisoning/symptoms-causes/syc-20354717
https://www.fda.gov/cosmetics/cosmetic-products/limiting-lead-lipstick-and-other-cosmetics
https://www.cbsnews.com/news/toxic-metals-and-cancer-risks-found-in-lipsticks-lip-glosses/
http://environmentaldefence.ca/wp-content/uploads/2016/01/HeavyMetalHazard-FINAL.pdf
https://www.fda.gov/cosmetics/cosmetics-laws-regulations/fda-authority-over-cosmetics-how-cosmetics-are-not-fda-approved-are-fda-regulated#Does_FDA_approve