Narcissistic Personality Disorder (NPD) is often stigmatized, ignored or overlooked in our society. Lumped in by many with psychopathy and sociopathy, we view the narcissist as an inherently evil being, largely associated with criminals, abusers, and prison cells.
The truth is that narcissists are more common than you may think. The disorder isn't reserved for the violent and psychotic criminals of the world. In fact, experts estimate that approximately 1% of the American population would meet the qualifications for NPD. They are your friends, your neighbors, your co-workers and your family. Furthermore, an even greater portion of the population possess narcissistic traits of varying degrees, but not quite to the extent of a full diagnosis. Some even argue that every one of us possesses at least one of these traits to some level.
Despite the lack of a clinical diagnosis, these narcissistic traits still impact our thoughts and actions, influencing our relationships, careers, and day to day lives. While this may sound like a frightening revelation, rest assured – not everyone is a full-blown narcissist in need or professional help. Armed with this knowledge, the average American can identify their own narcissistic traits and take the necessary steps to compensate for them just as they would any other flaw or quirk in their personality.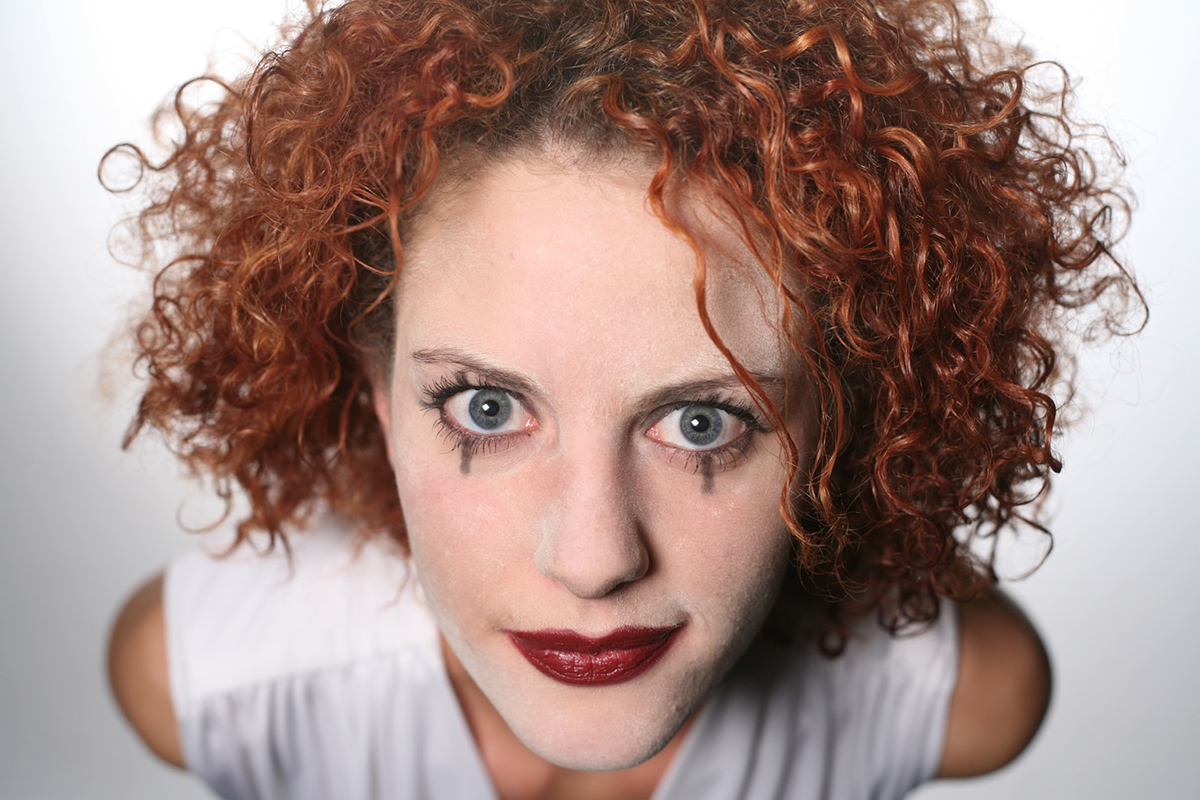 Need a little help identifying your narcissistic personality traits? Your zodiac sign reveals what type of narcissist you're most likely to be:
MEN: Aries (March 21 – April 19)
High energy, quick to speak your mind and unafraid of the potential risks you face in life, your Alpha male status is firmly rooted in your Overt Narcissist personality traits. You need to be in charge in life, and when you re faced with a loss of control you lash out at anyone or anything that may be in your way. When things calm down after, you refuse to take the blame for your explosive personality, justifying your actions and disregarding the emotions or experiences of those who were victim to your rage, frustration, and aggression.
LADIES: Aries (March 21 – April 19)
Much like your male counterparts, Aries ladies are determined and seek control in all that they do. The difference lies in how this drive manifests in each of you. While Aries men simply need control in everything, Aries ladies focus this desire on their status and standing in their current social circles. Presenting traits of a Phallic Narcissist, they need to be seen as the movers and shakers and want nothing more to have everyone else following their every step. This leads to bragging, judgment, self-promoting at the expense of others and regularly overcompensating for any insecurities that you believe may be holding you back.
MEN: Taurus (April 20 – May 20)
When a Taurus man sets his mind to something, there is no changing it regardless of what facts or data you may be able to present to the contrary. The statement 'stubborn as a bull' couldn't be truer than when you are talking to these individuals. Not only do they believe they that they are always right, they will go out of the way to force these beliefs on everyone else – acting as a Bullying Narcissist. They don't just argue their point, they will stoop to degrading, belittling, judging and openly attacking those that hold an opposing point of view until such time that they force them to give in.
LADIES: Taurus (April 20 – May 20)
Like the Taurus men, Taurus ladies genuinely believe that they are always right in everything that they do, and they are more than willing to share this fact with anyone in the vicinity. Regularly offering their opinions to situations that don't even pertaining to them, this Know-It-All Narcissist is often seen as the queen of unsolicited advice. They are the experts on every topic, and they refuse to even consider the opinions, thoughts or experiences of anyone else on the matter. If someone argues with them it can blow up into quite the argument, however, if you learn to just ignore them they aren't going to do any harm.
MEN: Gemini (May 21 – June 20)
If there is one thing that Geminis are well known for, it's their ability to talk! There is no one on the face of the earth that can beat them out in this regard. Unfortunately, just because they are talking doesn't mean they are looking for a conversation. For Gemini men, their Compensatory Narcissist traits cause them to seek out victims who will listen to their exaggerated and sometimes outright false tales with interest and excitement. Always the storyteller, they will weave some incredible illusions of what happened, but don't call them on it! They refuse to tolerate criticism, lashing out verbally at anyone that dares to question them.
LADIES: Gemini (May 21 – June 20)
The social butterfly, a Gemini lady is always on the search for new friends and acquaintances to broaden her social circle. This is largely due to her traits as a Conversational Narcissist, needing the attention of others at all times. She seeks to be at the center of anything that is happening, and by associating herself with everyone she has set herself up to be connected with any and all events that may arise. She doesn't just want to talk TO everyone, she wants to know that everyone is talking ABOUT her – thriving off the attention, energy and focus that she draws in. She can spin any conversation and any situation to her, and how it impacts her.
MEN: Cancer (June 21 – July 22)
Incredibly sensitive and emotional, Cancer men struggle to remove their heart from any situation that they encounter throughout their lives. Unfortunately, they can take this sensitivity too far which is what causes them to cross the line into being a Victim Narcissist. They often fly under the radar because they play the victim card so well that no one would dream of seeing anything but the truest of intentions. The truth is that they are masters of the art of manipulation, spinning the truth and playing on your emotions in order to get their way. Sure, sometimes their emotions are rooted in truth, but even those that come out of a real situation can be spun in their favor.
LADIES: Cancer (June 21 – July 22)
For Cancer ladies, every action is driven by their incredible sense of compassion, and this very compassion is responsible for their Inverted Narcissist traits. Unlike other types of narcissism, an inverted narcissist isn't outwardly toxic to the people in their lives, instead, they attract and enable toxic people. Cancer ladies see the good in everyone, and long to 'fix' the broken. This desire is responsible for them overlooking just how damaging some of the people are that they welcome into their lives. By enabling their activities and giving them what they need to continue acting in their already toxic ways, the inverted narcissist winds up responsible for the negative impact that this has on everyone else in their lives.
MEN: Leo (July 23 – August 22)
The 'King of the Jungle,' it is no wonder that Leo men long for power and control in their lives. They don't just want to be admired, they want to be revered and this mindset can lead to seeing themselves as being above everyone else. This over the top self-image is reflective of life as a Grandiose Narcissist. One of the best-known types of narcissist out there, grandiose narcissists openly flaunt their accomplishments and talents in order to attract envy from those that they meet. They are incredibly status-focused, always needing to be the best, do the best and own the best.
LADIES: Leo (July 23 – August 22)
Like Leo men, Leo ladies focus their time and energy on bolstering their self-image, although for the ladies this is highly centered around their appearance. Leo women are not only proud of their appearance, they can become completely consumed by its importance in their lives, a trait associated with being a Somatic Narcissist. They can come across as incredibly vain, focused more on how people view them than anything else in their lives. How do they ensure that this is how they are being seen? By attracting numerous friends, partners and 'flings,' each serving to remind them of how attractive they are.
MEN: Virgo (August 23 – September 22)
Virgo men spend much of their time focused on the intellectual goals and dreams that they have created over the years. This may be a prospective career path, or something education related. When this desire crosses the line into a need for intellectual perfection, then that fits the definition of a Cerebral Narcissist. This is someone who believes that their intellectual abilities exceed that of anyone else around them. They view everyone as being of a lower level of intelligence, relishing in their ability to point out people's errors and inconsistencies.
LADIES: Virgo (August 23 – September 22)
Unlike the other signs, Virgo ladies will go through their childhood in most cases showing no signs of narcissism at all, but this doesn't mean that they are in the clear! The narcissistic traits in Virgo women are lying dormant, waiting for the right situation. Known as an Acquired Situational Narcissist, these women will reach a state of success (which is inevitable for a Virgo) and when they begin to receive the praise and attention that comes with this accomplishment it will trigger their deep seeded narcissistic tendencies. Suddenly they begin to see themselves as more important than those around them, placing themselves on a pedestal.
MEN: Libra (September 23 – October 22)
Affectionate and charming, Libra men are the men that every woman falls head over heels in love with. They are highly skilled in the art of flirtation, sweeping ladies off their feet and breaking hearts wherever they go. The truth is that their skill of flirtation is actually a sign of being an Amorous Narcissist, using their ability to charm and manipulate the heart of others to get their way. They can convince nearly any lady to do their bidding as they trip over one another to win their affection, a skill that these narcissists are certainly not oblivious to. They use fake relationships to get them ahead in every area of their lives, leaving a wake of broken hearts behind them.
LADIES: Libra (September 23 – October 22)
The ability to cause others to swoon isn't unique to the males in the Libra sign, Libra ladies are also quite skilled in the art of the tease. They make friends easily and catch the attention of gentleman wherever they go. Relying on the art of seduction to get their way, they know that they don't have to do much more than flirt with the right person to control any situation. The difference between the Libra men and a Seductive Narcissist, the type of narcissist associated with Libra ladies, is that they don't bother going as far as creating fake relationships to manipulate. They tease, flirt and seduce their way to the top and then walk away as quickly as they arrived.
MEN: Scorpio (October 23 – November 21)
Highly passionate about every area of their lives, Scorpio men know what they want, and they will stop at nothing to go after it. While they rarely expose their true desires to those outside of their very tight circle, those who know them well can tell you that they possess incredibly intense emotions which drive their every decision. Hidden beneath that intense and mysterious persona, however, is a Malignant Narcissist. While they may not come out of the gate as a toxic individual, the more attention, power, and gratification they receive, the deeper they will sink their hooks into their victims. While they don't need to be front and center like a Leo, they seek to secretly have control over everything.
LADIES: Scorpio (October 23 – November 21)
Well known for her intense and passionate emotions, Scorpio ladies hold their circle of friends and family close. They are highly protective, and if someone crosses anyone that they hold dear then they are quick to reveal their natural traits as a Vindictive Narcissist. This goes beyond just being protective, they will do whatever it takes to control the situation, and often set their sights on destroying those that wrong them or those that they love in any way. This desire isn't rooted in any form of logic, it's entirely emotionally driven, which can cause them to make some really bad decisions.
MEN: Sagittarius (November 22 – December 21)
Wild, adventurous and always on the move, there is nothing more that a Sagittarius male wants in his life than true freedom in all things. He wants to come and go as he pleases, try anything that he desires and to not have to answer to anyone. It is no wonder, with this mindset, that they are often classified as a Boomerang Narcissist – an individual that is in your life one moment and gone the next as they jump between different 'lives' that they have created. This could be seen in a constantly changing line of partners, an inability to commit to any one career path or a complete lack of focus in their lives. While this may seem confusing and disorganized to those outside of their minds, to a Sagittarius male this means true freedom in every area of their lives.
LADIES: Sagittarius (November 22 – December 21)
To outsiders, the Sagittarius woman often comes across as the definition of true balance in life. She never brags about herself, always directing the attention and focus at different situations or other people. Don't be fooled, this is the tool most used by a Closet Narcissist. What they are actually doing isn't humble or selfless, and they certainly aren't giving up the attention. By directing your attention to a project they have worked on or an individual they have mentored they create the impression that they are these incredible, giving individuals meanwhile they are setting you up to make the connection yourself and praise them even greater for their efforts and for being 'humble' about them.
MEN: Capricorn (December 22 – January 19)
Wanting everything in life, and genuinely believing that they deserve it, Capricorn men are often so fixated on their end goals that they are blind to the thoughts and emotions of those that are around them here and now. They generally take emotion out of their decisions, which is great for them, but it causes them to be blind to the fact that not everyone can make that same separation in their lives. Their lack of emotion and uncaring nature are both traits of an Aggressive Narcissist. There is little that they won't do to move forward and climb the ladder of success, and they aren't about to allow their efforts to be held back by something as 'silly' as compassion.
LADIES: Capricorn (December 22 – January 19)
Capricorn ladies understand that the world of business today is still a man's world, but that isn't going to stop them from being the biggest and the best. These ladies obsess over being at the top of their career, to the point of exhibiting traits of a Corporate Narcissist. They will sacrifice everything and anyone in their lives in order to move their career forward, with the goal of total corporate success dominating every moment of every day. While they will genuinely work harder than most to achieve these goals, they are also not opposed to tearing others down to clear their path.
MEN: Aquarius (January 20 – February 18)
Most often characterized as independent and optimistic, Aquarius men want to truly 'live life' and not just waste it away in the pursuit of some material drive like money or a high-profile career. They dedicate their lives to the unknown, always looking for the next new experience or new person. They believe themselves to be spiritual individuals, in fact they hold that area of their lives so highly that they exhibit traits of being a Spiritual Narcissist. They use spiritual influences in their lives like religion, self-help ventures and their own 'spiritual journey' in order to feed their egos, building themselves up by showing how their 'spiritual lives' make them better than others around them.
LADIES: Aquarius (January 20 – February 18)
For Aquarius ladies, life is all about their inner circle. Their friends and family are everything, and they would do anything for them. It's not that they keep this group overly small, they love meeting new people, but when someone proves that they are worthy of their love and affection they never let them go. This love for their 'group' is a clear indication of their role as a Collective Narcissist. It's not that they feel the need to brag about themselves, instead, they brag about their group as a whole. They believe that their group of friends is superior to anyone else, and that makes them all better than anyone who isn't part of their crew.
MEN: Pisces (February 19 – March 20)
Pisces men are more emotional than most, seeking deep and emotional connections with everyone that they meet. When they latch onto someone, they see themselves as an extension of one another. These are the guys who jump into the 'us' rather 'I' approach to thinking when they are dating someone. This desperate need for connection is a common trait of a Parasitic Narcissist. They create these close, personal bonds not just to fill their need for connection, but to manipulate those that they draw in to do their bidding and take care of everything for them in life. For this reason, they usually choose to seek out powerful, dominant and successful partners in life.
LADIES: Pisces (February 19 – March 20)
Appearing to be incredibly sensitive, compassionate and caring, it's important to understand the underlying motivation for the decisions that a Pisces woman will make. She may appear to 'go with the flow' and focus her time and attention on her friends and family, but truthfully, she struggles with feelings of insecurity, and the fear of abandonment. This motivating factor causes her to possess traits that fit the definition of a Vulnerable Narcissist. She isn't acting in the best interests of anyone but herself – eager to do whatever it takes to keep people in her life. This will drive her to overcompensate for her perceived flaws, as well as use both guilt and shame to manipulate others to stick around.
Feature Image Source: Medical News Today