You might have heard of a recent controversial idea called micro-dosing. It is a super interesting topic and is really advanced research on hallucinogenic drugs.
So basically the question is: Would you take LSD to boost your performance at work? Many people would, and you would be surprised by the test results. A woman out of San Francisco California who prefers to remain unnamed sits down every morning with a cup of coffee and a credit card sized bag of magic mushrooms. Why? Because it increases performance, mood, intelligence, and overall health actually.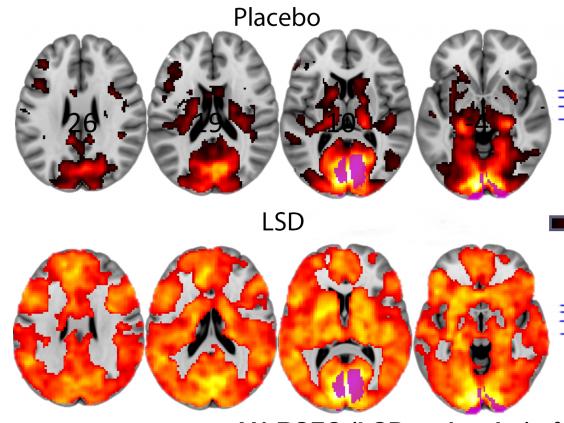 "It helps me think more creatively and stay focused," she says. "I manage my stress with ease and am able to keep my perspective healthy in a way that I was unable to before.", she says. She isn't the only person in San Francisco who is doing it either. These people are taking very minimal amounts of psychedelic drugs. They consume too little of the drug to hallucinate, but it does increase their cognitive energy.
LSD was first discovered by a man named Hoffman in 1938. He created the drug to obtain a respiratory and circulation stimulant. It was overlooked for five years until 1943. While re-synthesizing LSD, he accidentally absorbed a small quantity through his fingertips and discovered its powerful effects.
He described what he felt as being:
"… affected by a remarkable restlessness, combined with a slight dizziness. At home, I lay down and sank into a not unpleasant intoxicated-like condition, characterized by an extremely stimulated imagination. In a dreamlike state, with eyes closed (I found the daylight to be unpleasantly glaring), I perceived an uninterrupted stream of fantastic pictures, extraordinary shapes with intense, kaleidoscopic play of colors. After some two hours, this condition faded away."
What do you think about micro-dosing? People are doing it all over the world, and it is showing significant results! While there is scientific research that proves that LSD has positive effects on the brain, it is still labelled as a schedule 1 drug. This states that it is of no medicinal benefit and is just as dangerous as meth or heroin. This is questionable considering the loads of research proving that LSD is effective in treating mental disorders. What do you think?