The ongoing tension between the United States and North Korea has once again captured the attention of the mainstream media, dominating our news broadcasts and social media feeds with the potential risk of armed conflict on the horizon.
One week after North Korea conducted a series of tests on its most powerful intercontinental ballistic missile (ICBM) to date, approximately 12,000 U.S. military personnel took part in a series of annual military drills in South Korea dubbed Vigilant Ace. The military drills included a total of 230 planes flying from 8 different locations in South Korea, including two dozen U.S. stealth jets.
North Korea described the drills as a provocation led by President Trump, condemning South Korea for being nothing more than "puppet war maniacs." Furthermore, they claim that several different U.S. officials, including CIA Director Mike Pompeo, have confirmed the intent of the United States of America for war.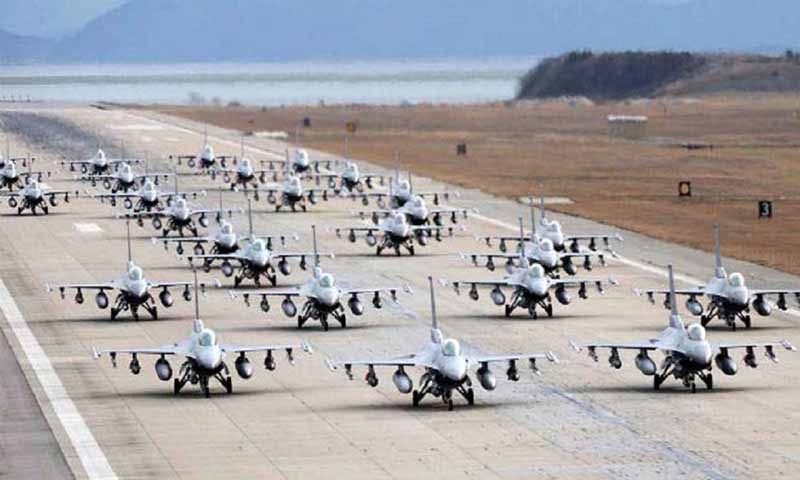 "The large-scale nuclear war exercises conducted by the U.S. in succession are creating touch-and-go situation on the Korean Peninsula and series of violent war remarks coming from the U.S. high-level politicians amid such circumstances have made an outbreak of war on the Korean Peninsula an established fact. The remaining question now is: when will the war break out," a spokesman for North Korea stated. "We do not wish for a war but shall not hide from it, and should the U.S. miscalculate our patience and light the fuse for a nuclear war, we will surely make the U.S. dearly pay the consequences with our mighty nuclear force which we have consistently strengthened."
These sentiments have been shared by a number of high ranking individual people within the country. Ri Yong Ho, North Korea's Foreign Minister, accused President Trump of declaring war on the country citing a tweet stating that North Korea "won't be around much longer."
He went on to explain, "Last weekend Trump claimed that our leadership wouldn't be around much longer and declared a war on our country. Since the United States declared war on our country, we will have every right to make all self-defensive countermeasures, including the right to shoot down the United States strategic bombers at any time even when they are not yet inside the aerospace border of our country."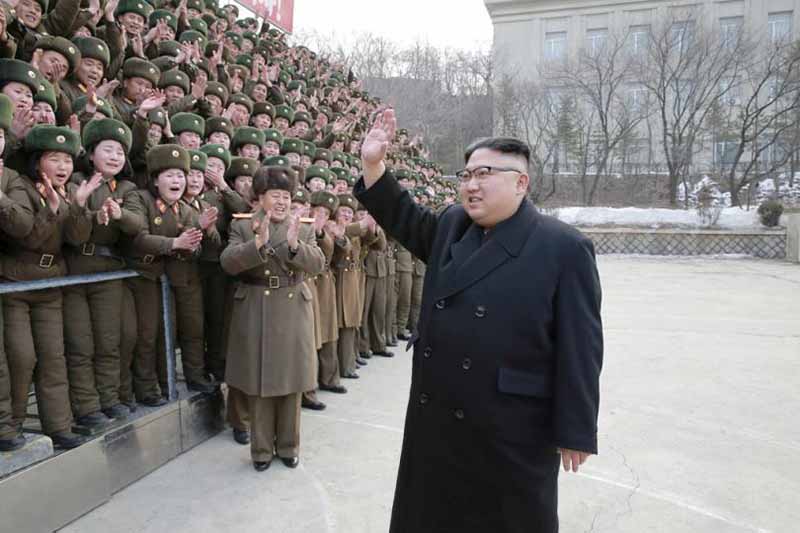 When questioned about the country's intentions regarding the potential of a war with North Korea, Col. Rob Manning, a Pentagon spokesman explained that the U.S. military "will take all options to make sure that we safeguard our allies and our partners and our homeland so if North Korea does not stop their provocative actions we'll make sure we provide options to the President to deal with North Korea."
When asked specifically about Ri Yong Ho's comments, Manning stated, "Our job as the Department of Defense is as you know is to make sure that the President is provided military options, we'll continue to do that, and we have a deep arsenal of military options to provide the President so then he can decide how he wants to deal with North Korea and the regime. We are postured, and we are ready to fight tonight."