"Real love" – "This kind of love is emotional in nature but not obsessional. It is a love that unites reason and emotion. It involves an act of the will and requires discipline, and it recognizes the need for personal growth."
As a society, we are always on the search for the secret to a happy, healthy relationship – that one key to making everything work and allowing both partners to feel happy, fulfilled and appreciated at all times.
We spend much of our time watching the happy, smiling couples on TV wondering why that doesn't seem to translate as easily to the real world. In an effort to improve upon our relationship we search the self-help section of our local library or turn to Google in an effort to take in the advice of relationship experts from around the world.
Putting our best foot forward, we actively attempt to convey our love and respect for our partner through our words and actions only to find that they don't seem to be hearing what we are trying to say. According to author and marriage counselor Gary Chapman, this may be due to the fact that we are talking in a different language than that which our partner is able to hear and comprehend.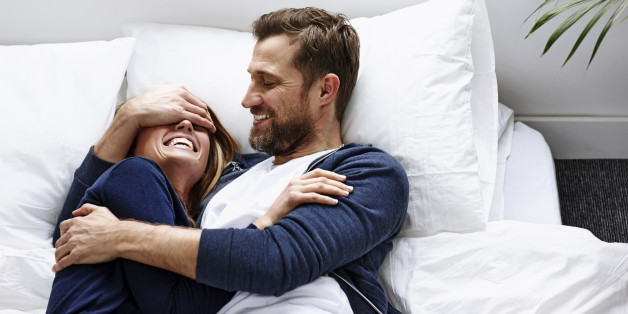 Think about it this way – Imagine that you have started a relationship with an amazing individual, maybe a good friend set you up knowing that you would be a great match, or you met in some star-crossed chance meeting, instantly connecting. You start your relationship and in the beginning, everything is great. You are in the lovey-dovey new love state where you see one another in only the best of light.
As your relationship continues to grow and develop, however, you suddenly notice that when your partner is speaking to you they are speaking a foreign language that you are completely unfamiliar with. You attempt to answer them in English, asking them to explain what they are trying to say to you, but their reply once again comes in this foreign tongue. It won't be long before this major roadblock in your communication will cause some serious issues in the relationship!
Expressions of love work in much the same way. As Chapman explains in his book 'The 5 Love Languages: The Secret to Love that Lasts,' the way in which we express our love and respect for our partner actually falls into any one of five different emotional love languages. While love as a whole is a mixture of the five, each of us will find that we gravitate more strongly towards some of thee languages than others. If the language that you are 'speaking' and the language that your partner is 'listening' in don't line up, then there is a break down in the communication and your efforts, while genuine and heartfelt, may not be heard.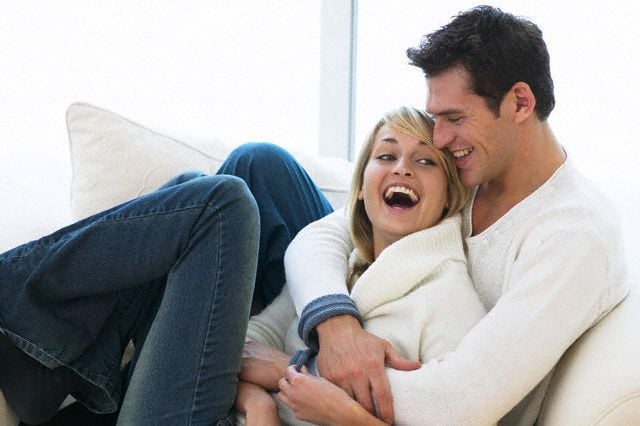 In order to strengthen your relationship, you need to discover which love languages are your strongest, as well as which your partner resonates with most, and then refocus your efforts with a better understanding of what will allow one another to feel loved, appreciated and respected. To begin, Chapman has provided a test on his website that will assess your love language. After taking the test, read on to learn more about each love language and how to 'speak it' for your partner.
Acts of Service
Scoring highest on 'acts of service' for your love language indicates that you express love through the tangible actions that you take to 'do' things for your partner. This may mean that you go out of your way to keep the house clean, you greet them each day after work with a warm meal or you make a point of starting each morning by preparing your partner's coffee just the way that they like it.
If you are with a loved one that connects via acts of service take the time to anticipate the day to day things that you can do for them. If you notice that they are stressed out trying to keep up with everything around the house surprise them by completing some of their usual 'household chores,' or simply ask them what you can do to lighten their load.
Gifts
Those who express love through the language of 'gifts' will use tangible gifts and surprises in order to communicate their affection and respect to others. If this is your love language you likely get incredibly excited leading up to holidays like birthdays and Christmas knowing that you can pick out that one special, well thought out gift for each of your loved ones. You can't go shopping without stopping at least once to consider whether your partner would adore something that you have stumbled upon in the store, purchasing it because you just 'know' that it would show how much you truly love them.
Sometimes the love language of gifts is mistaken for being selfish or, as many refer to it, a 'gold digger.' The truth is that a true speaker of the language of gifts doesn't value the love associated with the gift by its monetary value, but rather by the simple act of thinking of something that your partner will love. A single rose can be just as powerful as a bouquet. Surprise them by bringing home a little trinket the next time you are out and about town, or stop by their office to drop off a drink from their favorite coffee shop.
Physical Touch
The love language of physical touch is one that is incredibly common among the male population according to Chapman's experience. This means that you prefer to express your love for your partner by holding their hand as you walk down the street or giving them a kiss goodbye as they leave for work in the morning.
If your partner is speaking the language of physical touch remember that this is about the smaller details. While for some people any type of physical connection is an attempt to lead to sex, this isn't the case for those who speak this language. There are many times that they simply want the smaller gestures in order to feel love and appreciation from their partner. Give them a hug when they are having a difficult day, or make a point of putting your arm around them to pull them in close while you are watching a movie together.
Quality Time
If your main love language is quality time then there is nothing that you value more than simply spending time with your partner. Whether it is a fancy dinner date or simply curling up together on the couch in your pajamas to watch a movie, the 'what' in the equation is unimportant as long as you are doing it together.
To reach a partner who speaks the language of quality time, make a point of scheduling them into your day. Try waking up 15 min earlier in the morning to give yourselves a chance to have your morning coffee together, or shut off all electronics and outside distractions during dinner so that the focus is entirely on the time that the two of you are spending together at the dinner table.
Words of Affirmation
The love language 'words of affirmation' indicates that you give or receive love through the words that you speak. Regardless of what your partner may do, or what gifts they may shower you with, all you really want is to hear your partner tell you 'I love you' and 'thank you.' You are deeply touched by genuine compliments and expressions of love and are recharged and reenergized by having a long, deep conversation with your partner.
If your partner connects with words of affirmation remember to always communicate verbally how you are feeling. A simple text message or love letter can brighten their entire day.