Since the inauguration just five days ago, Donald Trump has completely gone overboard. From signing a number of executive orders to banning the EPA from sharing information with the public, it appears he may be overstepping his boundaries, and now he is threatening to invade Chicago.
According to a Twitter post made yesterday, "If Chicago doesn't fix the horrible "carnage" going on, 228 shootings in 2017 with 42 killings (up 24% from 2016), I will send in the Feds!"
In the post, he is referring to the rampant violence which has taken over in Chicago and various other American cities that are now experiencing record numbers for violence particularly murder rates. Currently, just this year, Chicago has already had 44 homicides. This number alone already exceeds the two-decade record high set last year.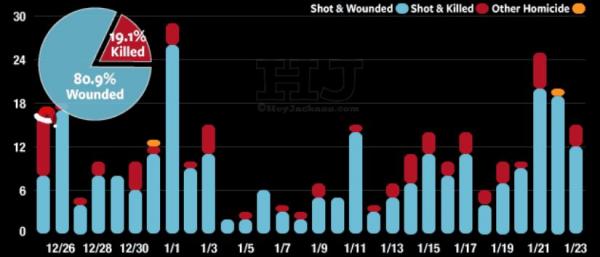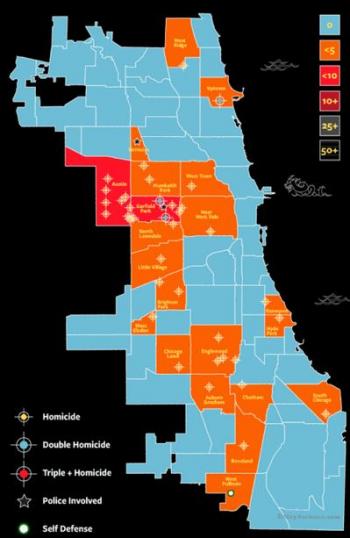 Rather than tackling the issue at hand, which is obviously a spike in gun violence among the impoverished of America's large cities, Trump is threatening to thwart the problem with force, a.k.a more violence.
Similar to 2016, Chicago's 2017 violence is concentrated within a few South and West neighborhoods where gangs are prevalent. On a number of occasions, Trump has sworn to increase police presence throughout the nation in order to fight against drug and gang-related violence.
It is hard to tell currently whether or not Trump will follow through with his campaign promises to decrease the rising violence rates that are taking place in America's major cities. Furthermore, if his answer to such problems is to fight against violence with increased force, and for that matter, by sending in Federal authorities, it would appear that his remedy may be as overreaching as his other endeavors in recent days. Increased government presence may appear to be a solid option to some, however, in the past, we have seen just how little such actions work.