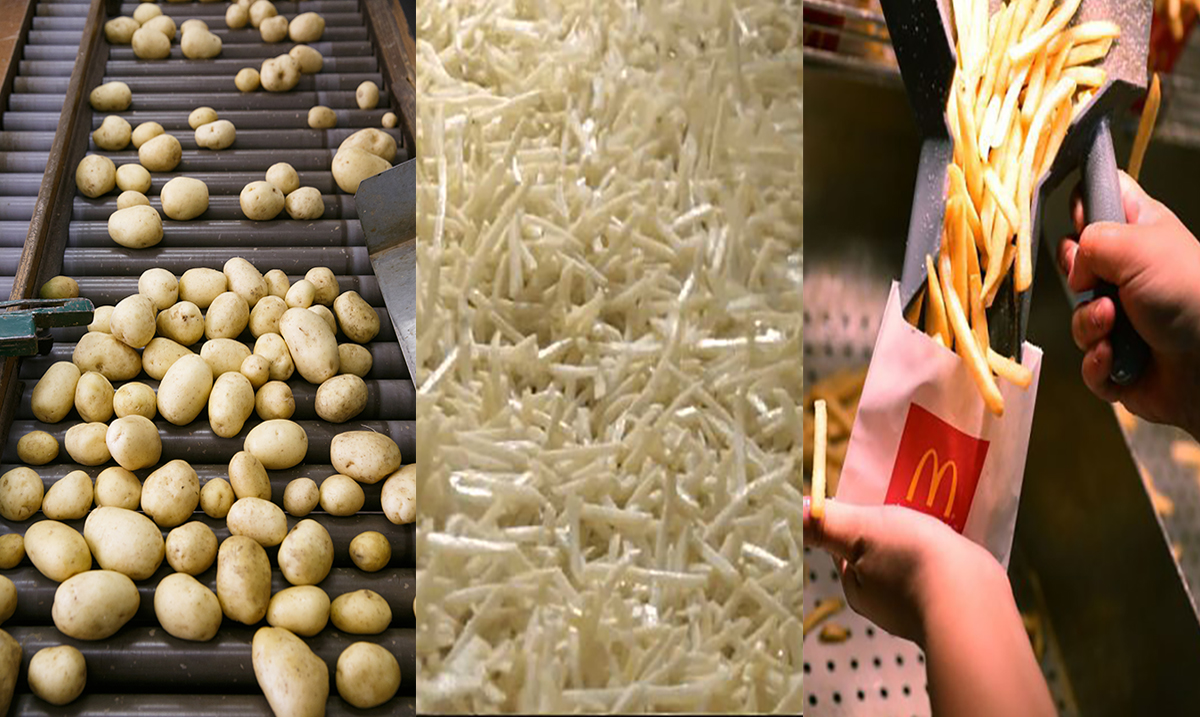 You know it and I know it, fast food is convenient and french fries are delicious. This is why we eat it, but have you ever stopped to think about how your favorite french fries are actually made? Once you do, you will never eat them again!
McDonald's french fries are the favorite of many, especially people here in the United States. Why? Because McDonald's manipulate us into eating them. They show us fancy advertisements with happy people, and we think because they are happy we can be happy just by eating those fries.Companies like McDonald's have been profiting off of our ignorance for far too long, and it is high time that we put a stop to it! The process taken to create these fries is nothing like you would expect.
Grant Imahara a television star after working on Mythbusters seems to now be working for McDonald's as just a few years ago he starred in the video "Our Food, Your Questions." This specific video going over exactly how McDonald's fries are made. While it is not as shocking as some would want it to be I do need to go over a couple things. Sure, these fries are made of potatoes, but they are also doused with sodium acid pyrophosphate!
Sodium acid pyrophosphate is an ingredient in baking powders and is added to a lot of things we tend to ingest. Things like canned fish and cured meats. With that being said, if we ingest too much of this a loss of bone mineral density, as well as loss of the ability to fully absorb dietary calcium, will become our reality. While it is not easy to gain the amount needed to cause damage it is also not as hard as people say it is. When things are becoming more and more reliant on this and other chemicals our daily intake is bound to increase.
Overconsuming foods that contain this can lead to severe osteoporosis. Higher intakes of phosphorus, in general, have also been linked to kidney disease and an increased risk of cardiovascular disease. You see, the more phosphorus we eat the more our need for calcium rises as well. Balance is needed big time. Phosphates while in the form mentioned above are not much they can be an issue if you overindulge and let's be honest, we tend to overindulge.
McDonald's sells tons and tons of french fries daily. According to FastCodeSign, Americans actually consume on average almost 30 whole pounds of French fries per year. Don't get me wrong, the food tastes great, but it is not good for us. The more things we continue to put into our bodies without researching them first the more fucked our lives will get. It is long past time for you to take your future into your own hands. Please feel free to check out the videos below to see how these fries are made and learn more about the dangers of McDonald's food.