It is estimated that the United States healthcare industry spending could be valued at approximately $2.9 trillion, a shocking and hard to accept number. Even more frightening to consider is the fact that this is likely to increase significantly as we determine how best to manage an aging population and an obesity rate that now exceeds 35% in 5 different states. What can we do to help manage the impact of these stats in our own lives?
Experts suggest taking control over our own personal health and well-being. If every American were more proactive in assessing their risk factors, paying attention to signs and symptoms, and treating minor ailments quickly and effectively before they progress to a more serious situation, then we could reduce the strain on the healthcare system and promote a better overall state of health in the United States.
When considering the risk factors for various diseases and illnesses, many of us will look to our family history but Astrologists say that there is another piece of information worth considering. Pointing to the stars, the energy of the Universe and the impact that the Zodiac has on our lives, they explain that the stars may provide us with some important insight into our physical well-being.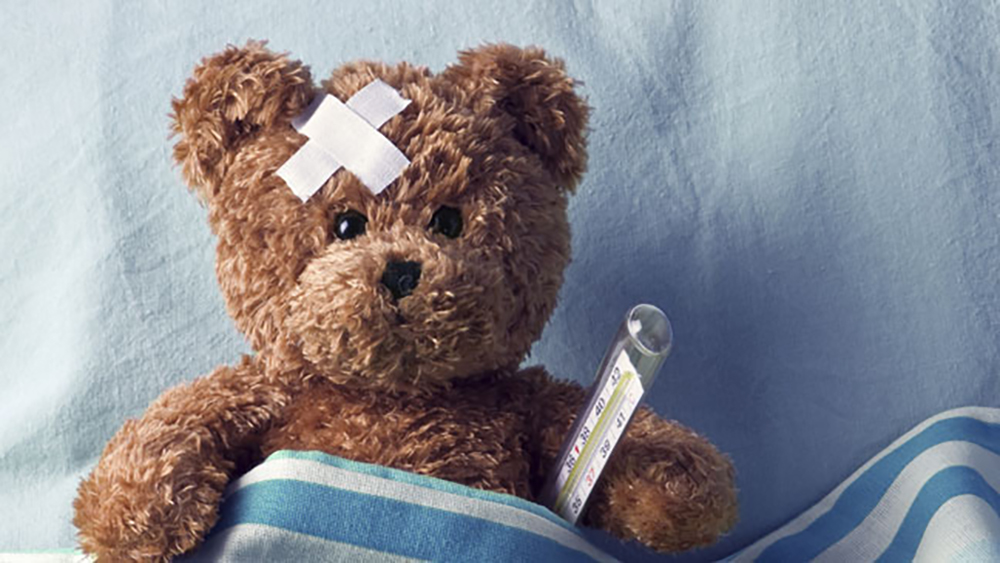 What Important Information Does Your Zodiac Sign Reveal About Your Health?
Aries (March 21 – April 19)
There is no questioning that Aries are incredible headstrong, determined to push through everything and anything that may stand in their way in their efforts to reach their goals and dreams. While this determination and tenacity is certainly admirable, it does come at a price. Constantly on the go and pushing themselves to the limit, Aries is prone to some pretty severe migraines, along with a higher risk of mental illness.
Taurus (April 20 – May 20)
The rock or foundation of their group of friends, Taurus is both the most supportive person you will ever meet while also the most blunt and honest friend that you can have. They have a way with words, managing to get their point across in a clear and concise manner without resorting to sugar coating the message. Unfortunately, for a sign so heavily reliant on their ability to communicate, Taurus are prone to throat infections, sore throats, and other throat specific ailments.
Gemini (May 21 – June 20)
Good news for the Geminis reading this! This fun, upbeat and positive sign has developed an incredible ability to adapt to anything that life throws their way. This skill of adaptation has also had a profound impact on their immune system, empowering it to overcome any illness or sickness that they may encounter. As such, they are never sick for long at all as their body appears to be skilled at fighting off everything!
Cancer (June 21 – July 22)
The overly sensitive and emotional Cancer is the first to jump to the worst-case scenario in every situation. This couldn't be more true when it relates to their health and well-being. The smallest cough or headache is automatically, in their mind, life-threatening. The truth is that the stress that they put on themselves worrying about getting sick is likely the very reason that their immune system drops enough to allow them to be sick. It's a self-fulfilling prophecy.
Leo (July 23 – August 22)
Bold, proud and courageous, there is nothing that Leo won't back down from. They are willing to give everything that they have, dedicating themselves 110% to everything that they do. At the same time, they believe that they are invincible, ignoring even the most obvious signs that something is wrong. The combination of the two spells trouble for a Leo's heart pushed to the limit time and time again. They are at a high risk for cardiovascular diseases.
Virgo (August 23 – September 22)
It's a blessing that Virgo is as analytical and logical as they are, as they will need to put this attention to detail to work when planning out their meals. Virgo's biggest struggles will revolve entirely around their digestive system and the various food sensitivities that they struggle with. With a carefully planned diet, paying attention to everything that crosses their lips, they can live a happy balanced life. However, the smallest 'cheating' on this diet and they will pay for it with stomach problems, intestinal issues, and other gastrointestinal struggles.
Libra (September 23 – October 22)
Highly focused on what is 'right' and 'just' in this world, Libra dedicates their life to trying to bring harmony and balance to the world around them. Unfortunately, this mindset involves noticing all of the wrongs in the world, which can play a toll on their overall mental health. At a high risk for mental illness, especially depression, Libra needs to ensure that they spend some time focusing on the things in their life that they have to be grateful for.
Scorpio (October 23 – November 21)
The highly passionate Scorpio lives their life largely guided by their sexual desires, and this focus in life carries over into their ailments. Scorpios are at a high risk of any infection, ailment or condition pertaining to the reproductive system. While the first thing that likely comes to mind reading that is a risk of sexually transmitted infections, it goes beyond that. For example, female Scorpios will often struggle with incredibly painful and difficult menstrual pains.
Sagittarius (November 22 – December 21)
Highly adventurous and willing to try anything once (twice if they like it), it is no wonder that Sagittarius is at a high risk of injury. Rarely do they stop and consider the risks of their decisions before acting. While they are often lucky, the fact that they regularly partake in risky behavior naturally increases the chances that something is going to go badly. Luckily for them, most of these injuries will be relatively minor and will be easy to recover from.
Capricorn (December 22 – January 19)
Capricorns are incredibly self-disciplined, carefully considering every option and possibility before they take action in any situation. This trait will serve them well moving forward, as they are prone to problems relating to their bones. This may manifest as early osteoporosis, leaving them more susceptible to fractures and breaks. It may also manifest in dental problems related to the condition of their teeth. Either way, they need to take steps to keep themselves safe.
Aquarius (January 20 – February 18)
Unique, kooky and highly intellectual, Aquarius spends their life wrapped up in their own minds. They are highly intellectual individuals, always thinking through every situation at a level that most wouldn't even begin to consider. While this empowers them to discover new solutions and considerations, it can also create high levels of stress and concern, which is hard on the body. This is most often seen through high blood pressure, a condition for which they are at high risk.
Pisces (February 19 – March 20)
Living in their romantic dream world, with their head in the clouds, Pisces will often create a reality in which everything is 'right.' When they have to come back to the real world, this is a shock to their system, leaving the body struggling to catch up. Many people are unaware of just how much of an impact our mood and mental state have on our immune system, but it is clearly evident here. As Pisces struggles with the emotions associated with this dose of reality, their immune system drops severely leaving them susceptible to illness.