For quite some time now one dad by the name of Chris Grady has been drawing his fatherly experiences and sharing them with the world. He does this through his webcomic known as "Lunarbaboon."
Many of Grady's drawings feature wonderful messages that we all could learn from. He has a seven-year-old son and a two-year-old daughter who often appear in his comics as you probably assumed. He covers everything from the struggles of parenting down to those annoying and noisy tantrums toddlers throw so well.
His about me on the Lunarbaboon Facebook page goes as follows:
"Webcomic about half man/half money trying to make sense of it all."
And that is exactly what this comic series is. I guess you could say Lunarbaboon is his alter-ego? His half monkey alter-ego I mean. Grady, as specified on his Lunarbaboon website, works as a school teacher and lives in Toronto. According to Huffington Post, he created Lunarbaboon as a form of therapy since he has intense anxiety.
"I needed a positive place to focus all my thoughts and found that when I was making comics I felt a little bit better,"
"After posting the comics on social media for a few months, I began getting messages from many people about how they connected to the comics and it gave them hope and strength as they went through their own dark times."
You can check out some of his amazing comics below or click here to check out his website. I for one think Grady is doing a wonderful job. Can you relate to these comics?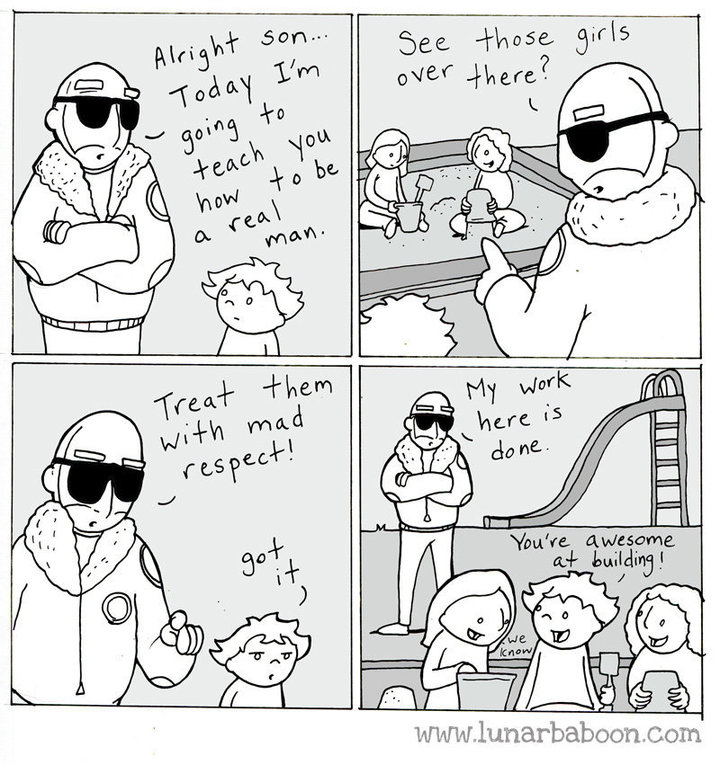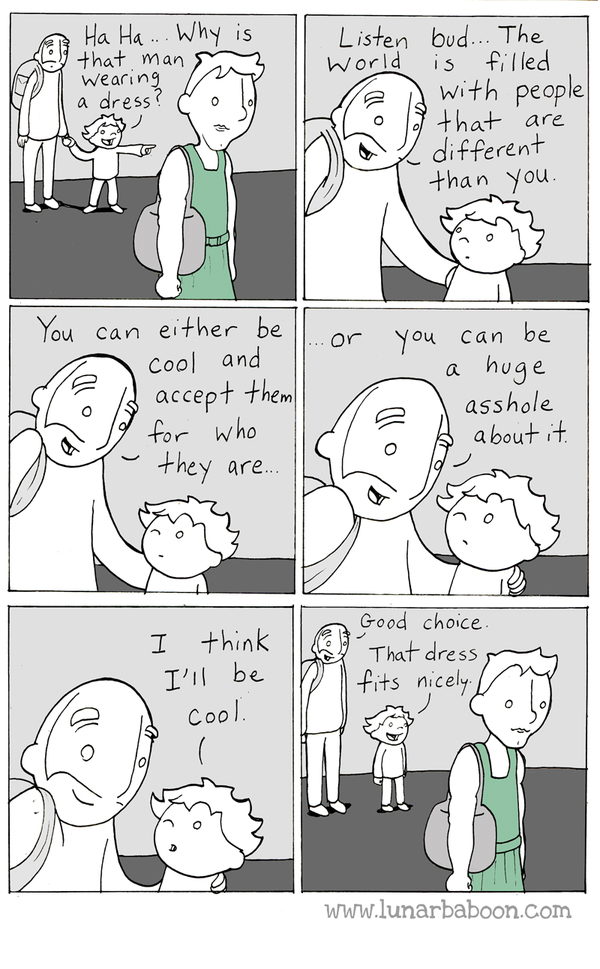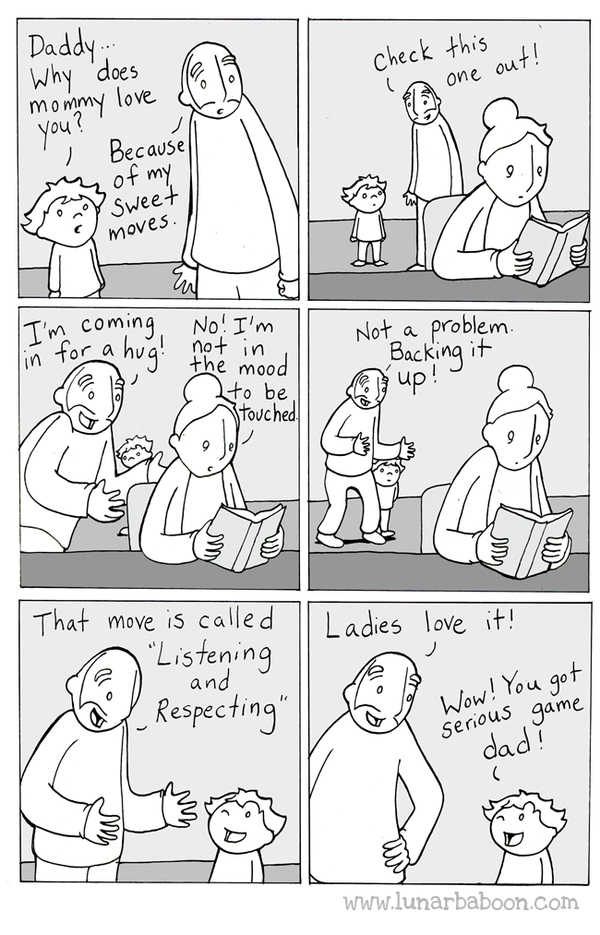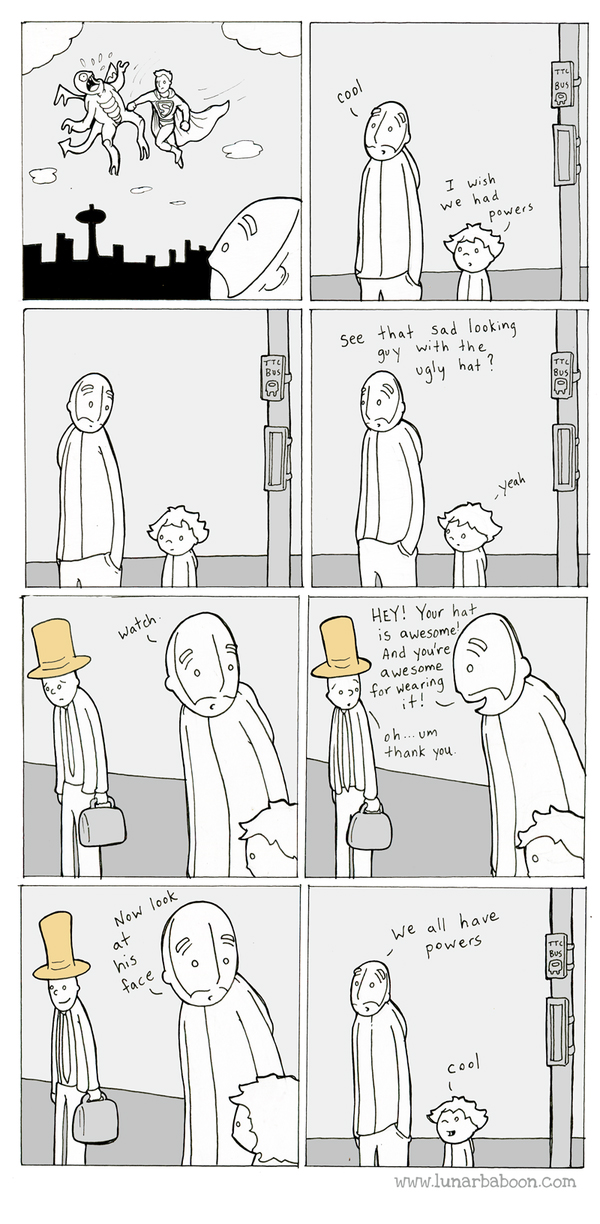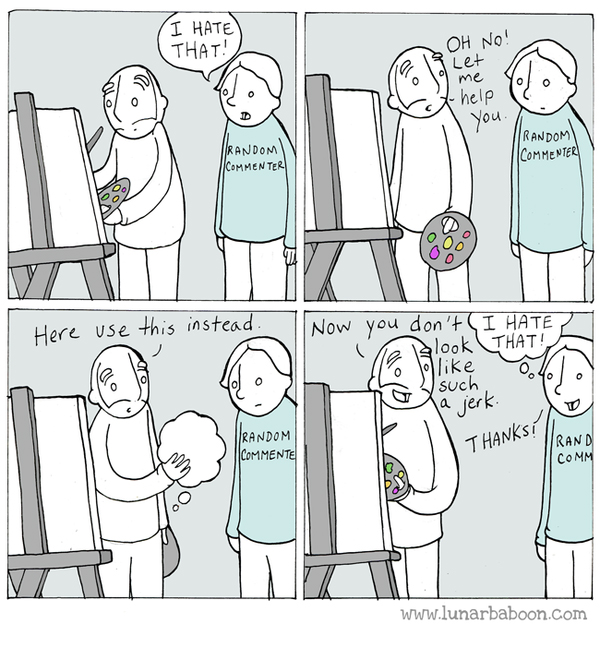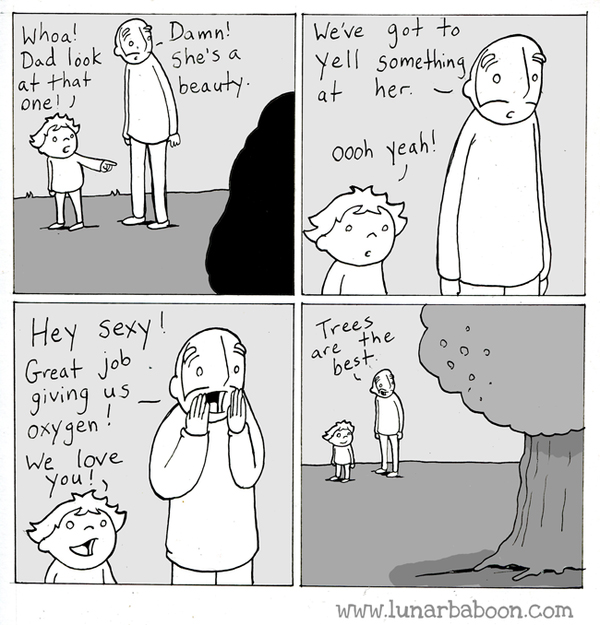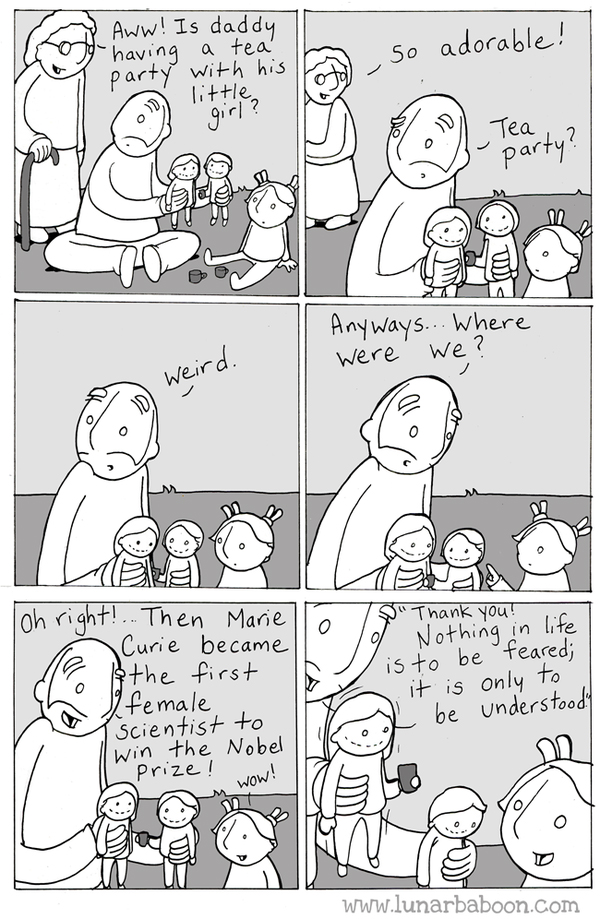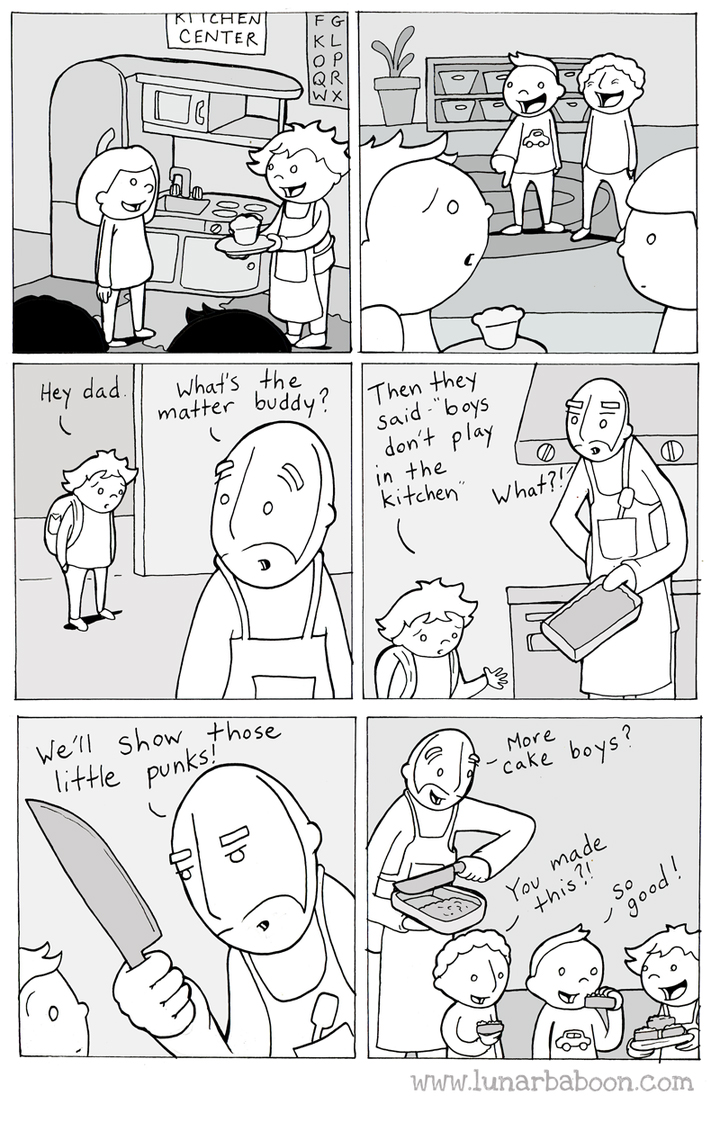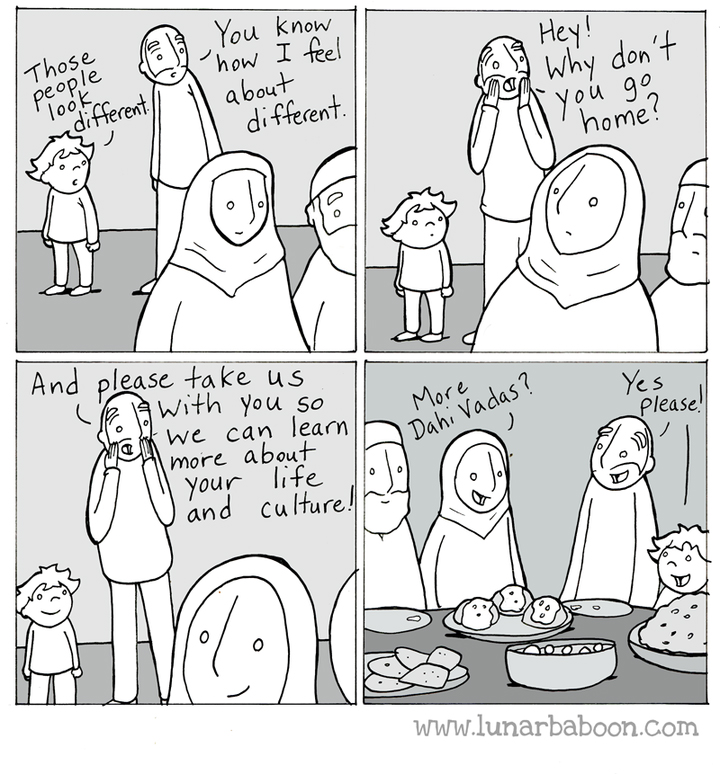 (Credit for all images in this article goes to Grady/lunarbaboon.)