I want to start by saying that this article is in no way diminishing the tragic events of the shooting at Pulse Nightclub in 2016. This horrific event claimed the lives of 49 people, injuring 53 others and its impact could be felt not only on a national but on an international level.
This type of hatred and violence is NEVER okay, and my heart goes out to everyone influenced, either directly or indirectly.
Unfortunately, however, this violence isn't new in our country. In fact, while the news following the Orlando shooting named it 'the most deadly shooting in American history' throughout many different media sources, as well as during the presidential address of the situation, if we look back on the history of the country this isn't actually true. Yes, it is far more recent, in a society that we can argue is more civilized than in the past (although sometimes I personally question that statement, maybe just civilized in a different way?) but that doesn't mean we should forget about the horrors that occurred on this very soil in our past.
As a society, we can only learn from the mistakes of our past if we don't allow them to be brushed aside, covered up or forgotten about. While the Pulse Nightclub Shooting was horrific and brought to light a number of VERY real issues in today's society regarding the safety and equality of all Americans, regardless of their sexual identity or orientation, there is one event in the past with a death toll that was significantly higher.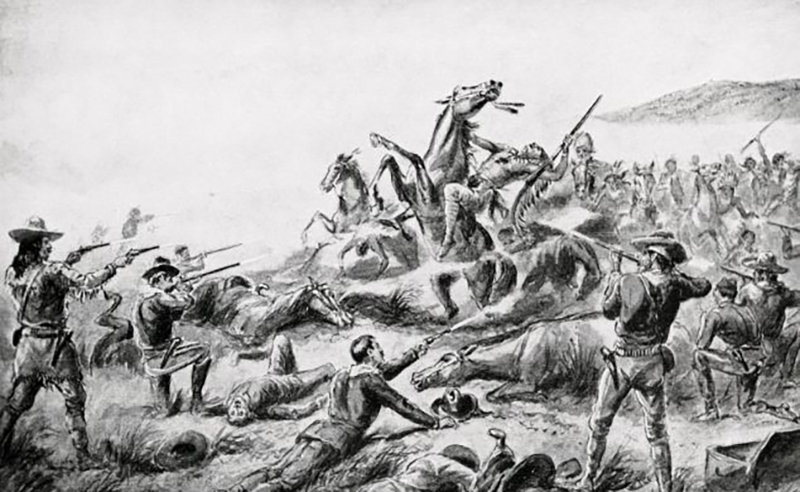 On December 29th, 1890 a total of 150-300 Native Americans were gunned down by the United States Army in the 'Wounded Knee Massacre' in South Dakota. While this occurred at the hands of the American troops, this didn't actually occur during a war and shouldn't be written off as a casualty of war. In fact, the Lakota tribes that were targeted were living on a reservation at the time. So why is this so important to discuss?
While we continue to battle for true equality in our country, too often the horrors of the Native American people are downplayed or overlooked in favor of more recent struggles and situations. However, we can't truly understand the pain that the Native American population is feeling unless we allow ourselves to acknowledge the unjust treatment, violence loss that they faced throughout history.
Even more difficult to wrap your head around then the large number of lives that were lost on that day, is the reason why it all happened. At that time in history, the Native Americans had been moved to reservations, losing their land and were facing the loss of their customs and way of life. They turned to a specific spiritual belief known as the Ghost Dance. Those that were partaking in this ceremonial dance believed that it would call on the Gods to destroy all non-believers and create the world anew, righting the wrongs that they were currently facing.
Belief in the Ghost Dance was based on a dream by Wovoka on January 1st, 1889. When sharing what he saw, he described the return of the world to the Native American peoples, but not by violence at the hands of the Native Americans themselves. Instead, he saw all Native Americans being taken up into the sky by the Gods while the Earth opened up and swallowed all non-believers, including the White people. The world as they knew it would then be returned to its natural state and the Gods would return the Native Americans along with their ancestors to live in peace. While the belief certainly didn't promote understanding of the 'white man' that didn't share their views, it was still a dance and not a violent uprising.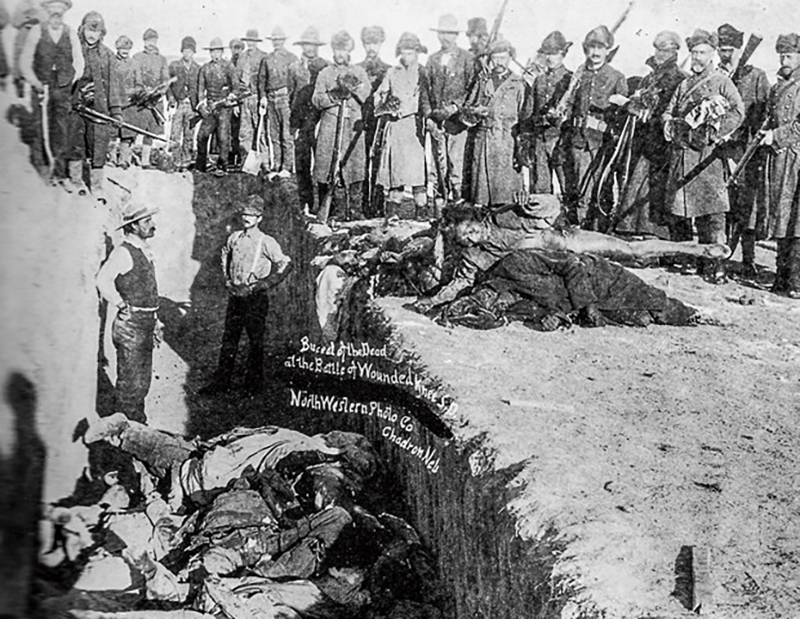 The American government at the time, however, saw this as a threat. Fearing a potential rebellion, the troops were sent to disarm the Native American people. The actual events that followed this decision aren't entirely clear, however, there is one story that tells of a deaf man named Black Coyote refusing to give up his rifle as he wasn't clear on what was being asked of him. When the soldiers tried to take him into custody his rifle discharged, and this was answered by a hail of gunfire. What we do know is that at least 150 Native Americans were killed in what could only be described as a massacre. In fact, many well-known historians estimate this number to be closer to 300, while 25 soldiers are also believed to have been killed by friendly fire in the commotion.
Both the Wounded Knee Massacre and the Pulse Nightclub Shooting are horrific tragedies, it is important that we don't allow any of these moments in history to be forgotten. It isn't an all or nothing situation – We can support the victims of recent violence while still remembering and learning from the events of our past. Don't allow the mainstream media to erase the violence and tragedy of our past.