While there are still many different aspects of life in the United States that could definitely use our attention, we are far from perfect, we sometimes overlook just how lucky we genuinely are. Living in 'The Land of the Free' has provided us with a quality of life that many other nations could only dream of. Living with the rights and freedoms of an American can sometimes cause us to forget to look outside of our own borders, leaving us unaware of the challenges faced by others around the world.
Each country has its own laws and restrictions, and while some will differ slightly from that of our own, there are some that are so incredibly different it can be hard to believe. While most Americans understand that women are treated differently in many countries, most are not well versed in what rights they do or don't have in different countries. For example, up until just recently, women were unable to drive in Saudi Arabia!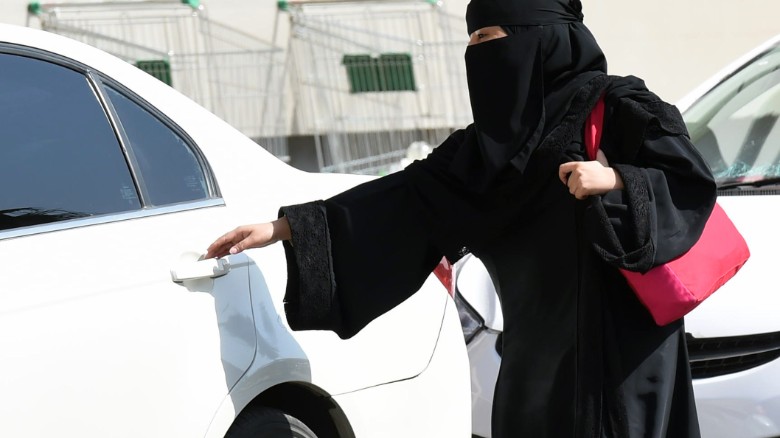 In fact, Saudi Arabia was the only country that point blank didn't allow women to drive. It's important to note that there was no formal law in place that banned women from driving, however, the government simply refused to give drivers licenses to female citizens. This restriction has been called into question a lot recently, causing a great deal of controversy regarding the oppression of women within the country.
On Tuesday, September 26th it was announced on live state television that this ban will end, permitting women in the country to obtain a driver's license as of June 2018.
This change is significant, taking a big step forward in the women's rights movement in the country. Unfortunately, there is still a lot of work to be done! Women within the country still live under a strict set of rules that are vastly different from their male counterparts. Seen as belonging to the men in their lives, women are required to ask their permission prior to making many decisions in their lives.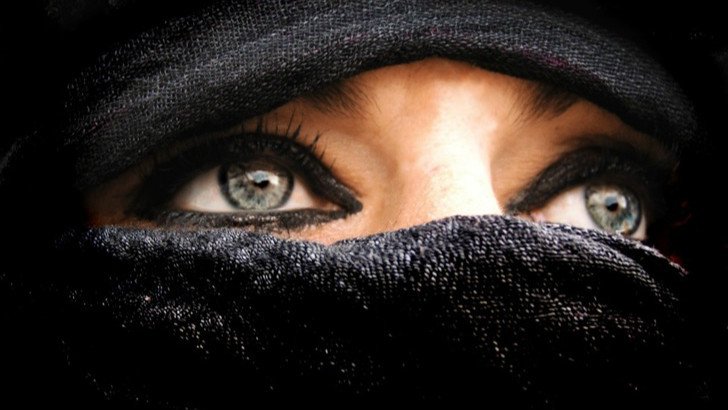 Here are 9 things that Saudi Arabian women still require permission from men for:
1. Medical Treatment
There are many factors that may impact the availability of different medical care here such as finances, wait times or availability of specialists, but imagine being denied lifesaving care simply because you don't have permission to receive it. That's the reality for Saudi Arabian women who require a written signature from their male relative prior to receiving important medical treatment including life-saving operations.
2. Work Outside the Home
For a long time, there were absolutely no jobs that women were permitted to work without permission from their male guardian. There have been some advancements in this area, and there are now a handful of jobs that have changed this requirement, however, most employers still require permission before hiring a woman.
3. Open a Bank Account
If a woman is able to get permission and obtain job the limitations in their lives do not end there. Women are still not permitted to control their finances without permission. Just the act of opening a bank account requires their male guardian.
4. To Get Married
This goes beyond just the process of simply asking your partner to get married, or the old tradition of asking the bride's father for his blessing. Women require permission from their male guardian in order to get married, and the ceremony cannot happen without it. Even more restricting, if a Saudi Arabian woman wishes to marry a foreigner they must obtain permission from the Ministry of Interior.
5. Dress as They Would Like
There are a number of countries that are known for the restrictions in regard to women's fashion, and Saudi Arabia is no exception. Women are not permitted to dress for fashion or beauty in the way that we can in the United States as doing so is actually illegal. Instead, they are required to wear full-length abayas.
6. Child Custody
This is particularly foreign to us, where our system generally rules in favor of the mother unless there is a clear reason not to. However, in Saudi Arabia women are not allowed to have custody of their children after a divorce at all until such time that boys reach the age of 7 and girls reach the age of 9.
7. Interact with the Male Population
Women are highly limited on the interaction that they are permitted to have with men outside of the family. If speaking with a non-family male they are limited on the time they can communicate. In public, such as at restaurants, they are kept from the general male population as public places are divided into male-only sections and family sections, and women are only permitted in the family sections.
8. A Right to a Fair Trial
The legal system in Saudi Arabia still views women as being valued 'lesser' than their male counterparts. They struggle in the court systems as even their testimony is viewed as being half as important as that of a man's. This often leads to unfair or biased trials.
9. Travel – Local or Abroad
Women in Saudi Arabia aren't allowed to go far on their own merit. In fact, they generally are not permitted to leave the house without a male guardian. If they are interested in traveling anywhere they will require their guardian's approval as the government will not grant them the necessary documentation including identification cards and passports without permission.