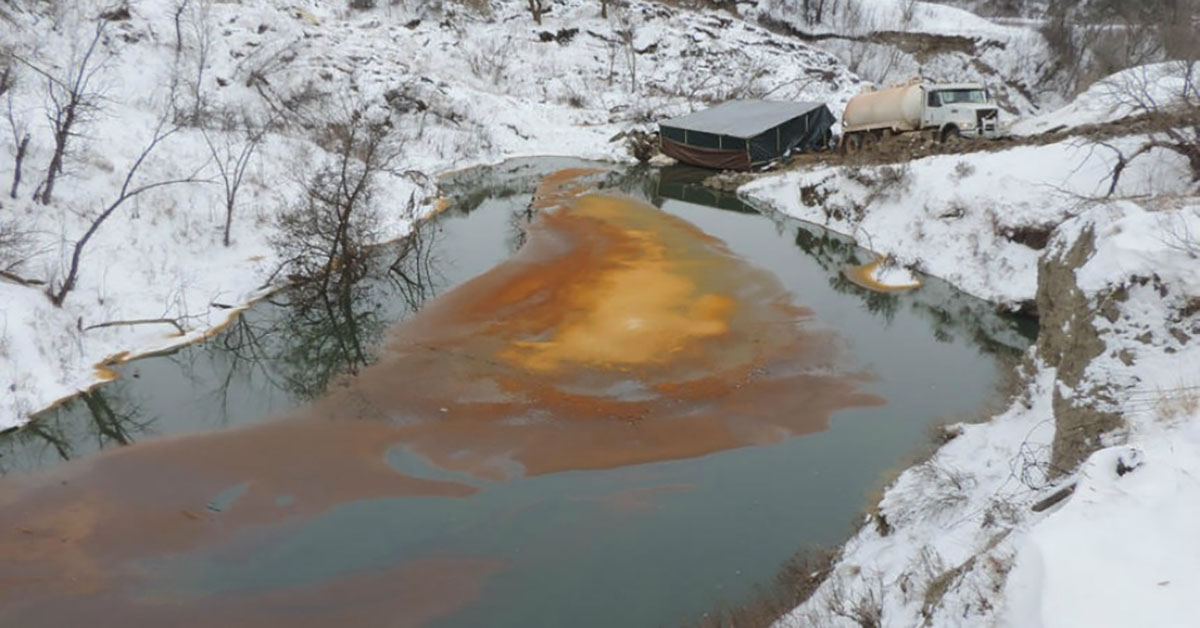 A short drive from Standing Rock, the location in which indigenous water protectors have continued to fight against the Dakota Access Pipeline, yet another pipeline has began to leak. Over 170,000 gallons of oil found its way into the Little Missouri River according to reports on Monday.
According to the oil company, True Companies, monitoring equipment failed to detect the leak. Due to this failure, it is unknown as to how long the leak continued to take place before a local resident noticed it on December 5th. Unfortunately, because of the oil leak, two cows have been discovered dead near the spill.
True Companies is also the company that owned the Montana pipeline which ruptured in 2015, thus spilling over 40,000 gallons of oil into the Yellowstone River.  At the time of the incident, it had been reported that the pipeline operator had a "checkered environmental history" despite 30 recorded leaks and various federal fines.
Investigations are still in progress in reference to this most recent spill, and the cleanup could continue into spring, according to Bill Seuss, an environmental scientist associated with the North Dakota Health Department.
The company which has been working to construct the controversial Dakota Access Pipeline has maintained the safety of pipelines. On the contrary, water protectors have continued to protest against the construction of said pipeline due to the many devastating occurrences which surround oil pipelines across the nation. In their own words, it is not a "question of if it will leak, but when."