Rosie Dutton is a teacher who tours schools to teach them about relaxation and mindfulness. Perhaps her most powerful lesson was one she taught with apples, and the profound message she taught about bullying has taken the internet by storm.
She posted the lesson to her Relax Kids Tamworth Facebook page. Bullying is a form of abuse, plain and simple. And long-term bullying can be devastating to children, impacting their confidence, self-esteem, and mental health overall.
Unfortunately, this is not easy to explain to children. However, Dutton, who resides in the UK, did a wonderful job.
Here is her post: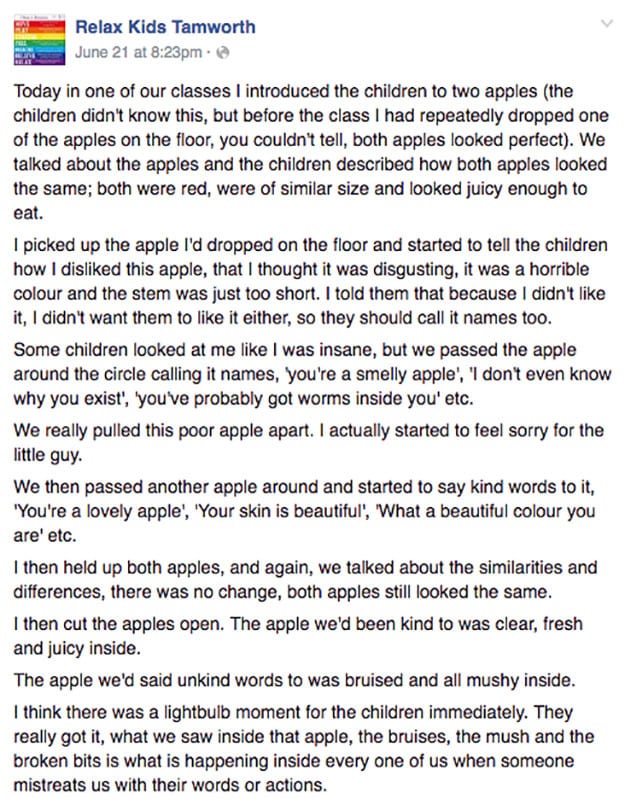 She continued and said,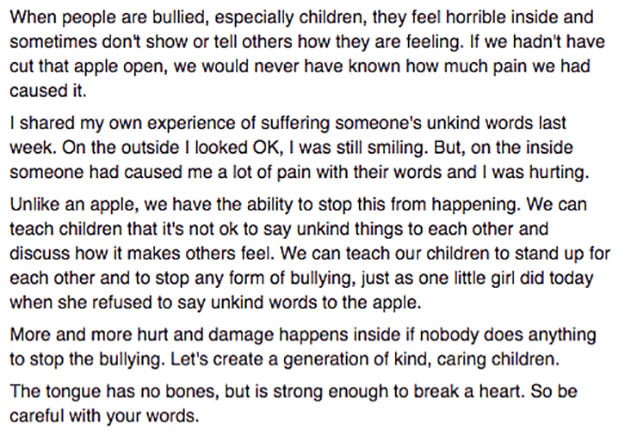 Dutton didn't expect it, but the post went viral within 36 hours, receiving 140,000 shares. To give thanks, she made another post, and gave more detail about her lesson.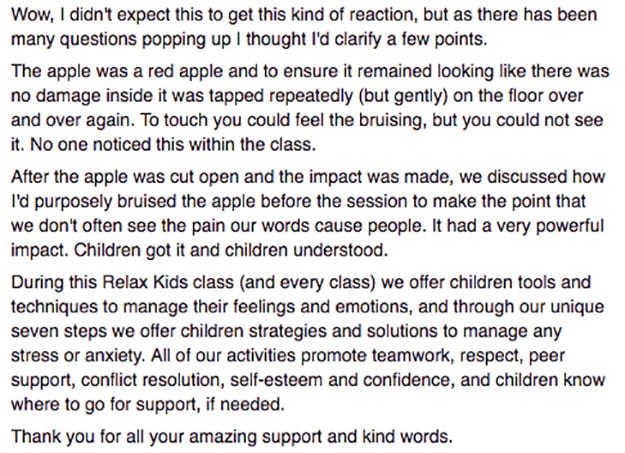 She made one additional post to conclude the lesson, and said, "I hope we can take the apple lesson (and many more) forward and start to open up conversation with our children about the pain our words may cause," she says, "It starts with us. Our children are watching. Let's support each other, be kind, build each other up and begin to strengthen the emotional resilience of every child. Also, remember to be kind to unkind people, they need it the most."