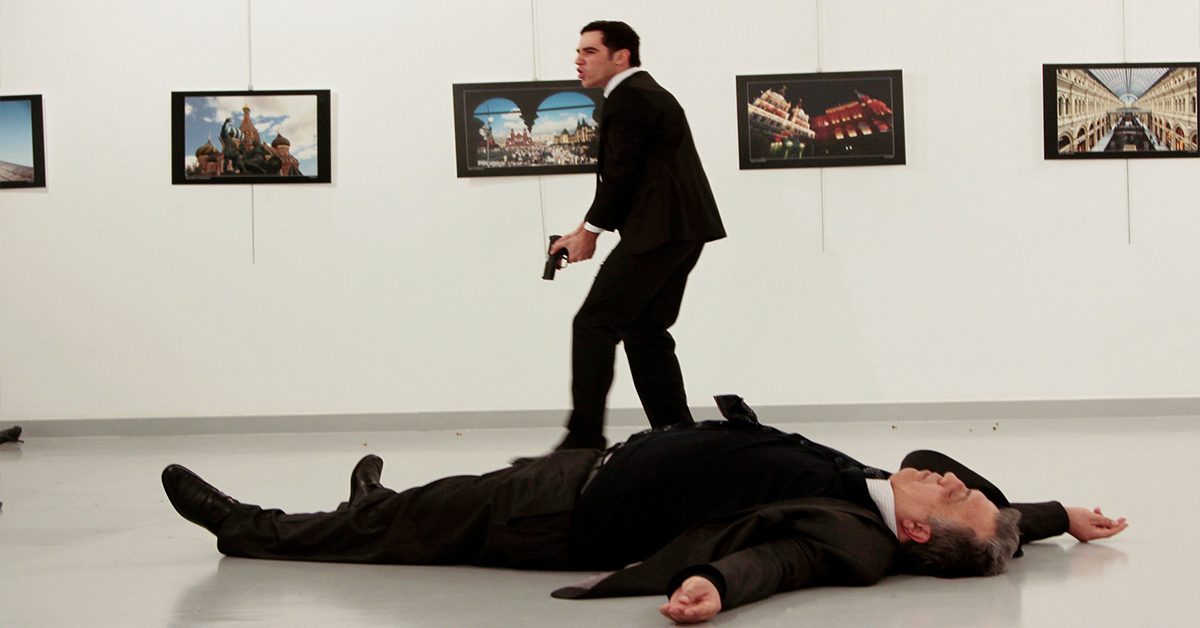 While many terrified witnesses watched, Russia's ambassador to Turkey was horrifically assassinated. The event took place on live television, and during the incident, the gunman supposedly yelled "We die in Aleppo, you die here." 
Andrei Karlov was left for dead after the attacker shot him, and later, the police shot the gunman. Before the police were able to put a stop to his tirade, he murdered Karlov and at least three others. 
The incident took place during a speech that Mr. Karlov was delivering at an art gallery in the capital of Ankara. The attack is believed to have originated as an Islamic attack, according to the Hurriyet newspaper.
The assassination as well as what took place afterward was all captured on camera. Later, photos which depicted the attacker showed him wearing a black suit and standing behind Karlov with his fingers clasped directly before he pulled his weapon and begin raining bullets on the ambassador and those who were watching. In the following video, you can watch what happened, but please remember that it may be graphic.