On New Year's Eve 2016 the family of Nikki Mael faced a horrifying situation when, after splitting a can of her normal Evanger's pet food among her 5 dogs, she found herself at the emergency vet with all of her pets. She painted a frightening picture, stating, "They were falling over. They were running into the walls. They were convulsing."
Confused about what was happening her vet set out to do the necessary tests, and after hours of working on the dogs Mael received the bad news – one of her dogs, Talula, wasn't going to make it. Following the post-mortem examination, it was concluded that she was poisoned by her dog food which contained pentobarbital, a dog used to euthanize dogs, cats, and some horses.
The story caught the attention of activists across the country, and one news station decided to get to the bottom of the current situation. Gathering 62 samples of wet dog food from two-dozen different brands for testing, WJLA-TV, an ABC affiliate out of Washington, D.C. partnered with a third-party lab to test for any signs of the deadly chemical. After months of testing, the station revealed their findings earlier this month and they were enough to shock pet-owners everywhere!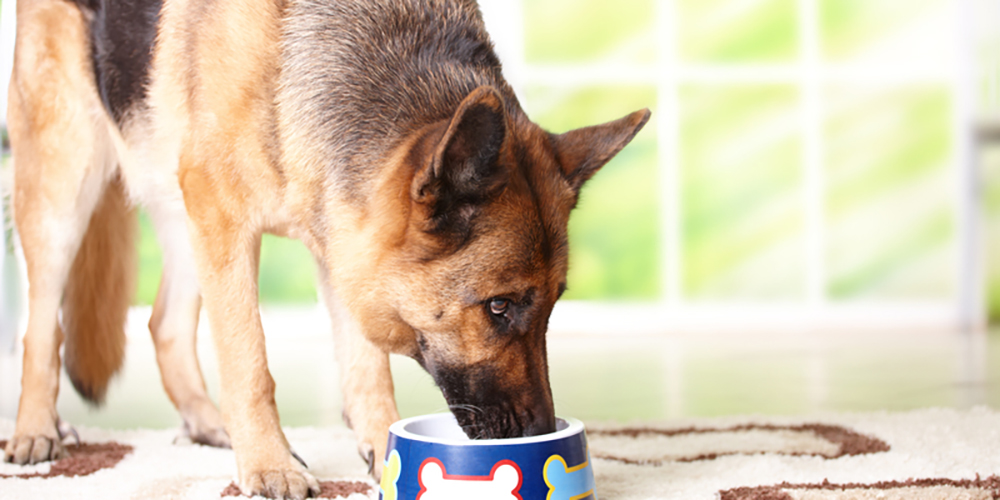 Included among the samples were 15 cans of Gravy Train, made by Big Heart Pet Foods, a pet food company owned by Smucker's. Nine cans, or 60% of the sample tested, were positive for pentobarbital! The levels to discover weren't found to be legal, but the drug is not permitted in pet food products at any concentration, so it raised a red flag. How was the drug, a popular euthanasia drug, making its way into the food products? Some experts began to question whether the company has been picking up and using the carcasses of euthanized animals, introducing the drug back into the system in that way.
The station reached out to Smucker's to request an on-camera interview regarding the situation, however, the company declined providing, instead, a statement, part of which read: "We launched and are conducting a thorough investigation, including working closely with our suppliers, to determine the accuracy of these results and the methodology used."
The FDA has since released a statement, confirming the potential contamination of the foods manufactured by the J.M. Smucker Company. This statement includes the following statement:
"The FDA's preliminary evaluation of the testing results of Gravy Train samples indicates that the low level of pentobarbital present in the withdrawn products is unlikely to pose a health risk to pets. However, pentobarbital should never be present in pet food and products containing any amount of pentobarbital are considered to be adulterated.
The FDA is monitoring for reports of any pet illnesses associated with pentobarbital contamination in these products. Consumers can report complaints about this and other pet food products electronically through the Safety Reporting Portal or by calling their local FDA Consumer Complain Coordinators."
As the investigation continues, the company has issued what they refer to as a 'voluntary recall.'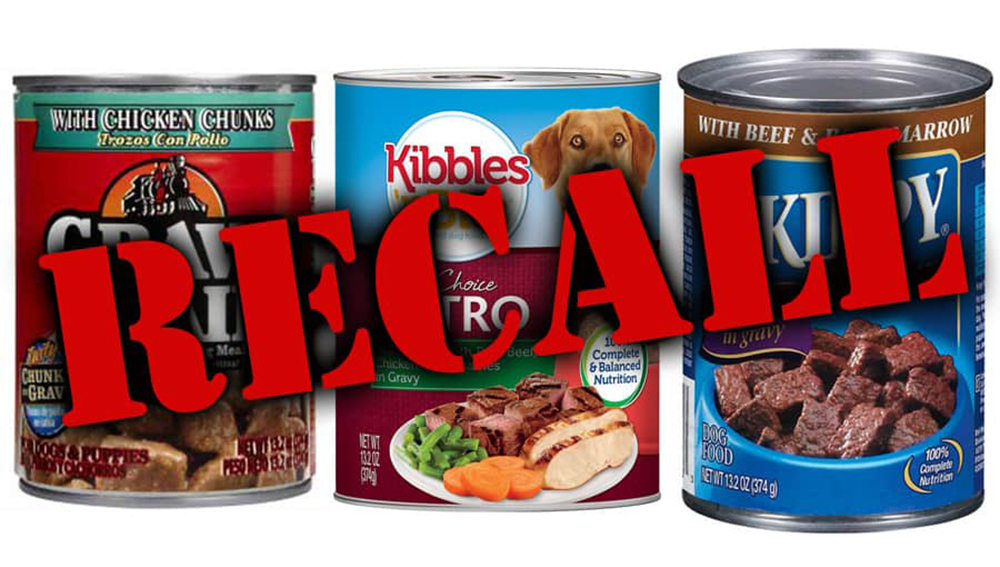 Gravy Train:
13.2 oz. With T-Bone Flavor Chunks, UPC# 7910052541
13.2 oz. With Beef Strips, UPC# 7910052542
13.2 oz. With Lamb and Rice Chunks, UPC# 7910052543
13.2 oz. With Beef Chunks, UPC# 7910034417
22 oz. With Beef Chunks, UPC# 7910051647
13.2 oz. With Chicken Chunks, UPC# 7910034418
22 oz. With Chicken Chunks, UPC# 7910051645
13.2 oz. Chunks in Gravy Stew, UPC# 7910051933
13.2 oz. Chicken, Beef & Liver Medley, UPC# 7910051934
13.2 oz. Chunks in Gravy with Beef Chunks, UPC# 7910034417
Kibbles 'N Bits:
12-Can Variety Pack, 13.2 oz Cans: Chef's Choice American Grill Burger Dinner with Real Bacon & Cheese Bits in Gravy, Chef's Choice Bistro Tender Cuts with Real Turkey, Bacon & Vegetables in Gravy, UPC# 7910010377 & 7910010378
12-Can Variety Pack, 13.2 oz Cans: Chef's Choice Bistro Hearty Cuts with Real Beef, Chicken & Vegetables in Gravy, Chef's Choice Homestyle Meatballs & Pasta Dinner with Real Beef in Tomato Sauce, UPC# 7910010382, 7910048367 & 7910010378
12-Can Variety Pack, 13.2 oz Cans: Chef's Choice Homestyle Tender Slices with Real Beef, Chicken & Vegetables in Gravy, Chef's Choice American Grill Burger Dinner with Real Bacon & Cheese Bits in Gravy, Chef's Choice Bistro Tender Cuts with Real Beef & Vegetables in Gravy, UPC# 7910010380, 7910010377 & 7910010375
13.2 oz. Chef's Choice Bistro Tender Cuts with Real Beef & Vegetables in Gravy, UPC# 7910010375
13.2 oz. Chef's Choice Bistro Tender Cuts with Real Turkey, Bacon & Vegetables in Gravy, UPC# 7910010378
13.2 oz. Chef's Choice Homestyle Tender Slices with Real Beef, Chicken & Vegetables in Gravy, UPC# 7910010380
Ol' Roy:
13.2 oz. Strips Turkey Bacon, UPC# 8113117570
Skippy:
13.2 oz. Premium Chunks in Gravy Chunky Stew, UPC# 79100502469
13.2 oz. Premium Chunks in Gravy with Beef, UPC# 7910050250
13.2 oz. Premium Strips in Gravy with Beef, UPC# 7910050245
Feature Image Source: CBS New York