While a lot of people are conflicted over when life begins inside of the womb, there is no denying that the process of growing someone inside of the human body is mesmerizing. From the moment we have sex to the birth of an actual baby is quite mind-blowing because so much happens in-between.
I recently came across some photos that were captured by Lennart Nilsson who used a cystoscope to photograph the stages that occur within the body as a fetus develops. In these photos you can see the sperm traveling, the egg being fertilized, and so much more. I for one find them to be truly magical and thought they were well worth sharing. Take a look below, isn't it amazing how much has to happen in order for the being within to grow into what it will become when the time for birth is near?
1. Sperm looking for the egg.
2. Sperms making contact with the egg.
3. One sperm wins over the other and goes on to actually fertilize the egg.
4. The moment of fertilization.
5. As time continues to pass the fertilized egg attaches to the wall of the womb and from there begins growing.
6. At just one month a tiny human skeleton begins to form.
7. While still very tiny after that one-month marker things progress quite fast. Just about 5 weeks in a face begins to form.
8. Around 40 days in the fetus begins being supplied nutrients via the placenta.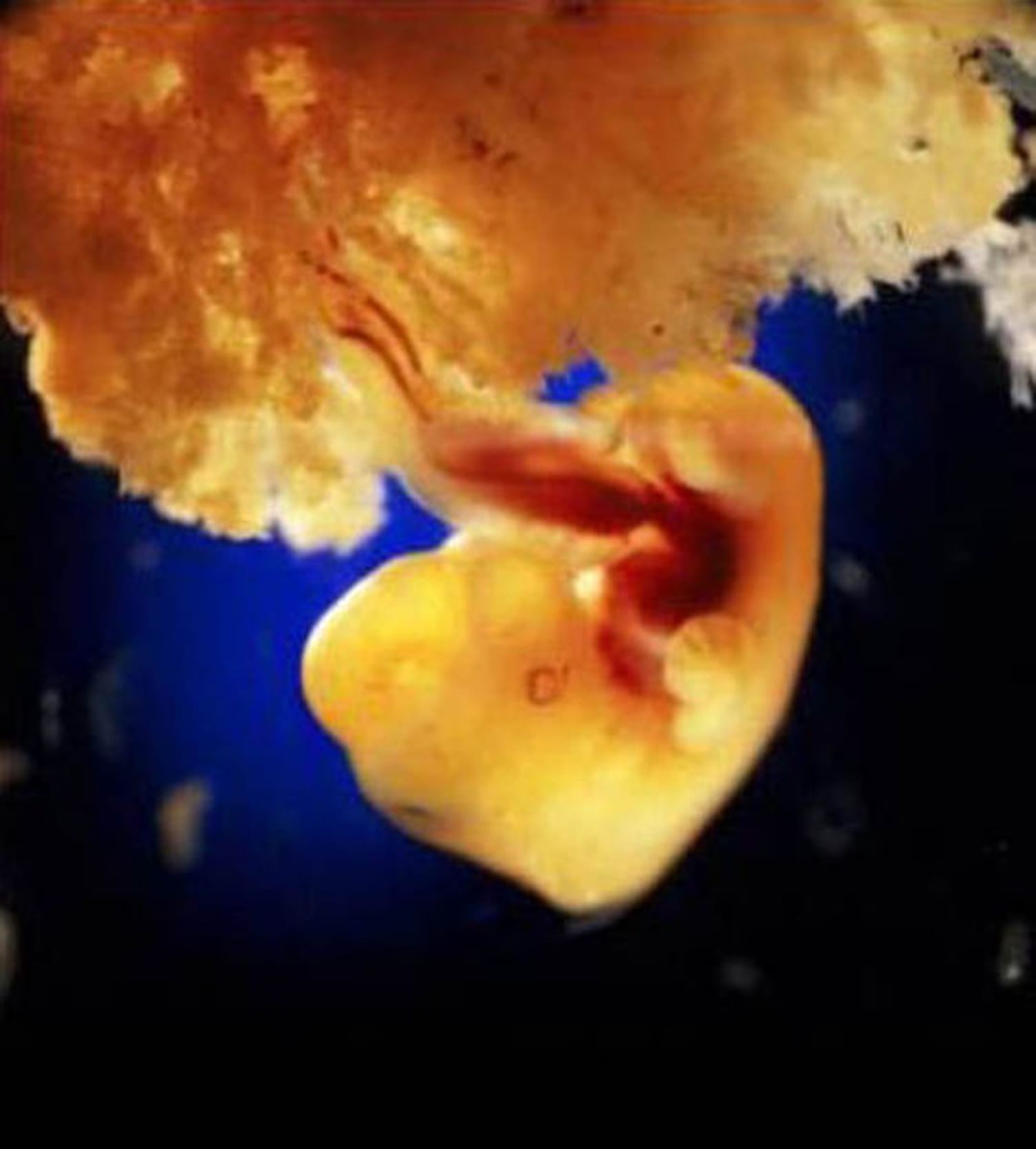 9. As time continues to pass the fetus begins looking more and more like a tiny human and develops rapidly from here.
10. While the fetus' skin is see-through, it now has tiny toes, and things of that sort.
11. At around 24 weeks, this tiny tot is growing and now has fingernails.
12. At just 26 weeks, the fetus is safe inside of the sac becoming bigger and bigger with each passing week.
13. The infant in this photo is almost ready to come out and as you can see is fully developed.
While the original set holds more photos than just these 15, these ones give a great idea of how a baby develops as time goes on. At first, the fetus might not look like much but the more time that passes the more developed it becomes. Which one of these photos blows your mind the most?