We have long heard the statement – experts recommend that we get a minimum of 8 hours of sleep every night in order to be happy and healthy, right? Sleep expert Dr. Jim Horne is now poking some holes in this blanket statement, stating that the needs of men and women aren't actually the same, and the differences are not addressed by assigning a single target.
In fact, from his studies, he has concluded that the average woman requires more sleep than her male counterparts.
The difference may not seem like much, a mere 20 minutes each night, but that can add up quickly when you consider it. That's over an hour and a half of additional sleep required every week! Dr. Horne pointed to the fact that women are more often multi-tasking in our daily lives, putting a greater strain on our brains to keep up.
The truth is, a good night's sleep is necessary for the health and well-being of every American, both male and female! Ensuring that you get enough shut-eye carries with it a large list of health benefits, improving your mental function, physical health and ability to succeed in your chosen field. For this reason, Americans need to make adequate sleep a priority in our daily schedules.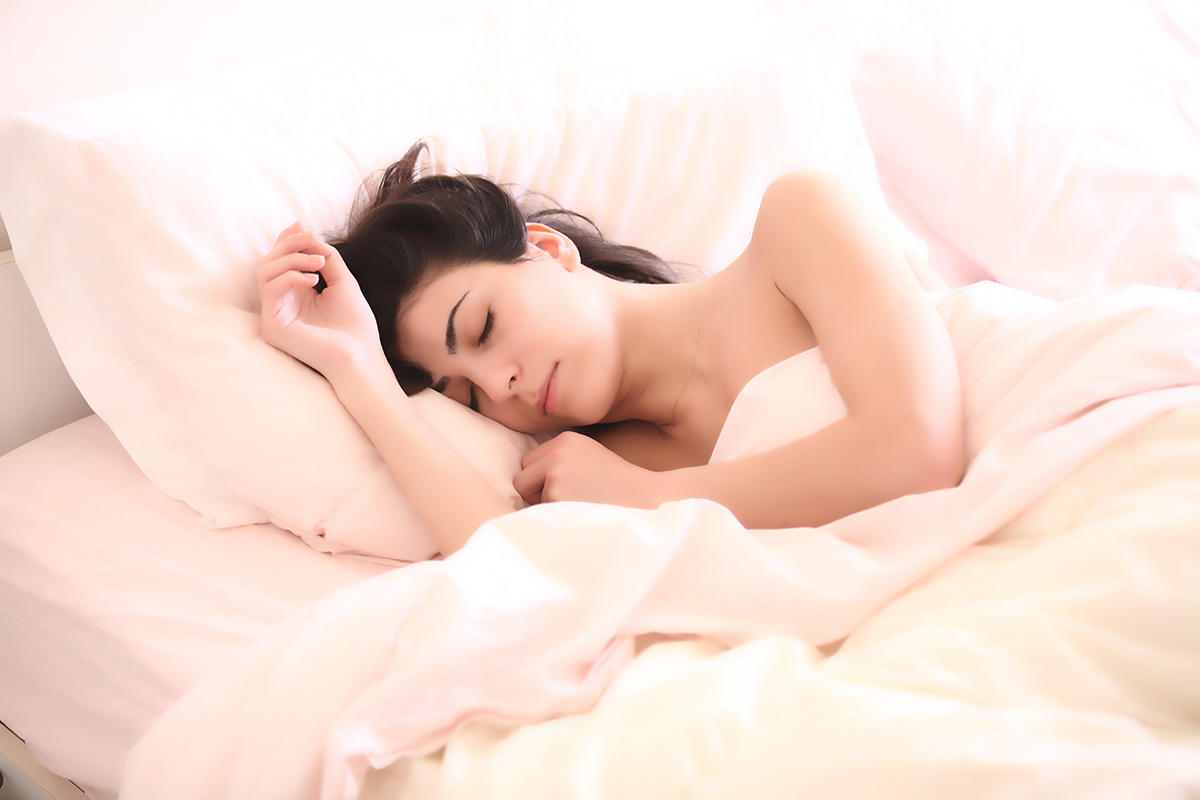 Here are 8 benefits associated with a good night's sleep:
#1 – Succeed in Sports
When we sleep we provide our body with the opportunity to rest, recuperate and heal where required. For this reason, it should come as no surprise that athletes are taught that getting an adequate amount of sleep for the weeks leading up to 'game day' will improve their ability to be successful by better preparing their bodies to perform optimally.
#2 – Live Longer
That's right, getting the right amount of sleep can actually have an impact on your overall lifespan. Researchers say that too little or too much sleep can actually shorten your life, so it is important to pay attention to how long you're spending in bed each night.
#3 – Better Focus
If you are lacking sleep you have likely noticed that you are struggling to concentrate or be attentive to the things that are happening around you. Tasks that require focus and attention are incredibly difficult as your mind wanders, and you are easily distracted. By getting a good night's sleep you improve your ability to focus on the task at hand.
#4 – Improved Memory
Memory, obviously, requires our brains to work hard, and when we are overtired the strain is often too much causing us to forget things, or fail to remember them to begin with. By getting a good night's sleep you improve your memory, meaning a solid night sleep is the perfect preparation for any situation in which you are going to have to memorize facts and data, like studying for an exam!
#5 – Reduce Stress
When we are lacking a good night's sleep it can leave us feeling irritable and easily frustrated. This causes us to blow some situations out of proportion, becoming overly stressed and agitated over seemingly 'little' situations in our life. High levels of stress come with their own consequences including heart problems and should be avoided! Getting a good night's sleep will reduce the stress you are currently feeling and allow you to view situations with a fresh perspective.
#6 – Lose Weight
Adequate sleep allows the body to optimize your metabolism, burning fat in the body effectively. For this reason, many diet programs include a statement about the importance of getting a good night's sleep. In fact, those who are sleep deprived, experts warn, will lose more muscle mass rather than burning the fat that they are hoping to shed. If you're improving your diet and physical activity in the hope of improving your weight, include an earlier bedtime in your plans.
#7 – Creativity Boost
Experts say that while we sleep there are a number of areas of the brain that are strengthened from the rest. One happens to be the emotional components of the memory. By strengthening the emotional components, you actually improve your creativity, opening your mind up to being more successful at activities like writing, painting, drawing and more.
#8 – Overall Health and Well-Being
Sleep plays an important role in your overall health, providing you with the opportunity to heal from the day's activities while also maintaining your immune system so that it is able to operate at an optimal level. Would you believe that a lack of sleep can result in getting sick more often? Looking to beat cold and flu season? Make sure that you're getting enough sleep!