With approximately 16.1 million adults in the United States or 6.7% of the U.S. population currently affected by Major Depressive Disorder, it is no wonder that this is classified as the leading cause of disability today for those in the 15 to 44 age group. This disorder impacts everyone, regardless of age, race, gender, and social status – no one is immune. They are our fathers, mothers, husbands, wives, sisters, brothers, children and friends.
Unfortunately, despite a growing movement to openly discuss mental illness, including depression, there is still an overwhelmingly negative stigma associated with these disorders. This often prevents those who are suffering from reaching out for help when it is needed, suffering alone in silence. If you suspect that a friend, family member or loved one may be battling depression, there are certain changes in behavior that may help you to identify it. While not everyone will experience all of these changes, they provide a good starting point to identify changes in your loved one that can open the door to a much-needed conversation.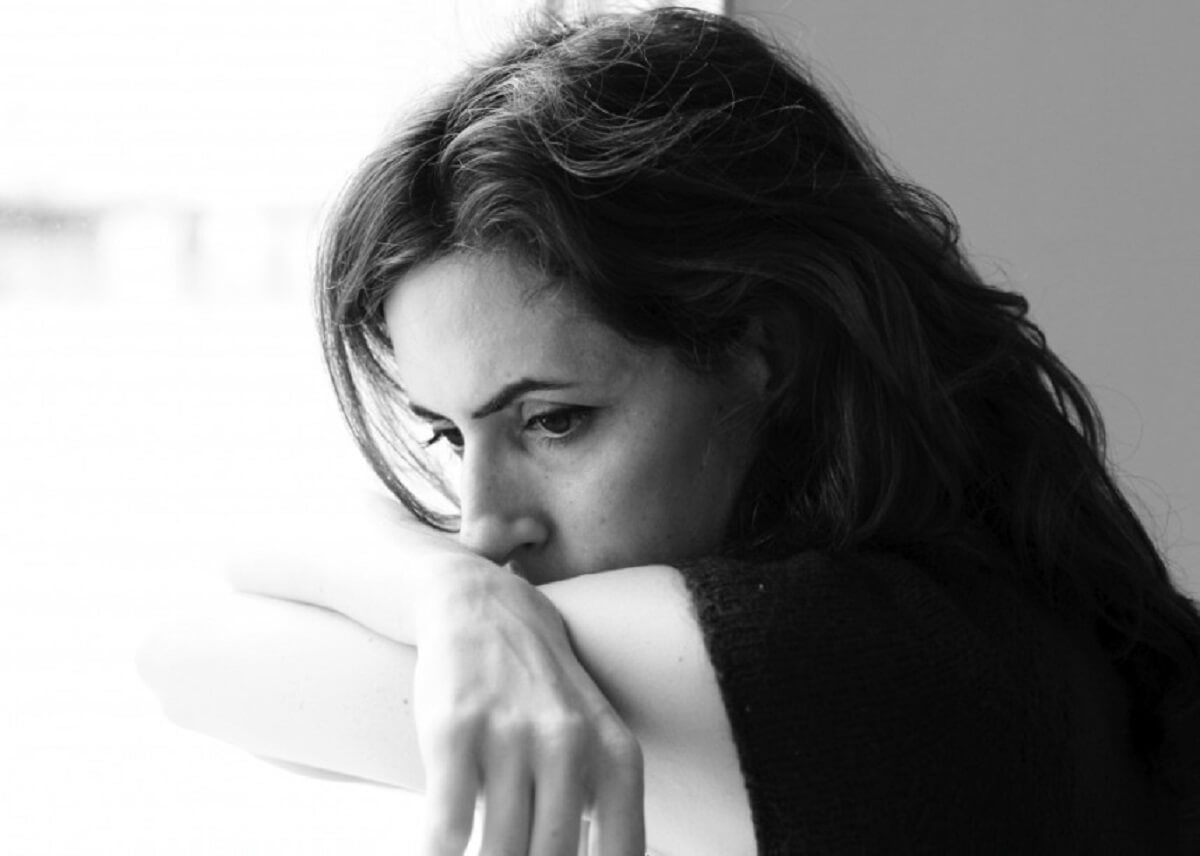 Watch for these 9 behaviors that someone may be slightly depressed:
#1 – Workaholic
When overwhelmed with the thoughts and emotions associated with depression, many sufferers will seek some distraction. While their employers are likely excited to see them diving into their work, becoming the best possible employee that they can be, this may be a sign of a bigger problem. Pay attention to friends who start staying later at the office than usual, bringing home more work and sacrificing everything else in favor of working. They may actually be depressed and masking as a career-driven workaholic.
#2 – Change of Appetite
There are two ways that depression usually impacts the eating habits of those who are suffering, depending on the individual's relationship with food. When faced with high levels of stress, many people will turn to food for comfort, using their favorite foods and treats as a means of bringing them pleasure. For others, however, they may notice that their appetite is nearly non-existent causing them to go long periods of time without eating. Watch for changes in eating patterns, avoidance of activities that involve food (such as going out with friends for dinner) and noticeable shifts in weight, either gaining or losing.
#3 – Substance Abuse
When one is overcome by the thoughts in their mind, unable to 'shut them off,' they may seek out a way to silence these inner voices. Some people are able to find a healthy coping technique, turning to a favorite activity or music, while others will turn to the potential numbing effects of drugs and alcohol. Each time that these effects begin to wear off they seek more, causing a growing dependence. If someone you know is struggling with a substance abuse problem, there may be an underlying battle with depression responsible for it.
#4 – Philosophical Conversations
Conversations that you have with this person may take a significant turn, suddenly becoming increasingly philosophical. You may notice them debating the meaning of life, asking questions about destiny and how to find the path to happiness or other such deep conversations. While some people may actually debate these topics internally on a daily basis, if this conversation is out of the blue and out of character, it may be a warning sign of darker thoughts. Those who are struggling with deeply depressed thoughts may choose not to share them, but instead, try to seek some understanding of the bigger picture in the hope that it will help them to make sense of everything.
#5 – Withdrawal from Regular Activities
As the depression takes hold in the mind of those who suffer, it can become increasingly difficult to carry on with your daily activities. The negative and toxic thoughts that are experienced by someone who is depressed can sap not only their energy but their joy and excitement. This may start slowly as they start showing up a little less often to activities they once enjoyed but will continue to increase over time as they slowly withdrawal while hoping that no one notices the distance that they are creating.
#6 – Fake Emotions
Have you ever noticed a friend that appears so happy that it almost appears to be completely made up? If they have been hiding a battle with depression, then there is a good chance that your hunch was correct. Often, in an attempt to hide their overwhelmingly negative mindset those who are battling depression will try to overcompensate, acting happy to convince everyone else. The problem is that they usually go too far, making it noticeable that they are faking it. This may also be their attempt to convince themselves that they are actually happy, a form of denial.
#7 – Intense Emotions
While feelings of happiness and joy may be fake, intense emotions in other areas may also be a sign of hidden feelings of depression. When someone is actively suppressing their feelings, this can cause them to feel things more intensely than they would normally. For example, they may not be one to cry during movies but suddenly find themselves in tears over a specific scene, or they may be easily triggered for fits of anger and frustration. If you notice that someone is moodier than usual, stop to consider that there may be a deeper meaning.
#8 – Lack of Energy
Consider, for a moment, fighting a battle with someone who is judging you, trying to tear you down and questioning your every thought and action day in and day out for days on end. It is no wonder that those who are plagued by depressive thoughts are often feeling worn out and exhausted. This is further compounded by the impact of high stress, poor diets and difficulty sleeping, creating the perfect storm. In the end, that once upbeat, energetic friend may be struggling to find the energy just to get through the day.
#9 – Difficulty Sleeping
As I mentioned in the previous point, many people who are battling depression struggle to get a good night's sleep. When the thoughts in your mind are always 'on' it can be incredibly difficult to shut down long enough to actually fall asleep, to begin with. For the few that manage this step, they may be greeted by nightmares, highlighting their greatest fears and insecurities. Upon waking up, they are now once again lying in a dark room, alone with their thoughts. It's a nasty cycle that leaves many suffering from restless nights and insomnia.
Feature Image Source: ISTOCK/SASINPARAKSA