"Letting go doesn't mean that you don't care about someone anymore. It's just realizing that the only person you really have control over is yourself." – Deborah Reber, Chicken Soup for the Teenage Soul
When we allow experiences or people from our past to hold us back, this can hinder our ability to move forward in life, find happiness or achieve our goals and dreams. Working like a slow acting poison in our lives, these toxic feelings can negatively influence every area of our lives.
Focusing our lives solely on the past denies us the joy, happiness, and fulfillment that comes from the present. Only by letting these memories go and practicing mindfulness, can we begin to rediscover our lives and all that they have to offer. This will empower us to enjoy new experiences, discover meaningful relationships and take important steps towards better understanding our true selves.
There is no one secret to the art of letting go. While it is an incredibly simple practice, in theory, it is far harder to put it to work in our lives. Ask Elsa! The techniques that you will need to use will depend on a number of different factors including what you are needing to let go of, your current lifestyle, and your personality. This is going to be uncomfortable, and it may even be painful, but if you stick to your conviction, releasing this negativity from your life, you will be better off in the long run!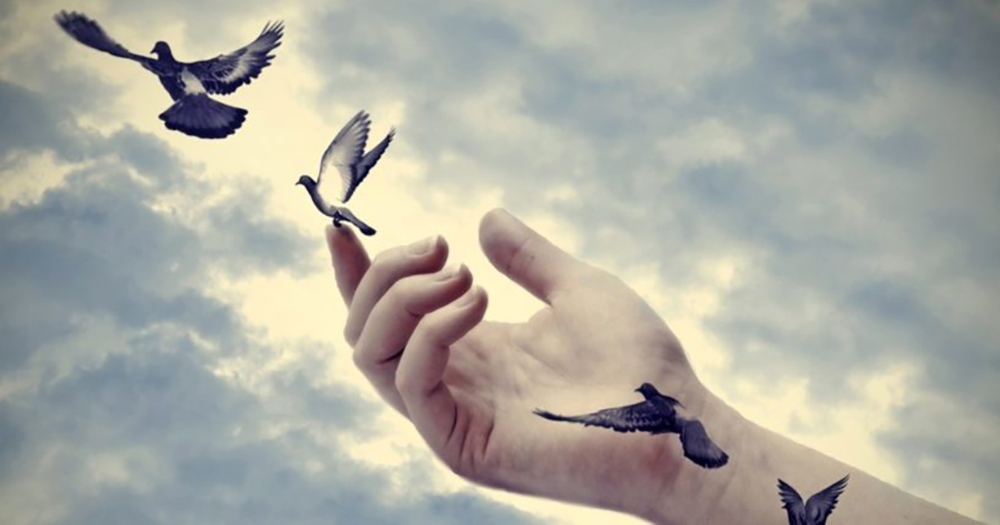 Need some help getting started? Discover the secret to letting go in one simple statement according to your zodiac sign:
Aries (March 21 – April 19)
Slowly ease into the idea, and then let it go all at once.
Taurus (April 20 – May 20)
Don't shy away from the emotions, allowing yourself to shed tears as you stubbornly say goodbye.
Gemini (May 21 – June 20)
Allow yourself to simply walk away, heading in the opposite direction.
Cancer (June 21 – July 22)
As you leave these negative experiences behind you, allow yourself one last look in the rear-view mirror before letting it go entirely.
Leo (July 23 – August 22)
Allow yourself to slowly, but gradually, release the grip that you have on these toxic emotions.
Virgo (August 23 – September 22)
Don't overthink your decision, follow your heart and throw caution to the wind.
Libra (September 23 – October 22)
Rather than focusing on the feelings you are letting go of, focus on the positives of where you are going.
Scorpio (October 23 – November 21)
Use this opportunity to discover a stronger and smarter version of yourself, growing through the experience.
Sagittarius (November 22 – December 21)
Focus your eyes on the future before you rather than dwelling on pain from your past.
Capricorn (December 22 – January 19)
Embrace your emotions throughout the process, singing, dancing and enjoying your newfound freedom.
Aquarius (January 20 – February 18)
Take the time to acknowledge that the pain these memories bring you aren't worth holding on any longer.
Pisces (February 19 – March 20)
Recognizing that your 'happily-ever-after' is still awaiting you, focus on what's to come instead of what you're leaving behind.