Travel to Europe has long been seen as a luxury vacation, hitting hot spots that many Americans only have the pleasure of witnessing on television or the movies. With exchange rates working against many of us, this was an item on the bucket list that we could only hope to accomplish 'some day'.
With changes in the exchange rate, this dream is no longer out of your reach! Furthermore, Wanderu, a site specifically designed to help you find the bus and train travel that you need, is now working their magic with European bus lines. This exciting development means you can now hit each of these 15 European capital cities for $500! That's right, only $500 for a trip you will never forget!
Warning: Similar to airfares, bus fares can change rapidly and without warning. The prices quoted here are on the lower end of the available spectrum. If you choose to travel during peak times, or are insistent on booking without layovers, your prices may be significantly higher. Book your trip 30 days in advance for cheaper rates.
#1 – London, UK to Brussels, Belgium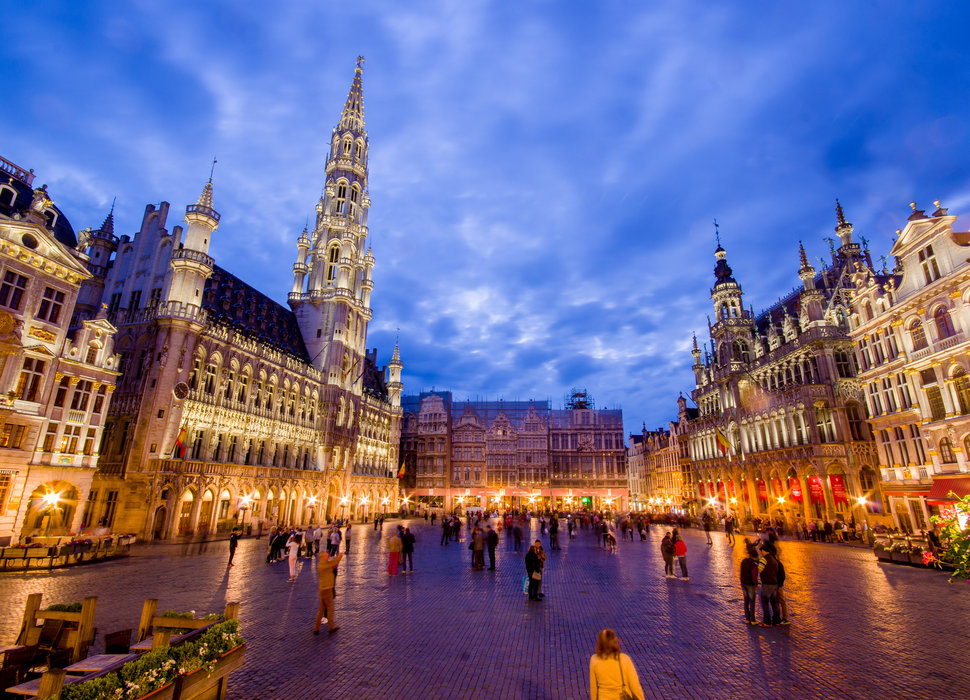 Cost: $20-$35
Begin your adventure at London's Victoria Coach Station. Enjoy some of the world's greatest beer and take in the sites. Visit the Grand Place, the historical central square with its bars and coffee shops, all tucked away in beautiful Gothic and Baroque buildings. Indulge yourself with waffles and fries from one of the traditional street carts, and finish off with dessert from any of a large number of chocolatiers. When you are ready to settle in for the night, Airbnb will provide you with a list of great, and cost effective, options.
#2 – Brussels, Belgium to Luxembourg City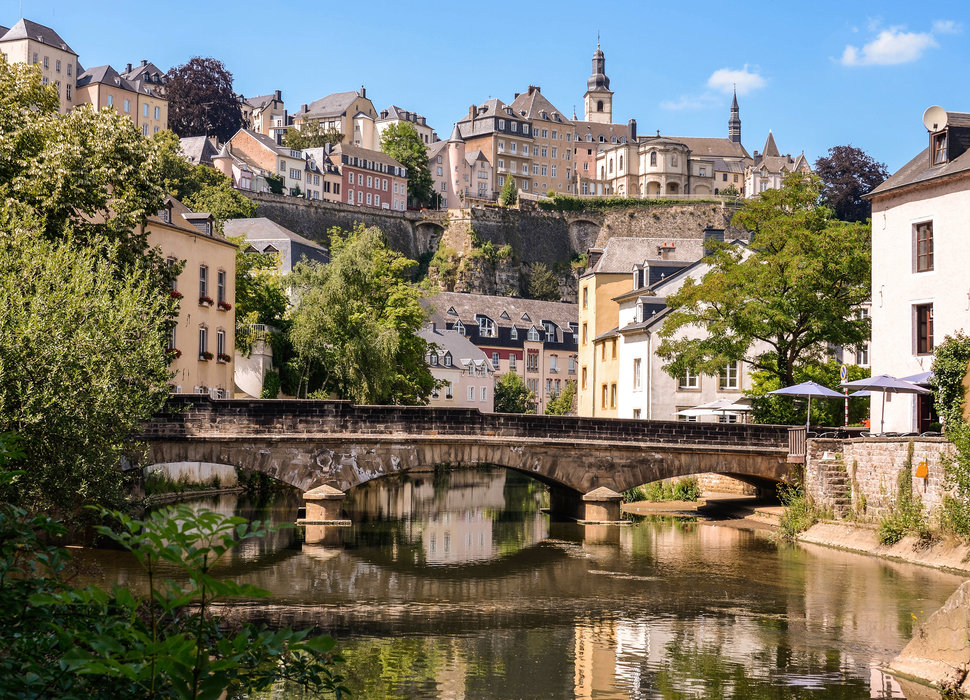 Cost: $28-$30
This leg includes a three-hour layover along the river, in the city of Bonn.
With many historic and politico-geek sites to visit, along with the sites and sounds of the medieval old town, Luxembourg has something for everyone. Explore the 10.5 miles of underground caves, originally used for both transportation and defense of the city's main castle. Take in the beauty of the Rhine, and visit the original home of Beethoven. One of the unofficial "capitals" of the EU, Luxembourg is still not a large tourist destination, allowing you to enjoy the 'real experience.'
#3 – Luxembourg City to Amsterdam, Netherlands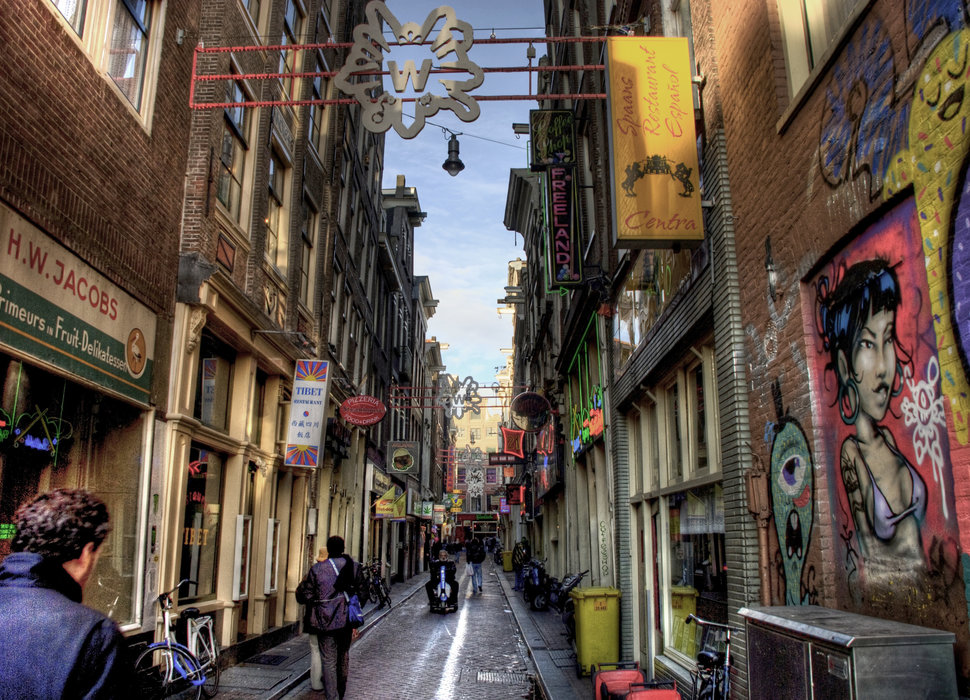 Cost: $24-$40
Amsterdam is one of the world's most cycle-friendly cities, and joining the 800,000 bicyclists will prove to be a perfect way to explore the shopping districts, neighborhoods and canals. There are a number of different ways to spend your time and explore the city without having to spend a penny, including the art galleries on Nieuwe Spiegelstraat, attending an outdoor film festival, people-watching in the red light district and taking in the beauty of the city's hidden gardens. Don't forget to grab a beer from the award-winning Brouwrij't IJ brewery.
#4 – Amsterdam, Netherlands to Copenhagen, Denmark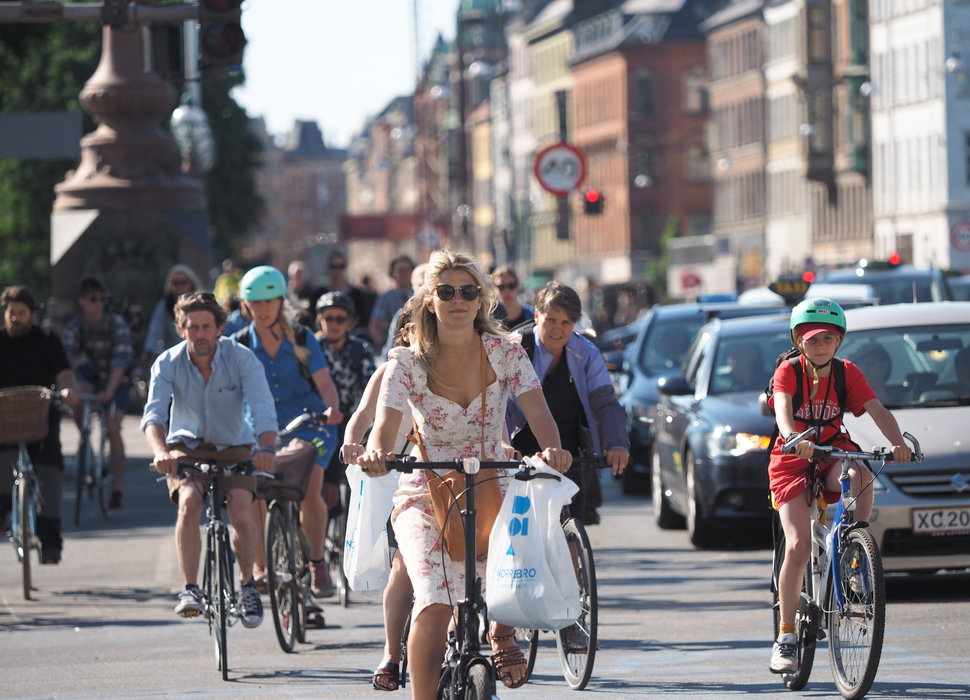 Cost: $49-$53
This leg of your trip is going to require a 45-minute ferry ride across the Fehmarnbelt from Germany into Denmark. Spend the day at Tivoli Gardens, an old-fashioned amusement park including merry-go-rounds, roller coasters and beautiful landscaped gardens. If you book in advance, you can bunk up at the Urban House, the city's hippest hostel complete with its own tattoo parlor. With cozy bars and restaurants abound, Copenhagen's waterfront entertainment district will offer you plenty of options to explore.
#5 – Copenhagen, Denmark to Berlin, Germany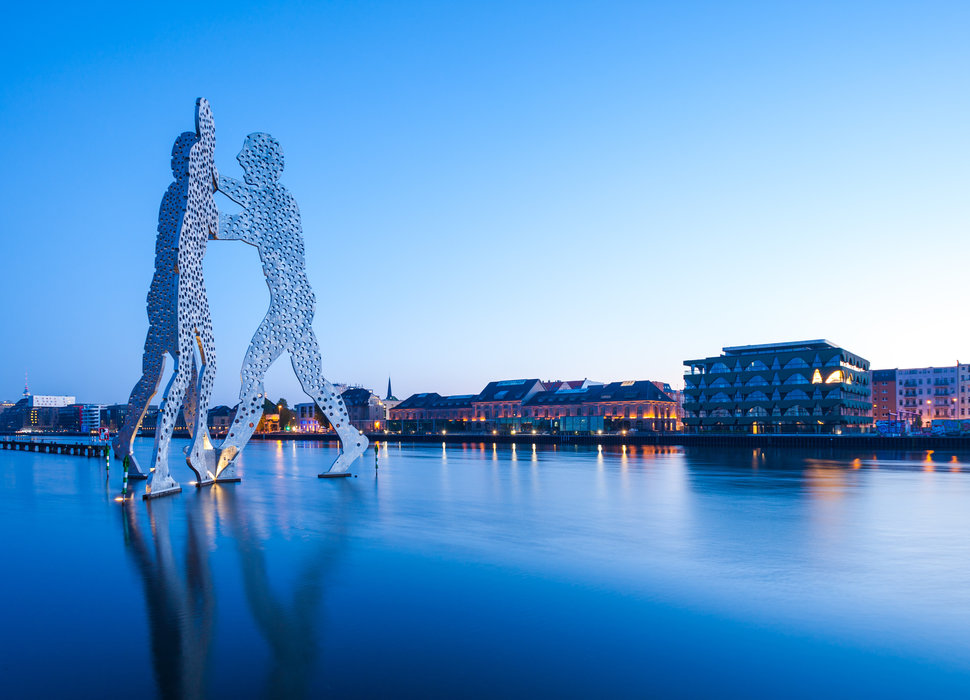 Cost: $20-$35
For this leg of your adventure, you have two options you can choose from: a 1 hour, 45-minute ride on the Gedser-Rostock ferry across the Baltic Sea, or the longer trip with a stop in Hamburg. The perfect destination for a traveler on a budget, Berlin is flush with cheap beer, free street air, legendary nightlife, beautiful parks and cheap Airbnbs. If you are a fan of architecture, you will love the vast collection of Gothic, Baroque, Roman and Communist-era buildings.
#6 – Berlin, Germany to Warsaw, Poland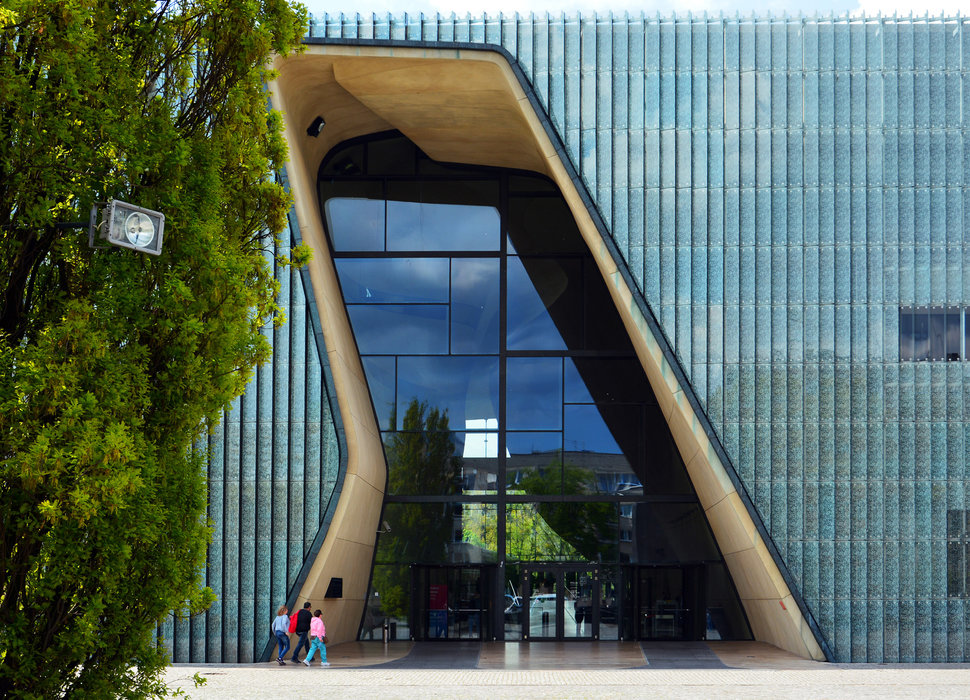 Cost: $20-$23
The next leg of the journey will take you to Warsaw, a beautiful city that doesn't receive nearly as much credit as it deserves! The good news is that this means you will not be battling a swarm of tourists to enjoy the sites. Warsaw is amazingly affordable! You are even able to enjoy a six-course meal for only $70. The picturesque cobblestone streets through Market Square and Castle Square will lead you through a city that has been beautifully rebuilt since its World War II occupation.
#7 – Warsaw, Poland to Prague, Czech Republic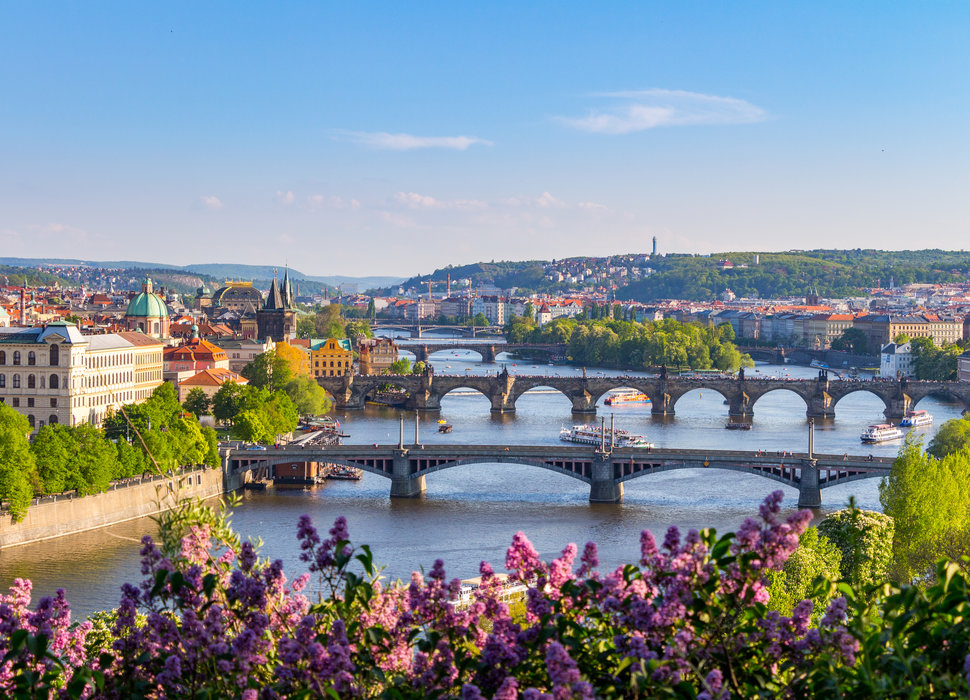 Cost: $30-$38
Between the Prague Castle and the stunning architecture for Europe's "City of Spires", you will easily be able to occupy a day or two! With a great nightlife, including the nuclear-bunker-turned-nightclub at Bunkr Parukarka, your nights will be equally well spent. Are you more of a 'dive bar' person? Check out Zizkov, where there are 300 bars all packed into 2 square miles! Don't miss your chance to walk across the 15th-century Charles Bridge, especially during sunrise.
#8 – Prague, Czech Republic to Vienna, Austria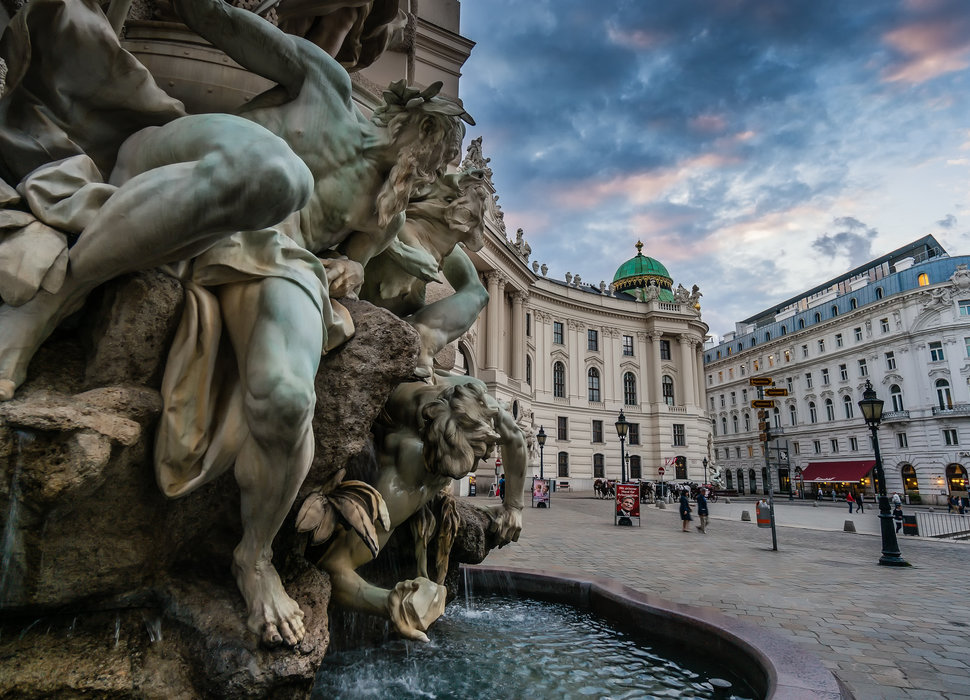 Cost: $16-$22
While Vienna is a more expensive city compared to many on this list, you can still enjoy it without dropping a ton of cash. Don't forget to visit the Secession Building, an example of Vienna's turn-of-the-century art nouveau movement, or the quirky colorful style of the Hundertwasser House. Schonbrunn Palace, an old hunting lodge, includes stunning gardens that are on part with those found at Versailles, and houses the oldest zoo in the world at Tiergarten.
#9 – Vienna, Austria to Bratislava, Slovakia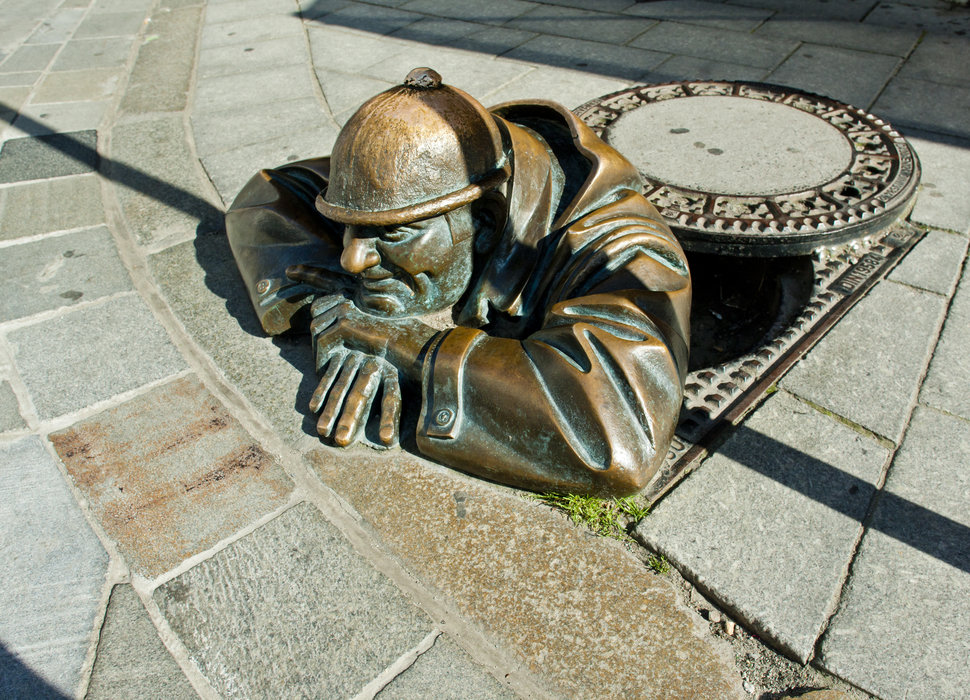 Cost: $5-$7
It will only take you a few minutes to walk to the city center, where you will find some of Europe's best kept secrets when it comes to food selections. Spend some time walking along the Danube River into the historic old town center, and browse the shops at Eurovea. Make sure that you visit the Bratislava Castle, standing tall over the city.
#10 – Bratislava, Slovakia to Budapest, Hungary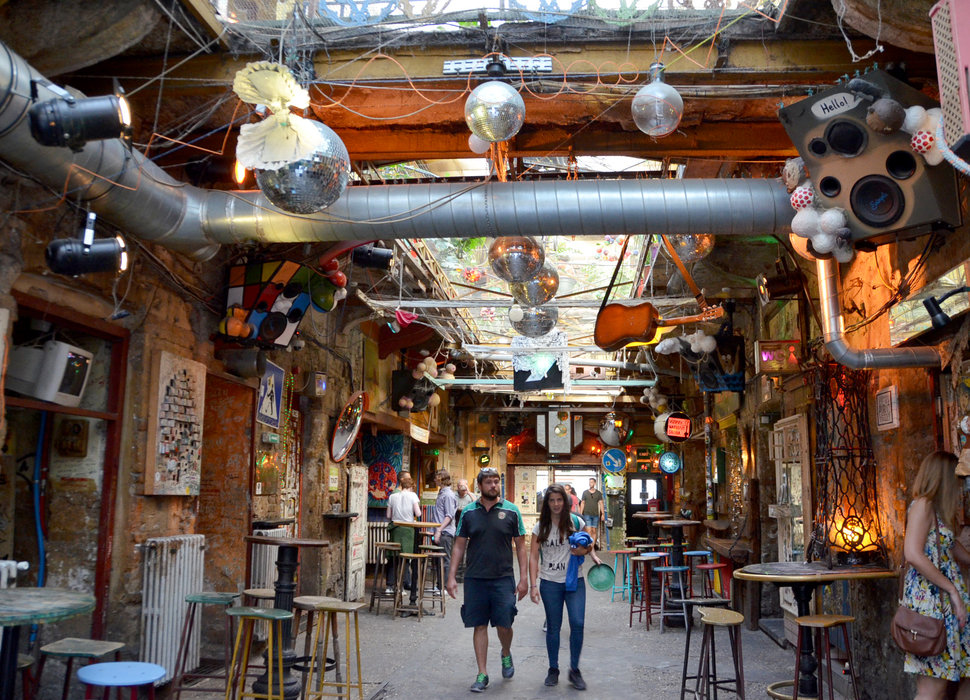 Cost: $13-$28
This city has an old-school feel, full of welcoming locals and surprisingly cheap Airbnbs. Spend some time relaxing in one of the city's natural thermal hot baths. Dating back 400-500 years, day pass entrances start at approximately $15. Make the relatively easy 30-minute climb up to Gellert Hill for a breathtaking panoramic view of the city. In the evening, relax with a drink at Szimpla Kert, one of Budapest's famous ruin bars. This former factory contains fun themed rooms where old junk like car hoods and bathtubs have been re-purposed as bar stools.
#11 – Budapest, Hungary to Zagreb, Croatia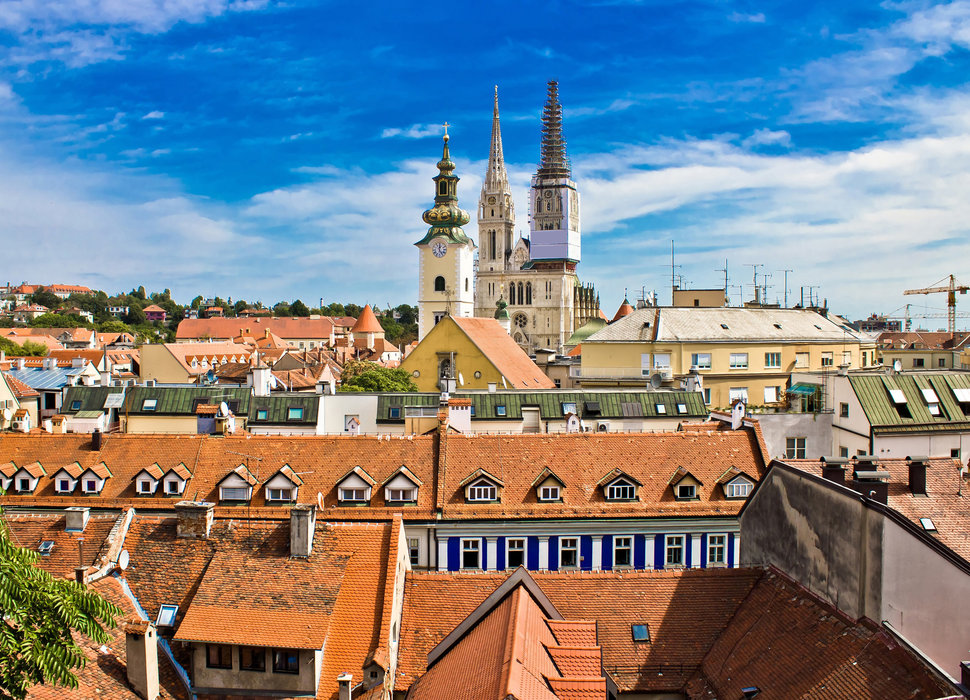 Cost: $20-$26
The city of Zagreb is a quirky mixture of different styles, with wine bars, jazz clubs, counterculture bookstores, specialty shops, art galleries and chic bistros. A stroll down Marticeva St will reveal these and more. Don't miss out on the Museum of Broken Relationships, one of several offbeat museums. Lastly, the historic cathedrals are definitely worth your time to explore!
#12 – Zagreb, Croatia to Rome, Italy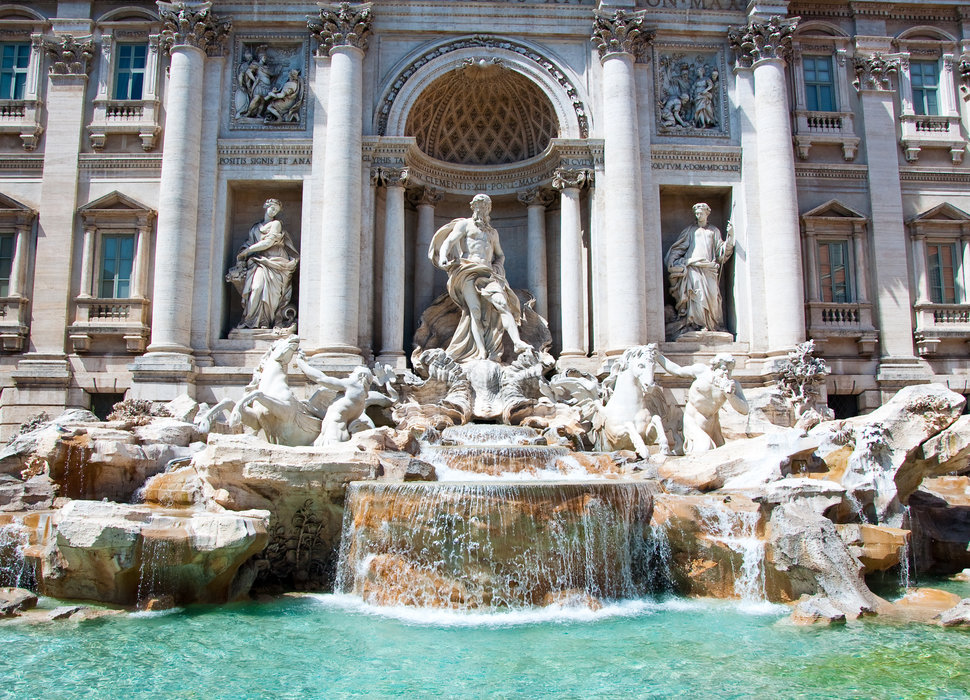 Cost: $50-$65
Rome may just be the one city in the world that you will never be able to finish exploring, so you need to make the most of your time! Walking the streets of Rome will present you with a never-ending list of piazzas, fountains, and markets, all of which are free to browse. While the Colosseum can be viewed from a distance, avoiding the line, it is worth braving the tourist crowd to throw your coin in the Trevi Fountain!
#13 – Rome, Italy to Bern, Switzerland
Cost: $59-$60
With the Alps as a backdrop, this Swiss capital will leave your speechless. If the weather co-operates, you can spend your day wandering the banks of the Aare and visiting Bear Park, where you can watch the city's bears playing in the grass, hiding in their caves or bathing in the river. If the weather is less than ideal, you can visit several museums including a communication museum, the Einstein museum and two major art museums.
#14 – Bern, Switzerland to Paris, France
Cost: $37-$46
While the Latin Quarter is a bit touristy, it is packed with bakeries offering you some of the most delicious basked goods you will ever taste in your life. Paris should contain its own bucket list full of various culinary experiences, as there are delicacies everywhere you turn. Take the Metro to the Eiffel Tower (you can't visit Paris and miss it, after all) and then walk back along the Seine River, stopping to take in the Cathedral of Notre-Dame.
#15 – Paris, France to London, UK
Cost: $27-$32
You have now reached the final leg of your grand European adventure. A great way to experience this historic city is to jump onto a double-decker bus tour. Witness the changing of the guard at Buckingham Palace, snap candid photos of Big Ben and stroll although through Piccadilly Circus. If you find you are finishing your trip with cash to spare, celebrate with a pint!