We live in an age of innovation and discovery, with the advancement of technology bringing us new inventions to improve our daily lives. Vehicles are faster and more efficient, computers are more powerful than ever before, and our home entertainment experience has dramatically changed with the introduction of live streaming, smart televisions and improve surround sound systems.
One area that has continuously been changing and developing, especially here in the United States, is that of parenting. Today's parents have safer car seats, improved baby monitors, a broad range of healthy, nutrition-packed food options and more elaborate toys than ever before.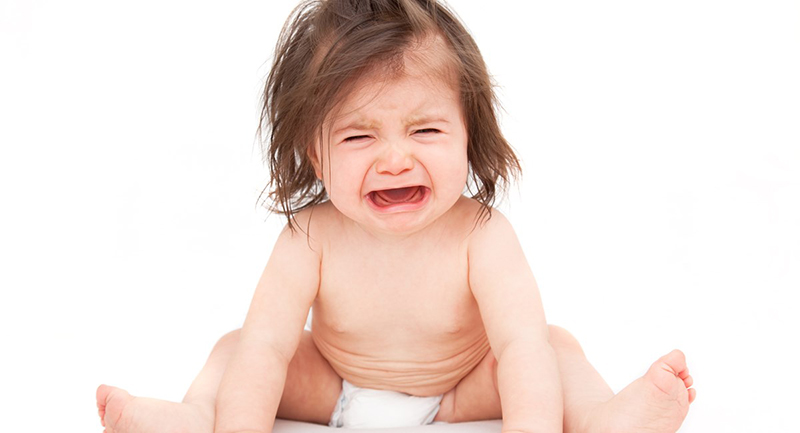 As we learn more about child development and health the 'rules' of parenting continue to change. Consider some of the things that we were allowed to do as children – riding in the back of a pickup truck, playing outside unsupervised, climbing on 'unsafe' climbing equipment and just 'being kids.'
Today's American parents are met with an incredible list of rules, and often feel judged for not quite meeting the mark. Don't feed your child 100% organic? How dare you! Don't even get me started on the breastfeeding in public debate, shaming mothers for providing their infants with food and nourishment outside of the safety of their own homes… As a society we expect perfect parents, raising perfectly behaved children that act more like tiny adults in public than the children that they truly are.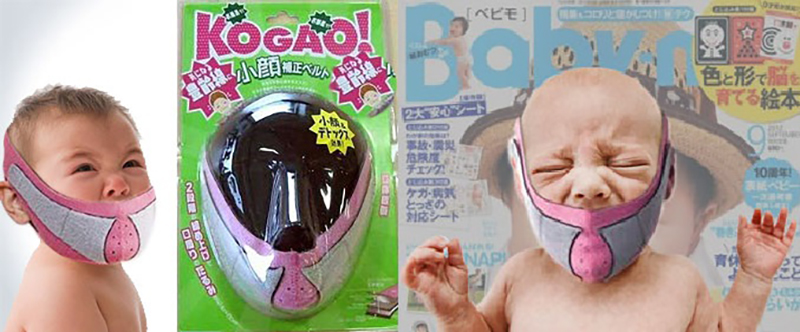 A new invention out of Japan raises the question, how far is too far when it comes to the use of technology and innovation in parenting? At what point do we need to accept that kids are kids, and certain behaviors are going to be expected? The invention is called the Baby Muzzle, a mouthpiece designed to fit infants and toddlers age 0 to 3, working to mute the screams, cries and loud noises that are associated with children of this age.
The device uses a breathable fabric which reaches around behind the child's head, fastening with Velcro, holding a mouth cup in place. Using the same technology applied to high-end, noise-cancelling headphones, it blocks the high and low-frequency sound waves, however, some noise will still escape in the area of the device designed to allow air intake. This noise, the manufacturer assures, will be no comparison to the usual sounds that come from a toddler or infant, disturbing your meals, irritating you on road trips or causing your flight to be completely unbearable. Instead, it will be at a decibel level equal to 'the hum of an airplane in flight.' The small amount of noise allowed to escape serves an important purpose, allowing the child to still communicate to his/her parents when something is wrong.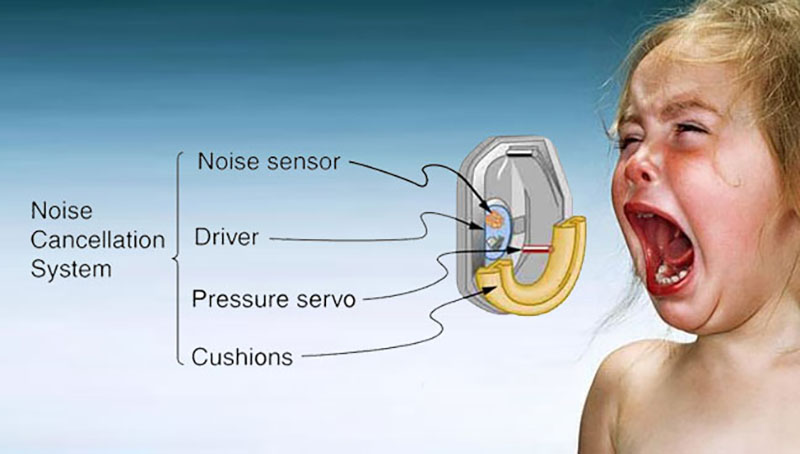 Is this new invention an incredible step forward in innovative parenting, solving an age-old problem, or is this a sign of an even bigger concern – the direction that society has taken in the modern age?
Image via Imgur