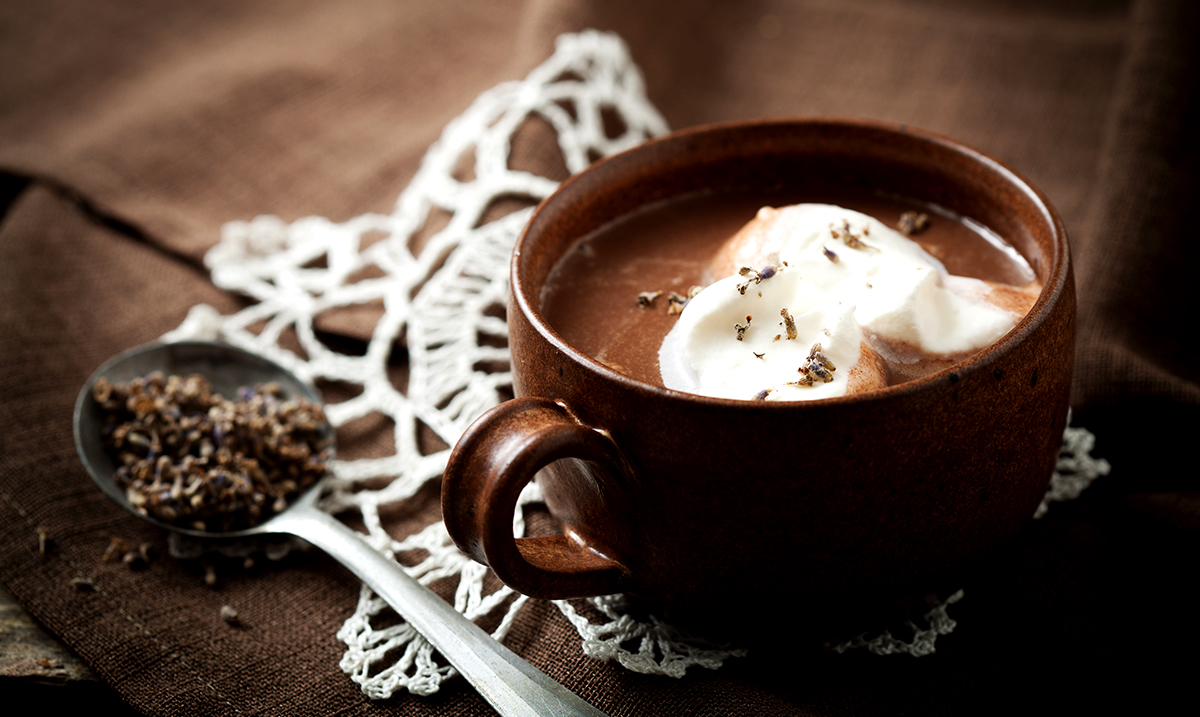 We live in an incredibly high-stress, high-demand world, which can take its toll on our overall mental and emotional health. While there is no guaranteed way to completely avoid stress, there are things you can do to help calm your mind and find peace – including enjoying this amazing hot chocolate!
It wasn't that long ago that the idea of CBD products were completely unknown and unheard of, however, today it is estimated that the market will reach $22 billion by 2022. What changed? For a long time, people were simply ill-informed, equating CBD products as being the exact same as picking up marijuana on the street, and for that reason, seeing the potential risks and downfalls of introducing a 'street drug' to our society openly rather than opening their minds to the incredible benefits.
CBD is one of the 100+ chemical compounds found in the cannabis plants, better known as cannabinoids. Unlike consuming or smoking marijuana as you would receive it on the street, CBD products are a refined product, without another key cannabinoid – THC. This is the chemical responsible for the intoxicating, number, snack craving, giggle-inducing reaction. For this reason, those who use CBD products are able to enjoy all of the benefits that it offers without an accompanying 'high'.
Why are supporters of CBD so excited to see the products gaining traction? They are aware of the incredible benefits these products have to offer including anti-seizure properties, pain relief, reducing diabetes, combating anxiety and more.
One great benefit for many in today's society is its ability to calm the mind and help us to re-center ourselves, making it an effective tool in the management of stress. With approximately 77% of the American population reporting that they experience physical symptoms as a result of stress, this is a wide-spread problem. If you personally are not working to manage stress in your own life, someone close to you is currently experiencing this struggle. Wouldn't it be amazing to know of an all-natural solution to manage your stress and find peace in your life?
Be cautious, however. While CBD is widely available across the country, the law is incredibly vague and difficult to understand. For this reason, it is not actually legal in all 50 states, and failure to do your research could land you in some legal hot water. If you are in an area where these products are legally accepted, however, here's a great solution to your stress!
Try this CBD-Infused Lavender Hot Chocolate
You will need:
– 1 Cup of Unsweetened Plant-Based Milk (eg. Almond, hemp, coconut)
– 1 Tablespoon Dried Culinary Lavender
– 2 Tablespoons Unsweetened Cocoa Powder
– 2 Tablespoons Maple Syrup
– 1 Teaspoon Vanilla Extract
– 1 Dropperful Neutral-Flavored CBD Oil
– A Pinch of Sea Salt
Directions:
#1. In a small pot, brink milk to boil. Add lavender and cover.
#2. Allow the lavender milk to steep for a total of 10 minutes.
#3. Pour the mixture through a tea strainer or fine-mesh strainer, removing the lavender and reserving the infused milk.
#4. Blend with cocoa powder, maple syrup, vanilla, sea salt, and CBD oil.
#5. Serve immediately.