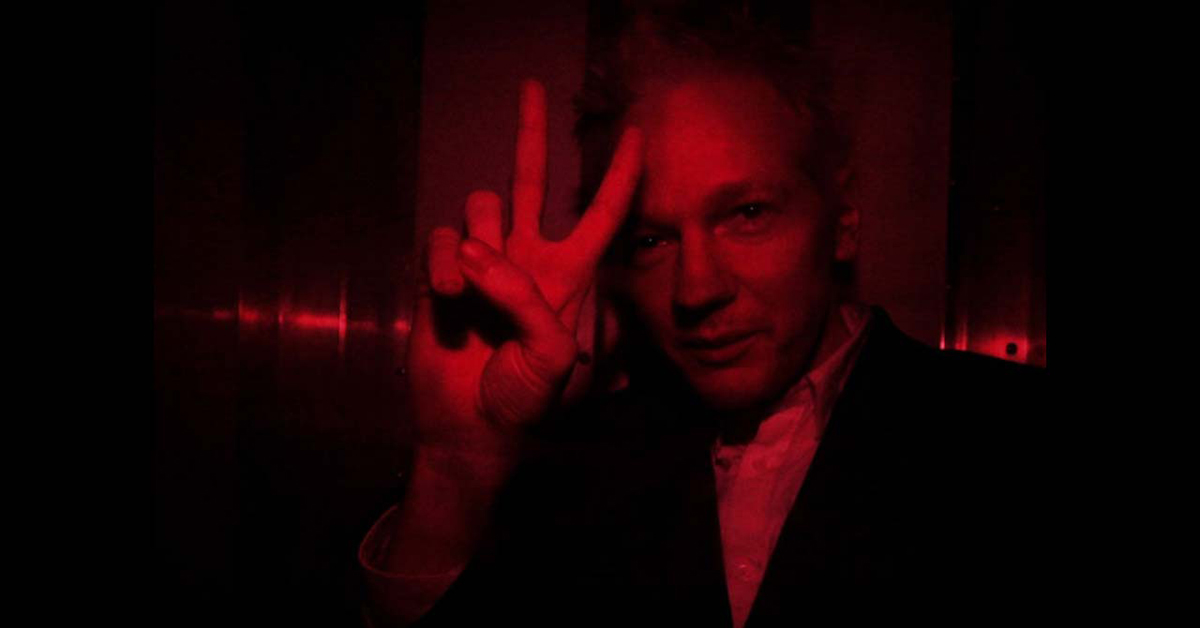 As we reported earlier this week, something is going on with Wikileaks founder Julian Assange. Wikileaks official Twitter claimed later Saturday night that Assange's internet access had been cut off by a state actor, and since then the internet has been abuzz with Rumors.
Some people say that he is dead, because of a string of coded messages that were put out on Twitter. But now news is floating around that Assange could have been extradited to the United States.
Rumors are floating around that Julian Assange has been captured and sent on a rendition flight to Charlotte, North Carolina aboard a the United States military plane known as the Guantanamo Bay Express.
People were already on edge because U.S. Secretary of State John Kerry was in the UK at the time, and the cryptic Twitter messages.
A man among his vast set of supporters, set up a Periscope live stream to broadcast from outside the embassy. The live stream was viewed by thousands of supporters around the world concerned for Assange's safety in the light of longstanding threats on his life from members of the U.S. government.
However, the Periscope live stream was suddenly cut off without warning, and rumors began to spread  that an "unnamed crew" entered the embassy during the outage.
The people began to claim that a U.S. Gulfstream jet, claimed t be N379P, had taken off from a military base outside London shortly after the outage in the Ecuadorian embassy.
Although the Wikileaks Twitter account has continued to leak emails since these events, Assange has not verified that he is alive and well, at least safe and well.
The huge lengths that the United States government has gone to in attempting to silence Julian Assange means they are afraid of the people knowing the truth.