We have come to rely on the U.S. Food and Drug Administration (FDA) to regulate the quality of the food that we consume, trusting that they will hold producers and manufacturers accountable.
This includes the ingredients that are included in the products available to us, the way they are manufactured and any potential contaminants or health risks that they may possess. When this fails, we find ourselves feeling cheated, no longer able to trust the very system that has been put in place to protect us.
What would you say if you found out that this same government agency had a different set of rules for one member of your family, more lenient rules? Would you still trust them to keep your family safe?
The rules and regulations pertaining to the regulation of pet foods differ greatly from that of our own. This should come as no surprise to those that have followed the growing number of pet food recalls and safety concerns that have pet owners worried about what brands to touch and how to keep their pets safe. From the risk of E.coli or salmonella contamination, right down to the presence of pentobarbital, a commonly used euthanasia drug, each recall is shocking and highly disturbing. After all, if these are the risks that are coming to light, what more is happening unknown behind the scenes? What are we really feeding our pets?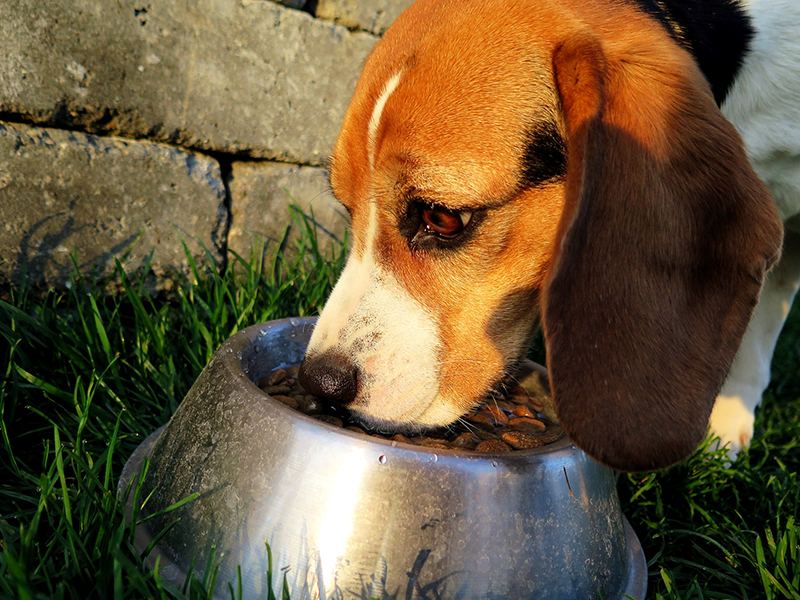 Susan Thixton, a pet food safety advocate with the website TurthaboutPetfood.com decided to reach out to the FDA with her list of questions regarding the safety and regulation of pet food, and the response she received included a startling revelation:
"The Federal Food, Drug, and Cosmetic Act (FFDCA) requires that all animal foods, like human foods, be safe to eat, produced under sanitary conditions, contain no harmful substances, and be truthfully labeled. Processed pet food, including pet food consisting of material from diseased animals or animals which have died otherwise than by slaughter, goes through a kill step, such as heat processing, which is designed to kill harmful bacteria.
In addition, canned pet foods must be processed in conformance with the low acid canned food (LACF) regulations to ensure the pet food is free of viable microorganisms. Before processing, these commodities may be considered in violation of 402(a)(5), however, when properly processed in accordance with these regulations, CVM considers canned pet foods, otherwise not in violation of the statute of regulations, to be safe and suitable for consumption by pets regardless of the origin of the animal tissues used. CVM considers the retorting temperatures involved in the canning process adequate to destroy pathogenic organisms. LACF regulations define the process as adequate under the conditions of manufacture for a given product to achieve commercial sterility, either by 1) the application of heat which renders the food free of microorganisms capable of reproducing in the food under normal nonrefrigerated conditions of storage and distribution and free of viable microorganisms (including spores) of public health significance, or by 2) the control of water activity and the application of heat which renders the food free of microorganisms capable of reproducing in the food under normal nonrefrigerated conditions of storage and distribution.
The Center will consider regulatory action based on low acid canned food violations alone where the report indicates a probable hazard to pets. CVM will also consider regulatory action against canned pet food on the basis of use of decomposed animal tissues or use of tissues containing violative drug residues."
The alarming part of this statement? The FDA admits to the use of diseased animals in pet food. In fact, they not only admit to this use, they try to justify their actions by stating that it is ok to feed our pets food made from diseased animal carcasses so long as they heat the ingredients up to destroy microorganisms. Imagine if someone gave you the same line relating to your own food, would you agree the 'kill step' is sufficient?
Furthermore, they mention the potential use of decomposed animal tissues, stating they will 'consider' taking regulatory action. The question, however, is what would it take for the FDA to take action? Is there a timeline that they aren't allowed to pass, and if so, how long? 3 days? 1 week?
What can you do to try to keep your pets safe? One option is to avoid the commercial pet food altogether. There are a number of different great pet food recipes out there that take into consideration the dietary and nutritional needs of your furry friends. By choosing this route, you can ensure that you are using only human-grade food ingredients. If you are going to continue purchasing a commercial grade food, educate yourself on the risks of pet foods and the various ingredients to avoid, including, but not limited to, chicken by-products, chicken by-product meal, meat meal, beef meal, lamb meal, venison meal, turkey by-products, turkey by-product meal, meat and bone meal, animal fat and animal digest. Each of these products does not carry the requirement of being sourced from a slaughtered animal, meaning that their origin is unknown.
As a pet owner, it is your job to keep your furry family members safe. Unfortunately, we can't rely on the pet food industry to keep our pets safe, so we need to take the necessary steps to do so ourselves.
Image via Dr. Judy King