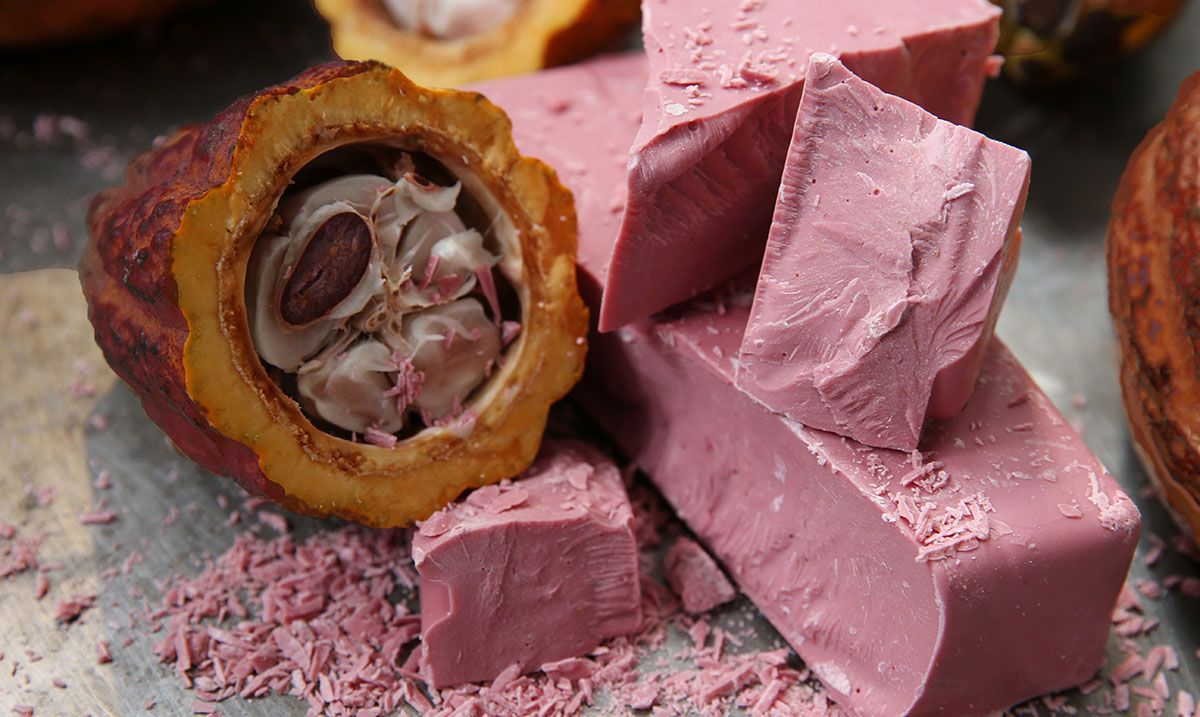 It is believed that white chocolate was first invented in Switzerland in the 1930's. While some don't believe that it is real chocolate, as it doesn't contain the cocoa beans, Americans have embraced this third type of chocolate with all of its uses.
Since this time, we have seen many different variations of our favorite chocolates with the addition of nuts, caramels, fruit and so much more, however, everything came back to the same three basic types of chocolate: dark, milk and white.
Now, 80 years later, Switzerland has done it again, unveiling a brand-new type of chocolate – Ruby Chocolate!
Chocolatier Barry Callebaut explained that the new chocolate is the result of several years of research and testing, looking for a solution to the shift in the declining chocolate market. The recent shift towards healthier living has hit the industry hard, however, the chocolatiers believe that ruby chocolate answers the desire for new, healthy options. Made from the Ruby cocoa bean, the product doesn't contain any flavoring or coloring. Its distinct pink coloring and 'fresh berry-fruitiness' are all natural!
Furthermore, the company's chief innovation and quality officer, Peter Boone, says that the chocolate appeals to the ever-growing niche of luxury products. The naturally smooth, berry flavor of the bean creates a chocolate that isn't bitter, milky or sweet. It is definitely its own, unique taste experience.  Revealed at an exclusive launch event in Shanghai, China on September 5th, the chocolate has already been tested by a number of global research agencies in the UK, US, China, and Japan.
Boone stated, "Barry Callebaut has established itself as a pioneer and innovator in chocolate and cocoa, globally. Consumer research in very different markets confirms that Ruby chocolate not only satisfies a new consumer need found among Millennials – Hedonistic Indulgence – but also high purchase intent at different price points. We're looking forward to working with our partners on introducing this innovative breakthrough to the market and making the new Ruby chocolate category available to chocolate manufacturers and consumer around the world as the fourth reference next to Dark, Milk and White chocolate."