With the coming of spring, we often look forward to a calmer, positive and easy-going way of life. Images flowers blossoming all around you and birds singing in the trees will bring a smile to even the most pessimistic face as we look forward to the warmer, more welcoming weather.
Unfortunately, as I'm sure you have noticed by this time, 2018 has a different plan in mind. Here we are, a week into April, and I can't help but notice the fact that there is still snow falling outside of my office window.
Astrologists warn that the weather isn't the only uncertainty we are going to experience heading into April 2018. In fact, the shift of the planets during this month, including 4 different retrograde planets, is going to be one of confusion, contradiction, and mixed messages. The influence of these planetary shifts will be so strong that avoiding them will be impossible, however, with the right information we can prepare ourselves to best deal with this challenging time.
On March 22, Mercury moved into retrograde in the sign of Aries. This will continue until April 15th, influencing the first half of the month. The planet Mercury is associated with communication, and when it is in retrograde it brings mixed messages and muddled communication. If you can avoid it, you would be best served avoiding any major presentations, written agreements, term papers or exams. Unfortunately, for many University and College students, this just isn't going to work out in your favor. Try to take time to read over your answers for clarity and take steps to prepare even more than you feel you will need to.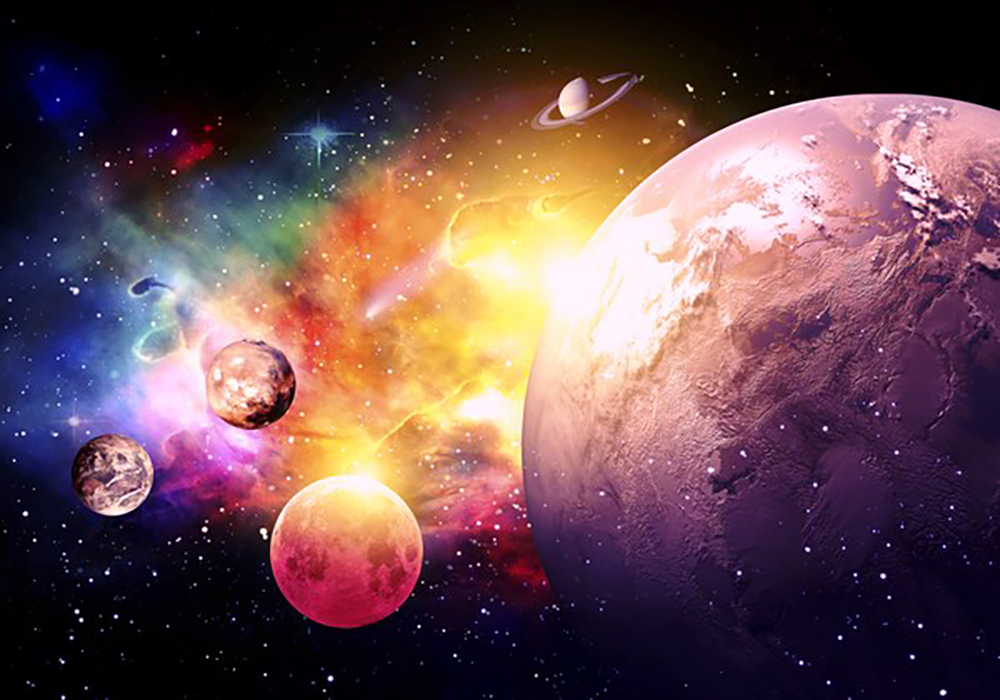 Mercury retrograde has also been found to influence electronics. During this time devices often malfunction, act up or fail entirely. You may notice that the battery life on your phone is tanking faster than ever before, your phone is suddenly dropping calls, text messages aren't sending, or it is failing to connect with the network. You will see similar problems with televisions, computers, fax machines, photocopiers and other electronics. This is not a good time to buy anything of value, as you are likely to encounter complications with your purchase.
The month of April 2018 will also start with Jupiter in retrograde, a shift that occurred on March 8th and will continue until July 10th. The influence of Jupiter retrograde will impact our lives by bringing forward our shadow self, revealing the darker side of the human condition. This is going to highlight areas in our personalities that require our attention. While this is certainly a time of growth and development, the process will be intense and, at times, painful. Be prepared to reassess your morals, values, and beliefs as each is called into question.
Adding to the confusion, Saturn will go retrograde starting on April 17. Saturn is said to rule over karma, discipline, and responsibility, driving us to work hard and play by a specific set of rules and guidelines. During Saturn retrograde, the rules as you know them will all be turned upside down. What once made sense, is no longer as cut and dry as you have previously believed. Furthermore, you will find your work ethic and drive being called into question. For those that are task oriented, this can be difficult to face as it may highlight areas where you fail to be as productive as you could be.
The biggest struggle that one will face during Saturn retrograde is the inability to identify our own limitations. As such, we may find ourselves committing to tasks and projects that we are unable to complete. On top of this, we will likely fill our plates to the point of overflowing, trying to prove that we can handle everything. While you may find your limitations difficult to see, setting rules and sticking to them in regard to how much you will agree to take on may be the difference in your overall sanity during this time.
Finally, on April 22 Pluto will go retrograde. The 'Planet of Power,' Pluto rules over transformation, regeneration, and rebirth. Pluto retrograde will draw our attention to the things that we currently hold onto in our lives that are old, outdated, or obsolete. Draining our time, energy and emotions, these negative influences in our life have been holding us back. While discovering them certainly won't be easy, if you stick through this challenging, difficult and deeply personal time then you will benefit from it in the long run.
Feature Image Source: Astrology Zone