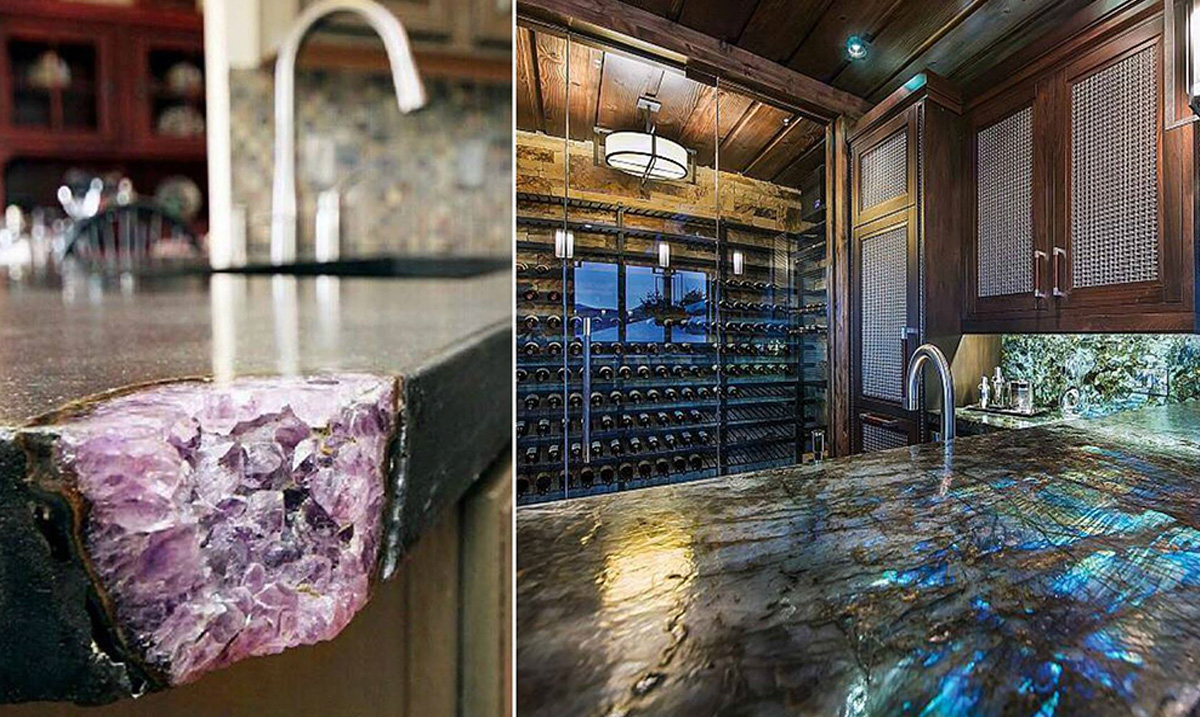 People are getting more creative than ever when it comes to designing homes! As people are discovering the healing properties of crystals, others are installing them as countertops!
Granite and marble are so last season since these new gemstone countertops have made an appearance! These countertops are made entirely of gemstones and they not only give your kitchen a revitalized and natural look, they're cleansing your chicken breast and vegetables of negative energy! Some of the most popular crystals and gemstones for healing are now being transformed into marvelous countertops. While definitely above my price range, they're definitely a component of my future dream house!
One of the most prestigious countertop producers, Majestic Gemstones has revolutionized the countertop industry by incorporating these incredibly healing crystals and gemstones into thick slab countertops. Some of their most popular creations include amethyst crystals, petrified woods, labradorite, and white quartz!
Amethyst is a world renowned crystal for energetic healing. It increases courage, intuition, and creativity all while balancing the energetic meridian points in our body. Amethyst can cleanse us of negative energy and impurities and promote a pure lifestyle. It's purple hue gives a calming and soothing influence and is the perfect splash of color for a modern art-deco style kitchen emporium!
Other crystals killing the counter top game are white quartz and petrified wood. White quartz can be an emotional healer and boost self esteem. It's creamy white color is very calming and it can even contribute to the awakening of your third eye chakra! How awesome would it be to practice your mindfulness and spirituality while preparing dinner!? Pretty awesome. Check out some of Majestic Gemstones creations below!
White Quartz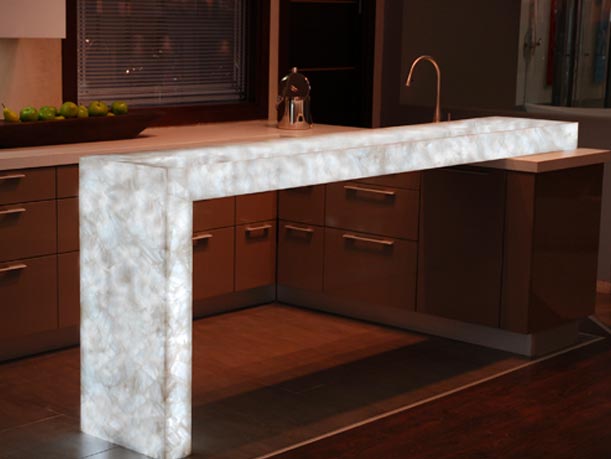 Petrified Wood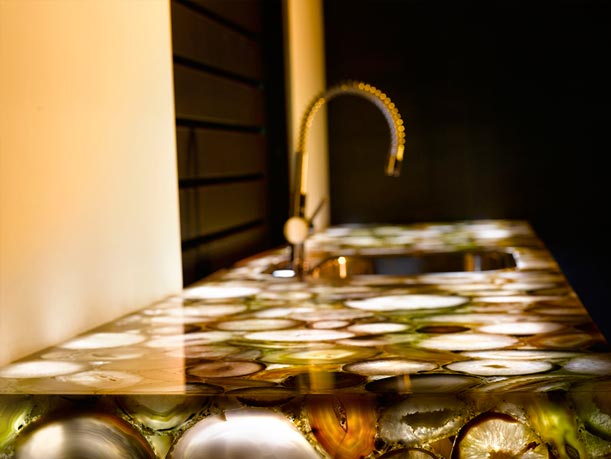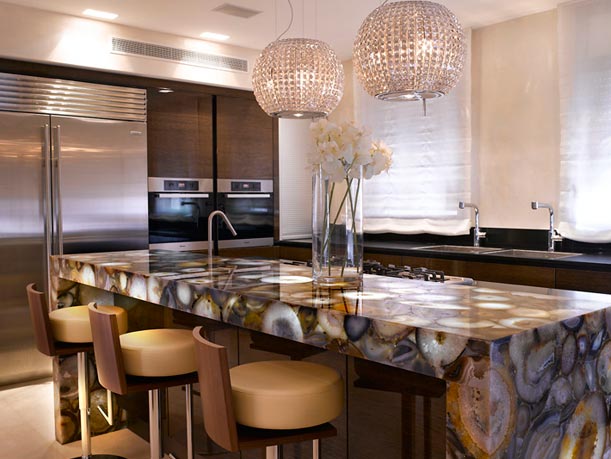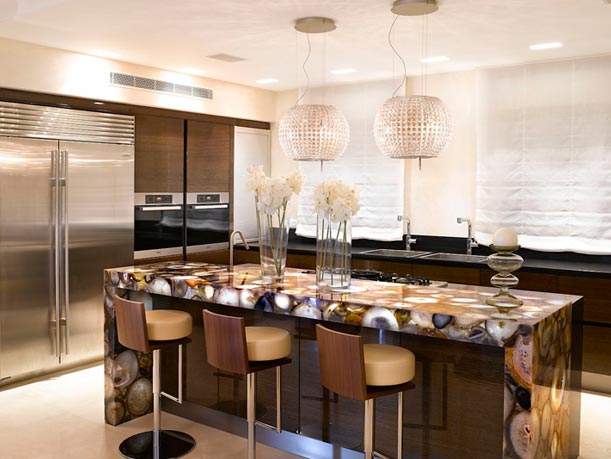 Amethyst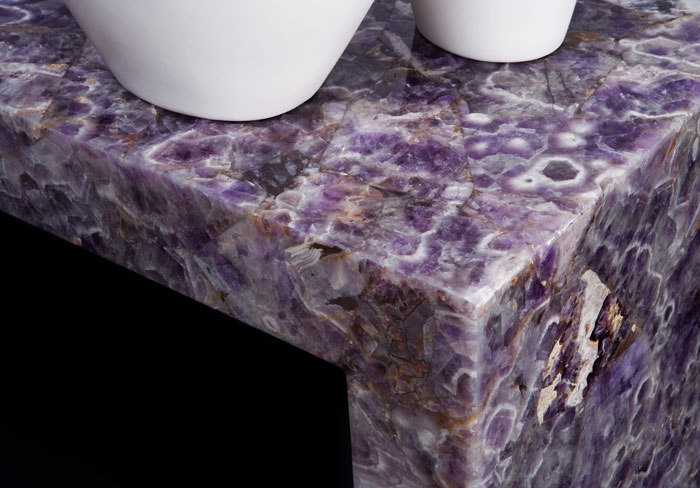 Blue Agate