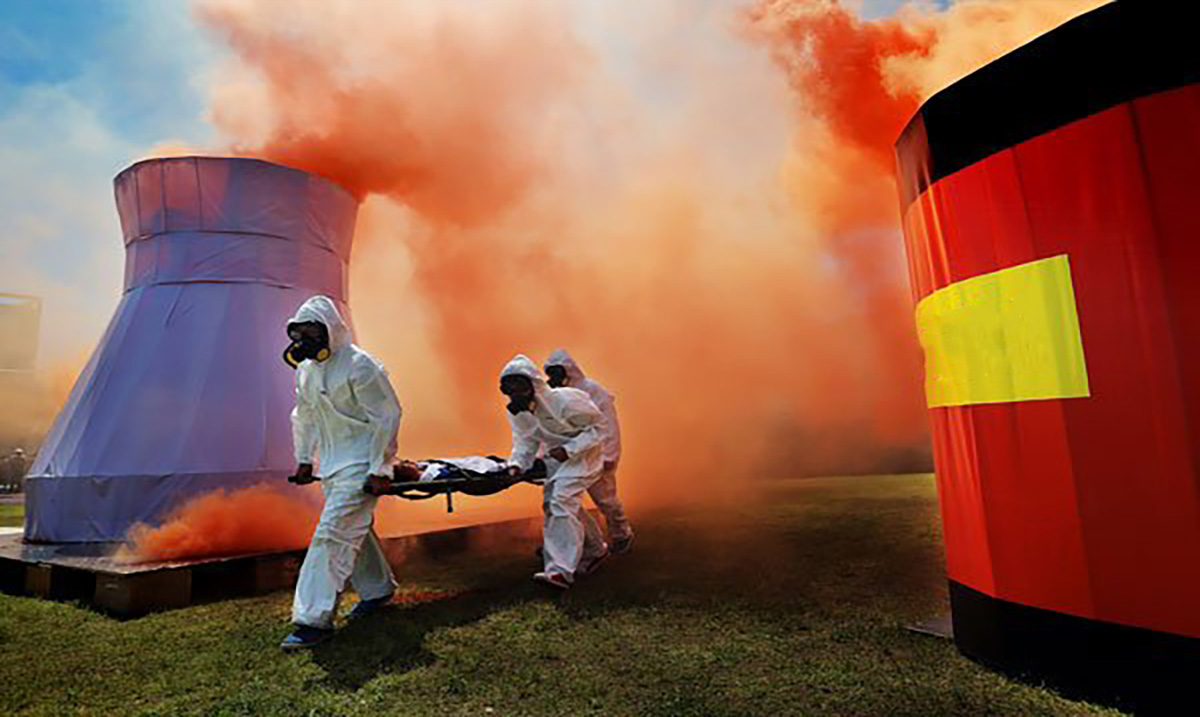 After soil caved over a portion of a tunnel containing rail cars contaminated waste the Department of Energy has declared an emergency. How devastating could this end up being?
In a brief statement on Facebook, the Hanford page said that:
"All personnel in the immediate area have been accounted for – they are safe – and there is no evidence of radiological release."
That being said some of the employees were evacuated while others were told to move indoors and stay there. Around 3,000 employees working in the area were taken indoors to give you a better idea of the stature of this incident. So far there have been no injury reports and non-essential employees were sent home.
According to the Department of Energy, a 20 by 20-foot section of soil caved in where two underground tunnels met next to the Plutonium Uranium Extraction Facility known as the PUREX plant. The cave-in itself was discovered during a routine surveillance. While there is currently no indication of release of contamination it will continue to be monitored.
This is sort of funny when you consider that back in 2015 these tunnels and the PUREX facility itself were found to be major risk areas on the Hanford site. It was concluded the collapse could have been from any number of natural causes. It could end up posing a serious risk for workers because of the highly contaminated railcars being stored inside. Only time will tell just what will come of this.