Located in the states of Wyoming, Montana, and Idaho, Yellowstone National Park was the first National Park in the United States, and is widely accepted as the first National Park in the world! It is widely known for its wildlife, Old Faithful, and its mountain ranges including Yellowstone Caldera, the largest supervolcano in North America.
An active volcano, the Caldera has erupted several times in the two million years, however recent occurrences around the volcano have experts concerned. A swarm of earthquakes is currently happening dangerously close to the volcano, raising red flags for scientists. Michio Kaku, a theoretical physicist, stated: "Scientists currently believe that there's a 10% chance that a 'supervolcanic Category 7 eruption' could take place this century."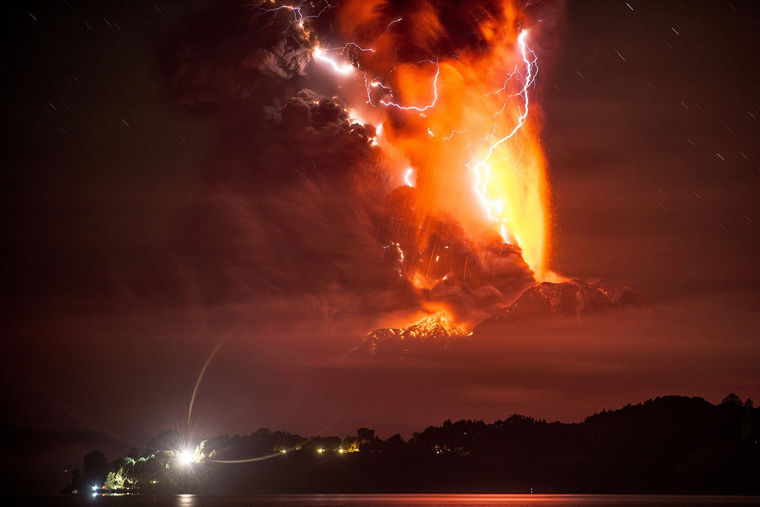 Image Credit MSNBC
On Friday, June 16th, more than 60 earthquakes were recorded in the span of a single day, spiking to magnitudes of 5.0 on the Richter scale!
According to Express:
"A 4.5 magnitude trembler struck Yellowstone, according to data from the US Geological Survey. Scientists said Thursday's earthquake was part of a swarm hitting the area since Monday.
Yellowstone volcano, located in the US state of Wyoming, is one of the most feared on the planet and described as a 'ticking time bomb' – with various scientists claiming its eruption could be catastrophic.
Experts have long claimed an eruption there could have world-changing catastrophic impacts."
This map from the U.S. Geological Survey shops 300+ recent earthquakes: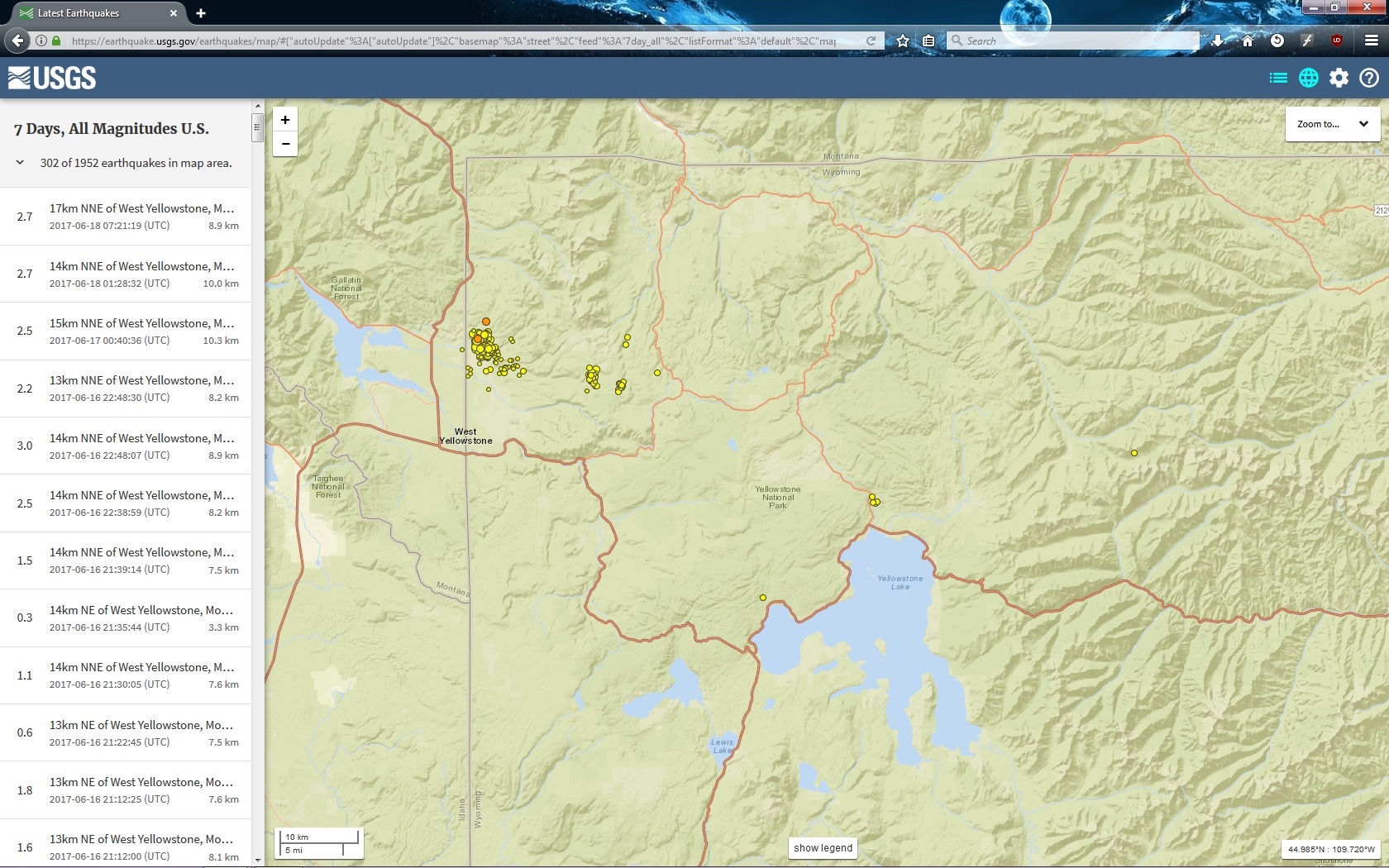 The question remains, what would happen if the volcano were to erupt? How widespread would the damage likely be? According to Live Science:
"Yellowstone Volcano's next super eruption is likely to spew vast quantities of gases such as sulfur dioxide, which forms a sulfur aerosol that absorbs sunlight and reflects some of it back to space.
The resulting climate cooling could last up to a decade. The temporary climate shift could alter rainfall patterns, and, along with severe frosts, cause widespread crop losses and famine.
But a Yellowstone mega blast would not wipe out life on Earth. There were no extinctions after its last three enormous eruptions, nor have other super-eruptions triggered extinctions in the last few million years."
Despite all this information, this is the type of disaster that one cannot be prepared for. There are not emergency procedures or items that you should stock up on. If it happens, it happens, and there is nothing that we can do to change that fact, with the exception of the possibility of moving far away from the volcano.