We've all heard the devastating stories of those people who were betrayed and hurt by their partner, discovering that their partner had stepped outside of the relationship. There is no denying that physically cheating can be damaging, hurtful and a breaking point for the average couple. Often, however, we overlook the stage that happens just before anything becomes physical.
Emotional affairs refer to an 'affair of the heart,' where one begins to connect with someone outside of their relationship on a deep personal relationship, but without actually stepping over the line into the area of physical intimacy. This includes sharing intimate conversations, becoming emotionally and intellectually vulnerable with one another, sharing important details and fantasizing about this person.
If you suspect that something is off in your relationship, don't dismiss your feelings simply because you believe that nothing can be happening physically. An emotional affair can be incredibly damaging to a relationship, and in many cases, they grow and evolve into full physical affairs. Recognizing that this is occurring at an early stage can increase your chances of maintaining a healthy relationship (if you choose to) and avoiding heartbreak.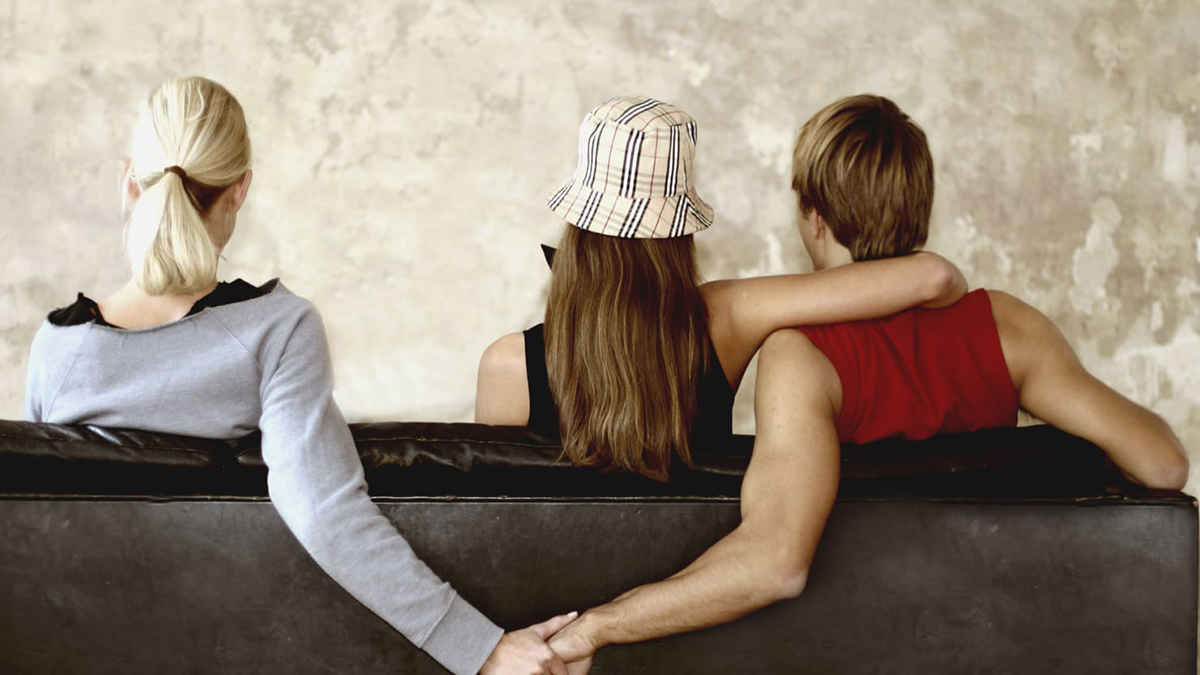 Don't miss these 8 signs that your partner is having an emotional affair:
#1 – Increasingly Critical
We all have flaws and weaknesses, no one is perfect, however, if you notice that your partner is suddenly far more critical of you than they were previously this may be a sign of something more. Experts say when someone connects with an individual outside of their relationship, they often end up comparing their partner to the fantasy that they are creating of this new person in their life. This may cause them to become critical of little flaws or differences that they previously overlooked or push them to lash out over things that were once seen as a minor inconvenience. On the other end of the spectrum, they suddenly become protective of the person that they are having an emotional affair with, jumping to their defense any time someone even remotely speaks negatively of them.
#2 – Talking About Someone Else All the Time
When someone crosses the line into a new level in our lives, they begin to occupy more of our thoughts and emotions. As such, we may not even realize that we are talking about them more often than before. Pay attention to the conversations that you are having with your partner. If you find that they are suddenly talking a great deal about a specific co-worker, for example, that wasn't previously part of their usual day to day summary, take note. It may not even be that they are spending more time together, but suddenly you notice that you are hearing their opinion about everything in your life where you didn't previously.
#3 – Changes in Your Sex Life
When someone begins an emotional affair, there is often a change to the sex life that they are sharing with their partner at home. That's where this gets a little difficult. The obvious change is that, in many cases, the sex drops off as the partner is attracted to someone else. In some cases, however, the opposite may occur. If your partner is engaged in an emotional affair that hasn't turned physical. They may actually play out their fantasy with this new person in the bedroom with you. This may include an increase in frequency, or a sudden interest in new activities.
#4 – Suddenly Secretive
You begin to suspect that your partner has been keeping secrets from you. This may just be a gut feeling, or you may have proof that something is happening. Watch for signs that he/she is actively hiding their cellphone from you, quickly putting it away as soon as you're near. They may have also put new security in place, putting a password on a phone that didn't previously have one, or deleting all of their internet history each day after use. You may also find that they are lying about who they are spending time with when they go out. Your partner isn't going to go to these lengths out of the blue unless there is something to hide.
#5 – Disconnection
If you always had a deep, connected and intimate relationship and suddenly you feel a big distance between you than this sign may be incredibly obvious. For others, however, the change is far more subtle. Pay attention to how much they are sharing with you. Are you still hearing about the challenges in their day? Another sign may come in your physical intimacy, and I don't necessarily mean sex. Look instead to the smaller nuances of this area of your life including hugging, kissing, massages, cuddling and holding hands. If you notice these dropping off, try to rekindle this connection. If that fails, there may be a reason they aren't interested.
#6 – More Attention to Their Appearance
Have you noticed that your partner is suddenly starting to put more attention into their appearance for no particular reason? Maybe they change the way they are dressing up, dressing up 'nicer' or more provocatively, or they are investing more time and energy into their grooming. Taking responsibility for one's appearance isn't always a sign that something's wrong, there are many reasons that a person suddenly starts to shift the way they are presenting themselves, but when it is combined with anything else on this list then it is likely a sign of something more.
#7 – All Their Time is Spent Online
Social media addiction is a real thing, and it's not always a sign of infidelity, however if you notice that your partner is suddenly more interested in their cellphone than they are your conversations this may be a warning sign. Many emotional cheaters use the internet as a means to meet and connect with people outside of their relationship simply because it's easier and more convenient. It's also arguably easier to hide, adding to the allure. This is true across all social media platforms from Facebook and Snapchat to business favourites like LinkedIn.
#8 – Pay Attention to Your Intuition
Far too often we overlook one of the greatest tools that we have been blessed with – our intuition. You may not actually know what's happening, you just 'feel' that something is off in your relationship. Don't dismiss these feelings simply because you can't put your finger on exactly what is wrong. If something doesn't feel 'right' take the time to look into it. If you feel that you can bring it up with your partner, initiate the conversation and pay attention to how they react.