As your day comes to an end you climb into the comfort of your bed, beneath your nice warm covers, ready to close your eyes and be lost in a dream world. It is at this time of the day that we often shed our daily stresses, leaving our problems at the door and allowing ourselves to embrace the relaxation that will only come from a full night's sleep.
What do you do, however, if, at this pivotal moment of relaxation, you are suddenly inundated with a parade of faces the second that you close your eyes. Are these spirits trying to deliver a message? Are you being haunted by something darker? Or, is there a logical explanation for what has occurred.
The answer is that yes, in many cases this phenomenon can be explained away easily through the marvels of science providing you with comfort the next time that you are preparing to fall asleep.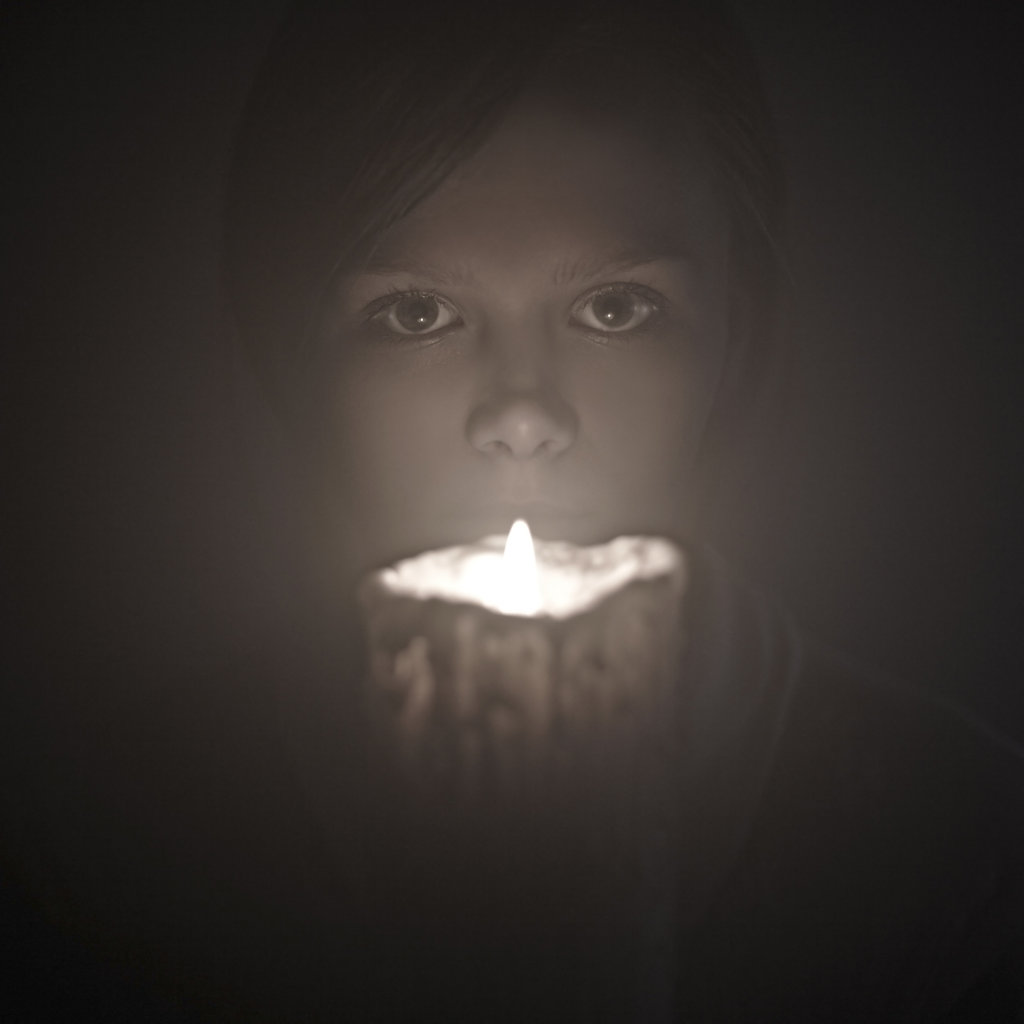 What is Pareidolia?
The Merriam-Webster dictionary defines pareidolia as "the tendency to perceive a specific, often meaningful image in a random or ambiguous visual pattern." What does this mean? Put simply, the human brain is wired to recognize and connect patterns in all that we see and experience. In many cases this works in our favor, allowing us to identify various objects and recognize familiar landmarks. There are times, however, that this deeply rooted need to find patterns may actually work against us.
This is the basis of facial pareidolia, the likelihood to see human faces in everyday objects, including lights and energy patterns when we close our eyes to fall asleep. While many of us will not have heard of this before, it is actually surprisingly common, however, rarely talked about.
As Professor Kang Lee from the University of Toronto explains, "Most people think you have to be mentally abnormal to see these types of images, so individuals reporting this phenomenon are often ridiculed. But our findings suggest it's common for people to see non-existent features because human brains are uniquely wired to recognize faces so that even when there's only a slight suggestion of facial features the brain automatically interprets it as a face."
He goes on to state, "The tendency to detect faces in ambiguous visual information is perhaps highly adaptive given the supreme importance of faces in our social life and the high cost resulting from failure to detect a true face."
Why are You Experiencing This at Night?
If this is merely a case of your mind connecting patterns in the world around you, seeing a human face where one may not actually exist, why does this happen when we close our eyes at night? Can this be the same phenomenon even when our eyes are not open to see the world around us?
For those of us who are following a spiritual journey in our own lives, energy is used as an important tool for communication, delivering messages from the Universe, spirits and guardians and from others who are also on their own spiritual path. These messages are genuinely communicated to our subconscious mind, appearing as messages in our dreams or as feelings of intuition or 'gut feelings.' These flashes of light and energy that are moving in as we close our eyes can, actually, create patterns in the mind which are in turn picked up by the third eye.
Much like our ability to see a human face in the grains of a piece of wood, or the patterns created by the waves upon the sand of the shoreline, our minds will also recognize patterns of light and energy. As this energy moves across our mind, should the pattern come together just the right way this could be close enough to that of a human face to trigger facial pareidolia. The most common reason to see faces each night before bed, this often indicates that someone is trying to communicate with us and we should remain open as we enter our dream state. They are not, however, the faces of ghosts around us.
Are There Times That These Faces are Indeed Ghosts?
While in most cases this experience is nothing more than facial pareidolia, creating an image of a human face out of various patterns that we see, there are times that viewing a face can be identified as that of a ghost coming to visit us.
If for example, you notice that you are viewing the exact same face night after night this is a coincidence that you should pay attention to. The likelihood that the exact same pattern would appear night after night, creating an illusion of the exact same face is incredibly slim. Instead, if this is the case, it is time to consider opening your mind to communication with a ghost or spirit.
Visits from the spirit world are not as uncommon as many may believe. In fact, in a 2006 poll conducted by Reader's Digest magazine, it was found that 20% of respondents reported that they had, at some time in their lives, seen a ghost.
If you are experiencing a visit from a specific spirit or ghost, take the time to let them know that you are ready to communicate. As you climb into bed tonight speak aloud to the spirit, inviting them to share their message. Pay attention during your dreams, particularly if you find that they are highly detailed and realistic, writing down the details and nuances of the dream as soon as you awaken in order to avoid forgetting anything important.
Keep your heart and your mind open to communication, ready to receive the message that they are looking to deliver.