The reason I can't fall asleep isn't that I drank too much caffeine, or slept too late into the day; It's because my partner won't stop snoring! If you relate to this, get ready to sleep again because this recipe will solve your endless torment of nasal congestion – or your partners!
Snoring can drive you absolutely crazy, especially if it's your partner doing it. It can keep you up for hours making you basically furious at your clueless partner deep in slumber. You can toss, turn, cover your head with a pillow, put in earplugs, punch a mirror or even your partner, and it'll never fix it! Snoring can even be annoying to yourself as well. I'm sure they're tired of being woken up and told to shut up every night! Snoring can even make you wake yourself up during the night. All around, snoring sucks for everyone! If you suffer from snoring I'm sure you were already well aware of this. But, this is going to be good news to you because you can use this simple recipe to solve snoring and catch some Zs in no time!
There are many different things that can cause you to snore, anywhere from your weight to your alcohol consumption can provoke it. However, when you fall asleep and begin entering a deeper state of sleep, the muscles in the roof of your mouth, tongue, and throat relax. They can relax so much that they begin blocking the airway, causing vibrations – also known as snoring! There are many different pharmaceutical products out there that claim to be the cure for all of our sleep deprivation and vibrational throat problems, but they never work. They're also pretty expensive as well. However, if you want to avoid going broke from pointless pharmaceutical products, you can try this guaranteed natural remedy!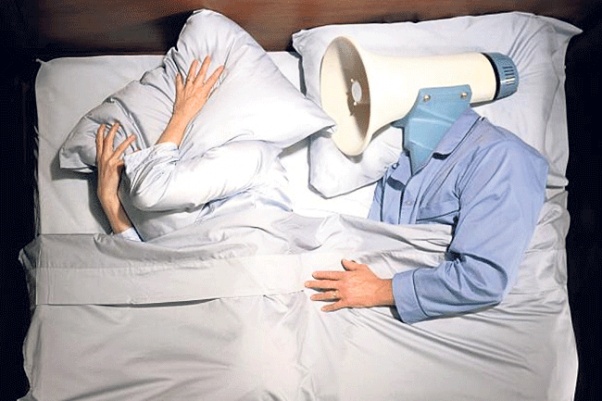 Ingredients:
2 apples
2 carrots
1/4 lemon
a thumb-size piece of ginger
Directions:
Juice all of the ingredients together and consume about 10-15v minutes before bedtime! This is a natural remedy and can be used every night to prevent snoring. It can even promote health in other parts of your body!