We live in a society where 'fact' and 'fiction' are often misconstrued. Rather than relying on scientific studies, data and statistical information many accept the stories, myths, and tales that are shared word of mouth or online.
Without fact-checking our sources, we run the risk of accepting fiction and perpetuating the cycle by sharing these myths with friends and family.
While the sharing of inaccurate information occurs in nearly every area of our lives, one where it seems to be incredibly prevalent is the topic of sex. Often considered to be 'taboo,' it is common for uncomfortable or awkward conversations to be avoided, or to change the subject as quickly as possible. This further encourages this misinformation, as people avoid the conversations that could possibly clear up the fact.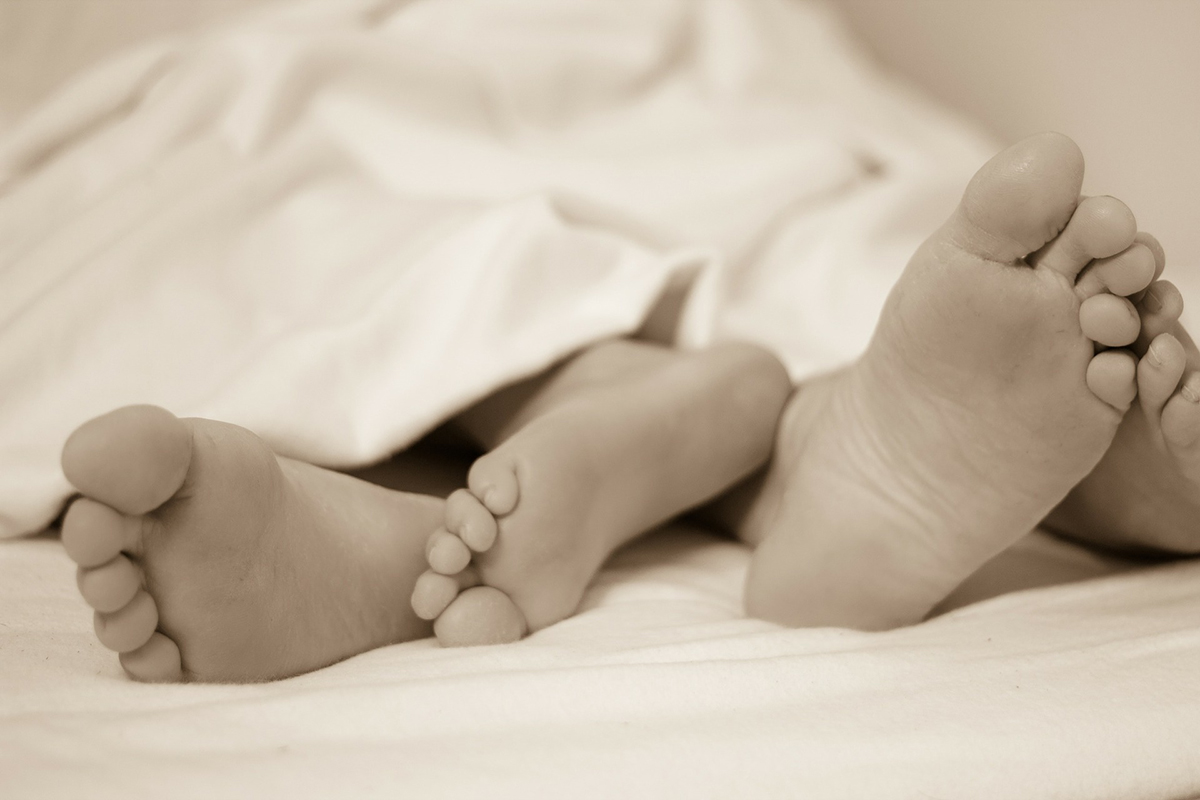 Here are 18 myths that people surprisingly still believe about sex:
#1 – Size matters.
Let's start with one of the biggest myths that exist in relation to the topic of sex and sexuality – the idea that size matters. This myth has caused the length of a man's penis to be seen as an important feature of attraction, as we have been led to believe that they will then bring us more pleasure. The truth is that it's not about the size necessarily, but about understanding your partner and how to use the tools you have. Every woman is different – some will experience pleasure based on size, others prefer more focus on clitoral stimulation. A man may be incredibly skilled with his hands, or the specific length and shape of his penis may be ideal for the shape of your vagina to hit the g-spot. There are many factors to consider but at the end of the day, size isn't the indicator we've been led to believe that it is.
#2 – The clitoris is difficult to find/stimulate because it is incredibly small in size.
Likely finding its roots in some man's inability to bring his woman pleasure at some time throughout history, this is widely accepted, leaving many of us women shaking our heads. The little nub that you can physically see is only the tip of a larger wishbone-shaped organ that runs along each side of the vagina. Also, a quick tip – many women report that direct clitoral stimulation is too much. Try directing your efforts just off to the side of the clit.
#3 – In order to get pregnant, women need to orgasm.
I'm not sure whether the people who believe this missed Sex Ed, but there appears to be a break down in understanding how pregnancy actually occurs. It is likely that this myth started back before science revealed the inner workings of the human body, however, it is highly inaccurate. Women everywhere, if you are reading this and believed this to be true, don't consider failing to orgasm a form of contraception!
#4 – Birth control pills will cause women to gain weight.
This 'myth' is actually rooted in some fact from the past. There once was a time where this concern was very real and very valid! High levels of estrogen in the body have been associated with increased appetites, which, when left to its own natural course, can lead to weight gain. Today most, if not all, birth control pills don't have a high enough estrogen content to cause the feared weight gain long-term. You may, however, notice that you gain a little extra weight in the first few weeks. This is the result of water retention and isn't a reflection of an actual increase of fat in the body.
#5 – Sex is an effective form of exercise.
If you have been raised to believe that sex is an effective way to burn calories and get into shape, I hate to be the bearer of bad news but it's not the calorie buster you were hoping for. Sure – sex does burn some calories, as does walking up your stairs at home, baking and doing laundry. Research from the University of Montreal revealed that men burn an average of 100 calories, while women only burn 69. While it's definitely a fun way to work out if you're looking for a good burn you might want to hit the gym instead.
#6 – Women can only achieve orgasm from vaginal sex.  
The female orgasm, an extremely taboo topic for some unknown reason in today's society. You would think with all the other topics, conversations and events that we embrace today, that we would have reached a better level of acceptance and understanding that yes, women can and do orgasm – some quite regularly! Contrary to this age-old rumor, most women actually don't achieve orgasm through just vaginal sex. In fact, if you had to pinpoint one specific way that you are most likely to achieve orgasm for women, it would be clitoral stimulation not vaginal. Ultimately, this is unique to each woman, so take the time to do your research (it can be fun)!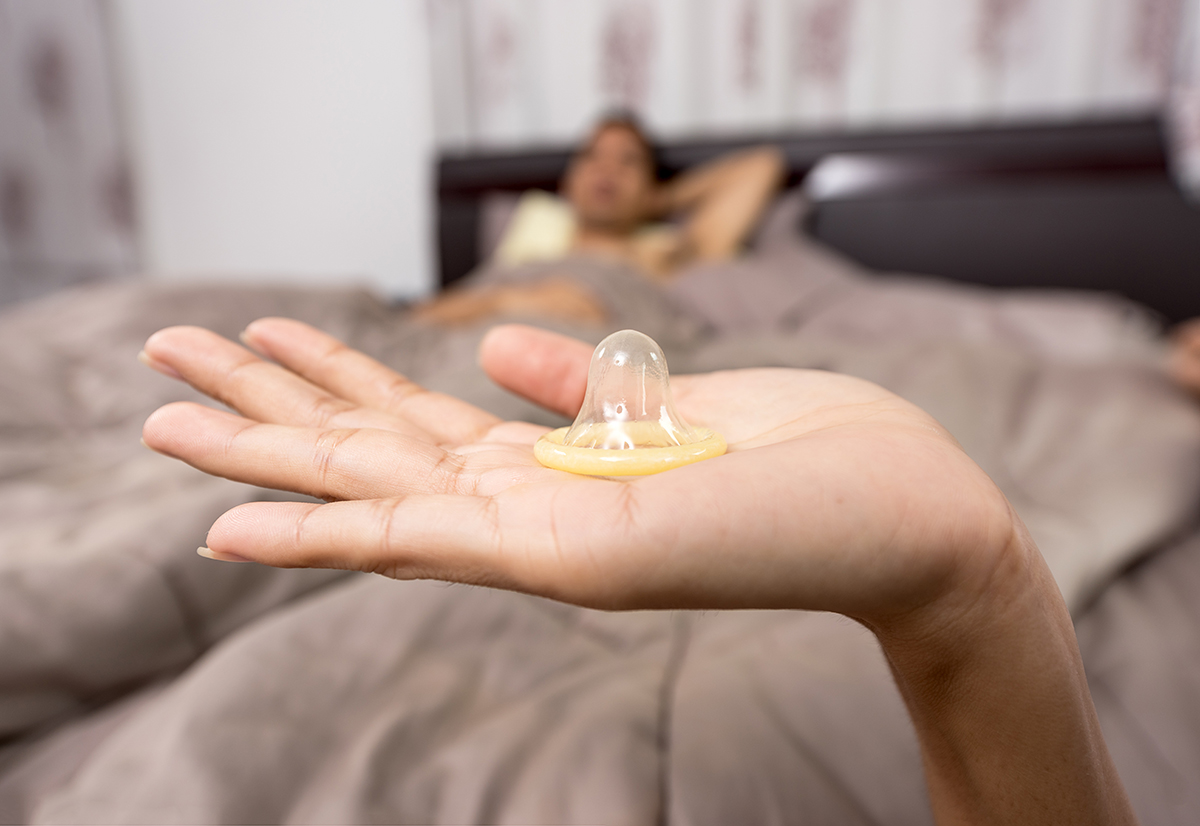 #7 – Pregnancy cannot occur if penetration only happens for a few seconds.
The discussion of how to avoid pregnancy and options for contraception is one that comes up often, especially among teens and young adults. Unfortunately, many young Americans (and individuals around the world) have been led to believe that pregnancy cannot occur if the penetration only lasts a few short seconds. This myth can carry some serious consequences – not only is there a risk of pregnancy anytime the penis comes into contact with the vagina, regardless of how long, but there is also a risk of sexually transmitted infections.
#8 – Women who have too much sex end up with 'loose' vaginas.
Ok, lets put an end to this form of slut-shaming here and now. The vagina is a muscle, designed with a biological purpose – to expand to the point that it can actually allow for childbirth. This means that it is designed to expand and then return to normal size afterward. Men who believe and share this myth should also reconsider their beliefs as to how big they really are because I can assure you that it won't measure up to the size of the average newborn!
#9 – You can influence the gender of your baby through your choice of sexual position.
If you're currently trying to get pregnant, congratulations on this big step in your life! That being said, if you were hoping to influence whether you're blessed with a little boy or a little girl using the sexual position you're in when you get pregnant, I have a bit of bad news. While this myth has circulated for quite a while among prospective parents, experts confirm that there is no evidence to support that your position can influence the gender of your baby.
#10 – The size of a man's shoe indicates how big his penis is.
We've all heard this one at one point or another – big shoes are an indicator that there's a big package hidden in those pants, right? Wrong! In 2002 two urologists actually set out to put this myth to bed once and for all. Gathering a test group of men, they measured the length of their penises and compared it to the size of shoes that they wore. It should come as no surprise that their study revealed there was no scientific basis for the claim. Sorry ladies, you'll have to wait to find out what he's packing.
#11 – Masturbating too often can have some serious physical side effects.
The details of this myth varies slightly from tale to tale. Some claim that it can lead to hair growth on your palms, while others will even go to the extreme of claiming you can cause yourself to go blind! While masturbating to an excess may cause some trouble in your relationships and your ability to function in life (addiction is addiction), there are no physical side effects associated with taking matters into your own hands. In fact, it can be fun, pleasurable and a great source of sexual relief.
#12 – Women are naturally more bisexual than men. 
We can blame the porn industry for perpetuating this particular myth. The general consensus in our society is that women are more fluid in regard to their sexual preferences. This is embraced by a male population fantasizing about sex with two women, accepting this to be fact as it will increase their chances of making this fantasy a reality. Unfortunately, men, there is no data to actually support this. Sure, you may meet more women that are open with saying that they are bisexual or bicurious, but society has created an atmosphere where making this statement is an easy way for women to gain instant sexual attention. There are, however, a large number of bisexual men out there as well!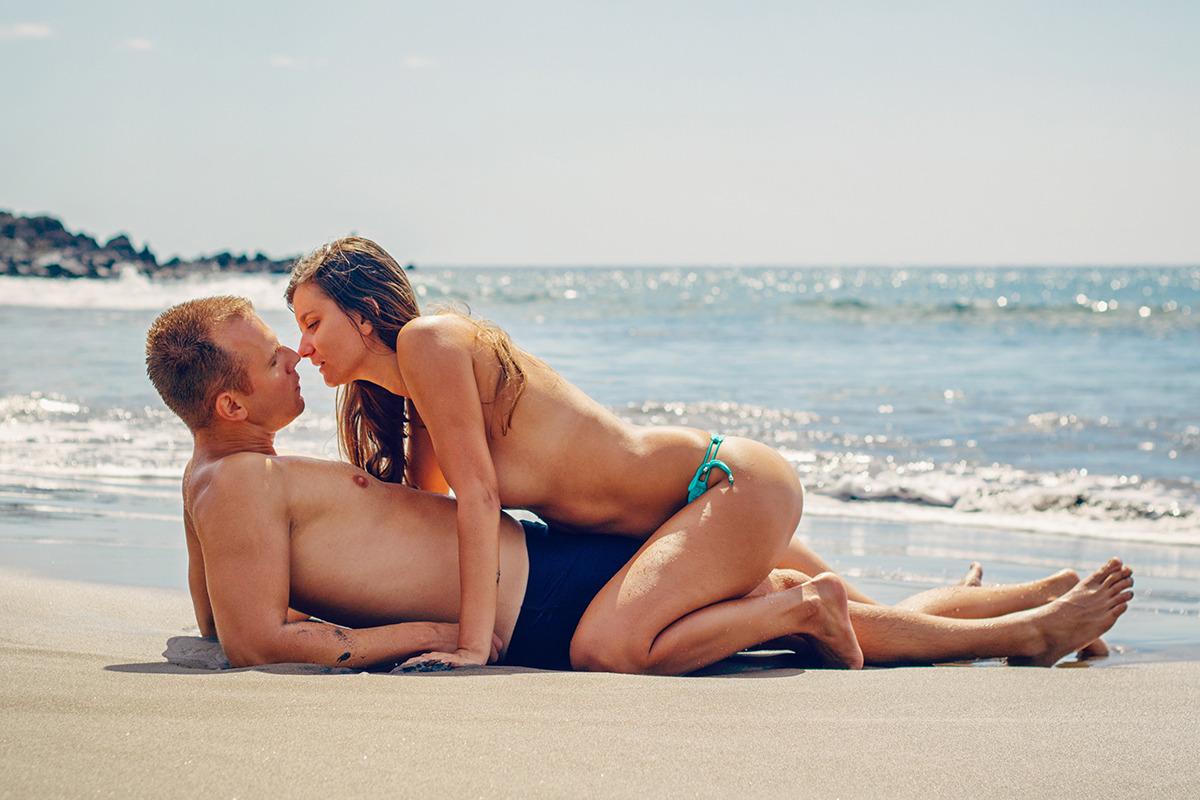 #13 – Only men struggle with medical issues related to sexual dysfunction.
Somewhere along the way, the myth began that while women experience sexual dysfunction, it cannot be related to medical or physical conditions. While the physical identifiers may be different, or more difficult to understand at times, they are very real. Some physical struggles women may be experiencing include changes in the nerve supply to the genitals or variations in the blood supply. These are very real occurrences that can impact the sexual experience.
#14 – Men want casual sex while women are looking for commitment.
This crazy oversimplification of society couldn't be further from the truth. By accepting this statement, one would be saying that all men and all women are at the same stage and have the same goals in life – how ridiculous is that? This is an incredibly individual decision that every man and woman is entitled to make for themselves. There are women who are at a place in life where they aren't looking to settle down, and like their male counterparts, they too enjoy casual sex. On the other end of the spectrum, there are some men out there who are seriously seeking that woman interested in committing and building a life together.
#15 – Women cannot get pregnant if they have sex in the water.
So, you're having a good time at the pool, hanging out in the hot tub or on your recent trip to the beach. One thing leads to another, and you end up getting freaky in the water. While there are some factors that may work to your favor (for example, the hot water of the hot tub can lower sperm count, or ejaculation into a pool full of chemicals will kill off the sperm), there is still a risk of pregnancy. If a man ejaculates while he is still inside, the sperm is being deposited directly into the vagina. At this point, the surroundings outside of the body really don't matter! Always take precautions if you are trying to avoid pregnancy.
#16 – Men think about sex every seven seconds of every day.
This one is pretty commonly shared; however, you may be surprised to learn that there is no evidence to back this claim. Consider, for a moment, how all-encompassing that would have to be! That would add up to 8000 times every day! Men actually do have the ability to think about other things and be productive members of society… In a study focusing on the thought process of both men and women between the ages of 18 and 25,  the men reported thinking about sex anywhere from 1 to 388 times each day, a far lower number (women reported anywhere from 1 to 140 times btw).
#17 – Oral sex and anal sex are always safe alternatives to vaginal sex.
Let me preface by saying that there is nothing 'wrong' with oral or anal sex – they can be a lot of fun when practiced in a safe and consensual way. There are, however, still risks involved with these acts just as there are with vaginal sex. Sure, they don't carry the risk of pregnancy that vaginal sex brings, the risk of STIs and STDs is just as high and worth serious consideration. If you are taking part in any sexual acts, be sure to play it safe!
#18 – All STDs can be detected by paying attention to the signs and symptoms.
An important reality when discussing topics of sex and sexuality, STDs are certainly not a rare or unheard-of occurrence. In fact, the CDC estimates that there are approximately 20 million new STD infections in the United States every year. If you are avoiding being tested simply due to the fact you have no signs or symptoms, you may want to reconsider your decision. Contrary to popular belief, some STDs can be completely asymptomatic, giving you no indication that you have been infected. Some popular examples include the Human Papilloma Virus (HPV), Chlamydia, Gonorrhea, and Herpes.
Image via Netmums.com