Unfortunately, matters of the heart are not nearly as easy to navigate as we would like them to be. If dating and love came with a handbook, it would make our lives so much easier! However, instead, we are required to learn through experience. You may struggle through the process of finding that 'special someone' only to find yourself in a toxic or negative relationship but admitting that this has occurred can be incredibly difficult. After all, you can acknowledge that someone is a negative influence on your life while still feeling as though you are madly in love!
Learning to recognize the actions that you take or the ways that you act and react which can be traced back to this relationship, and the influence that it has on your life is an important step as it allows you to start the process of separating your true thoughts from the lies and manipulation. Furthermore, it will help you to see why you would be better off without this individual in your life. Need help identifying these behaviors?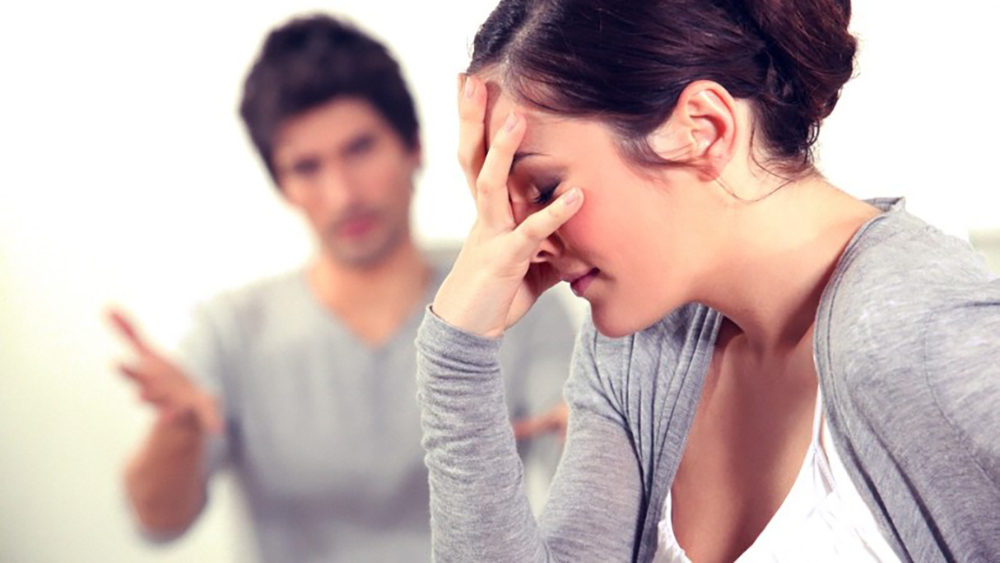 Watch for these 17 things that nice girls do for the guys who aren't right for them:
#1 – She Never Speaks Up
Despite being mistreated, insulted or disrespected, she never speaks up about what she needs or how she's feeling. She is afraid that if she expresses her emotions at any given time she will upset or offend him, sending him running. She would rather keep quiet and accept the poor treatment then lose him entirely.
#2 – She Keeps Giving Him Chances
While some women will talk about whether or not to give their man a second chance, she will continue to give him chances time and time again. She convinces herself that 'this time is different' each time, only to wind up disappointed yet again.
#3 – She Builds Her Life with Him as Priority #1
Aware that he wouldn't make the same level of sacrifice for here, she makes him the top priority in her life. She builds her entire life around him, his needs, his desires and his expectations. In doing so, she allows herself to be treated as a mere option to be considered only when he finds it convenient.
#4 – She Sacrifices Her Own Health to Look Good for Him
She is willing to go to extreme lengths to meet his expectations for her physical appearance. This means exercising, even if she isn't feeling well or is injured, or attempting some of the more extreme or unhealthy diet trends in order to be 'skinny enough.'
#5 – She Gives Him All Control
Rather than maintaining control over her own life, she makes the ultimate sacrifice giving him the power in their relationship and in her life as a whole. She is so eager to please him that she allows him to make all of the important decisions, even if they aren't the best decisions for her life.
#6 – She Lowers Her Standards
Young women are taught to set a standard for what they are looking for in that 'perfect man' and stick to it. He definitely falls short of her standards, in fact he may fall FAR short. Rather than seeing this as a reason to walk away, she simply lowers her standards settling for less than she deserves.
#7 – She Waits Patiently for His Text
She makes him a priority in her life, and so she will wait patiently to hear from him. She is always quick to reply when he texts, however she may have to wait hours for him to read, let alone reply to the messages that she sends. She convinces herself that he's just too busy, but the truth is that he doesn't view her as a priority in his life.
#8 – She Forgives Him for Being Unfaithful
He not only cheats on her, it's a pattern that happens time and time again. She is aware of the fact that this is happening, and yet she accepts him back into her life each time without even making him earn her trust back. In doing so, she sets the expectation that he can cheat anytime he wants as there are no consequences for his actions.
#9 – She Accepts His Lies
She acknowledges that he often deceives her or fails to tell her the truth, however, due to her own lack of self-esteem and self-worth, she doesn't realize that she actually deserves better. She questions whether she can find someone who will be completely honest with her, and so she accepts less than the truth.
#10 – She Makes Excuses to Friends and Family
The way that he treats her is obvious to her friends and family, who will speak up to point out that she deserves better. Rather than taking their observations into serious consideration, she makes excuses for him time and time again, telling them that he loves her BUT…. He's been busy, He was backed into a corner, He had a difficult childhood, etc.
#11 – She Gives Him Complete Control of Her Body
It doesn't matter if she's too tired, not interested or not feeling up to it, she will have sex when he wants it, how he wants it every single time merely because she's afraid if she says no that she will lose him. An experience that should be built on mutual pleasure is instead built on fear and expectations.
#12 – She Walks on Eggshells
While he not always lashes out on her, and at times the relationship can even seem loving and positive, she is aware that he has unpredictable mood swings. She knows that he can go from happy to anger in 2 seconds, and so she lives her life walking on eggshells trying to avoid setting him off.
#13 – She Accepts Him Back into Her Life After A Disappearance
He will disappear sometimes for days on end, with no communication or attempt to keep her in the loop. Despite the fact that this upsets her, leaving her feeling abandoned, when he does come back she accepts him with open arms. She fails to even question why he left, just happy that he has returned.
#14 – She Pulls Away from Friends and Family
Faced with the fact that her friends and family don't approve of their relationship and don't like him, she begins to pull away from them, retreating into their relationship and their own little world. She doesn't like having to choose, but if she feels backed into a corner she chooses him every time.
#15 – She Accepts Blame for Everything
Regardless of whether she was actually the one in the wrong or not, she readily accepts blame for everything that goes wrong both in their relationship and in life. She acknowledges that, regardless of the situation, he will always blame her, and she has accepted that.
#16 – She Builds Her Schedule Around Him
When she is scheduling out her day, she starts with his schedule and works hers around him. Deep down she knows that he isn't going to sacrifice anything in his day for her, so she goes well out of her way to make time for him whenever it fits into his life.
#17 – She Cries Regularly Over Him
It has long been said that you should find a man that messes up your lipstick not your mascara. He makes her feel so badly on a daily basis that she cries every night; however, she can't bring herself to imagine a world without him and for that reason she simply accepts the pain as her new 'normal.'