The United States government has been made it their top priority to control the information given to the public throughout history. They know that by controlling the information we are given they can sway the perception of the public.
The people doing this have tremendous power over those who trust the mainstream media. However, thanks to the internet we are becoming more and more aware of the issues at hand and how serious and deep the corruption of our government runs. The government and mainstream media has quite the history of spreading fake news.
We are expected to believe anything they say or post because of who or what they are. In this day and age, we should be questioning everything. There is a ton of evidence of the mainstream media posting fake news and no one is doing anything about it. Below you will find examples and the proof to back these things up. You should never trust the mainstream media.
1. The Bush And Clinton Administration's Both Spread Fake News Intentionally
During both Bill Clinton and George H.W. Bush's presidencies the United States government used something known as fake video news releases. These are scripted fake news stories. You see this is a means of attempting to sway public opinion. One study from public relations expert Glen T. Cameron concerning this issue and the Clinton administration was actually published and can be downloaded if you click here.
In the video below you will notice a reporter actually confronting Bush about this policy and what Bush had to say about it. Producing fake news to get the public on their side is what the government is all about. Why is this considered okay?
2. CNN Conducts Fake Satellite Interviews
CNN's Nancy Grace and Ashleigh Banfield conducted an elaborate 'satellite interview' at one point, however, they were not far away from one another. These two women were standing in the same parking lot literally. For more in this please take the time to watch the video below.
3. Nayirah Fake Testimony Spread By News To Win Support For War
Back in October of 1990, a young girl whose alleged name was 'Nayirah' gave a gut-wrenching testimony of the supposed crimes against humanity going on in Iraq. She made claims that she had witnessed Iraqi soldiers take babies by force from incubators in a Kuwaiti hospital, steal the incubators, and leave the babies on the floor to die. Her story spread across the United States as it was intended to.
Many people felt as if they needed revenge because of this, however, her testimony was not real. Everything she had said was a lie. The girl was actually the daughter of the Kuwaiti Ambassador to the United States and even received coaching from a major public relations firm. The CBC (Canadian Broadcasting Corporation) actually aired a short documentary on this in December of 1992. You can watch that short documentary in the video below.
4. NBC And Their Fake News Story On General Motors
Back in November of 1992 NBC aired a news piece on the 'dangers' of General Motors' full and sized pickup trucks that were built between the years of 1973 and 1987. They aired a good bit of dramatic footage in an attempt to prove their point. However, upon investigating further it was discovered the footage they aired was faked and the truck that had exploded in the video was rigged by NBC to do so. The company was forced to publicly apologize after being sued by GM.
5. CNN Airs False Footage Of The Indian Police Claiming That They Are Chinese Police
If you look at the footage below you will see footage of Indian police suppressing a Tibetan protests back in 2008 however, it is being passed off as Chinese police suppressing the Tibetan protests.
Now if you look a little deeper into this you will notice how stupid mainstream media really is. The Chinese police uniforms and Indian police uniforms look nothing alike. We are not as dumb as they think we are. In the picture below the Chinese police are on the left and the Indian police on the right. Notice how much brighter the Chinese police uniforms are?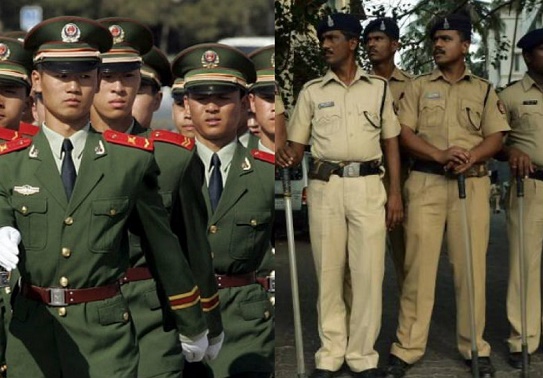 6. NBC Newsman Brian Williams Propagated A Fake Story
Brian Williams made sure his face was about everything there for a while when he claimed he was under enemy fire while traveling with troops in Iraq back in 2003, however, this was a lie. Several different military personnel who were involved in the events have come forward and exposed him as a fraud. He was forced to apologize on air.
7. CNN Uses Fake Images To Insinuate Real Hacking
In the recent presidential election as you are likely aware there were tons of claims being made about the Russians hacking into things here in the United States. CNN even used an image from the video game Fallout 4 as an attempt to legitimize the events. This was of course spotted and it has been exposed, to see this for yourself please click here.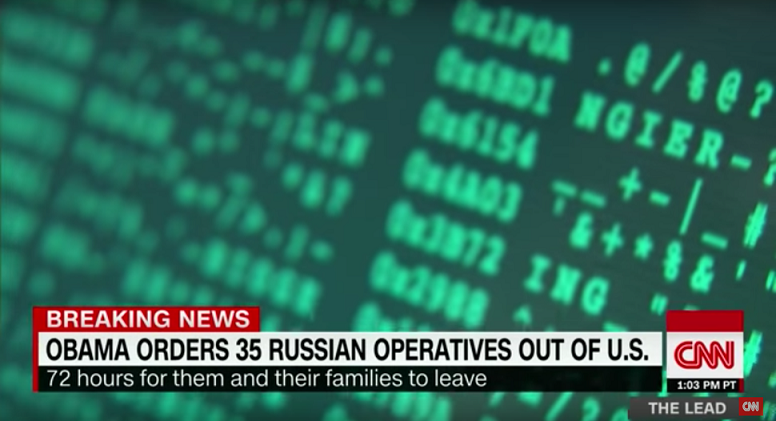 8. CNN Manipulates Milwaukee Riots Coverage
Back in 2016 during the Milwaukee riots, CNN aired a manipulated clip of Sylville Smith's sister, Sherelle Smith. In this, they are claiming she said "Don't bring that violence here," and used her as a person who was calling for peace, however, the rest of her speech was left out and makes a huge difference CNN even admitted later on that they had distorted the footage.
Here's what she really said:
9. Fox Airs False Footage of Protests
Fox news claimed to have been covering a civilian protest against the election results in Russia. They aired videos that showed people throwing rocks, bottles and other things. However, they did not notice the greek signage on the bank in the background. This footage was not from Russia but Athens. They were trying to pass off a riot in Athens as a civilian protest in Russia.
10. CNN Airs False Footage Of Protests
CNN has a history of propaganda that makes my skin crawl. We should question everything that comes from them. Back in 2008 they were covering the Serbian protests in Belgrade and decided that the peaceful protesters there did not meet up to the image they wanted to be shown. They ended up editing footage from a riot in Budapest, Hungary and claimed it was footage from Belgrade.
The things listed above can be carried out by not only the United States government but governments everywhere. No one is safe. Alternative news is our only hope when it comes to searching for the truth. Don't accept something as fact just because it comes on the five o' clock news while you're eating dinner by the television. Do your own research and make a fact-based decision on whether you believe something or not.
These are only a few of the instances where the government and mainstream media have lied and tricked the public. For a little more information on the things listed above and a few more of these instances (numbers 11-16) please take the time to watch the video below.
Numbers 11-16:
Do not be fooled. We are nothing but tools and weapons being used by those in charge. Something needs to be done. We should not be fed lies by those who are supposed to be protecting us. Question everything.