Women throughout history have shit, in the past, we weren't even able to apply for credit cards let alone do most of the things we do in current times.
Below you will find some of the most controversial photos of women that we would consider normal today. Some of these women were literally jailed over the things in these photos. We should all have a deep sense of respect for the generations before us, they paved the way so that we could live as we do.
While not all of these images are about women's rights they are all an inspiration. We could learn a lot from these women and should keep them in our thoughts. They were truly something else. I have great respect for each and every one of them be it the ones here in the US and the ones across the globe.
15+ Controversial Photos of Women of The Past and Why We Should Respect Them:
1. Annette Kellerman 1907, arrested and charged with indecent behavior for wearing the swimsuit in the photograph below.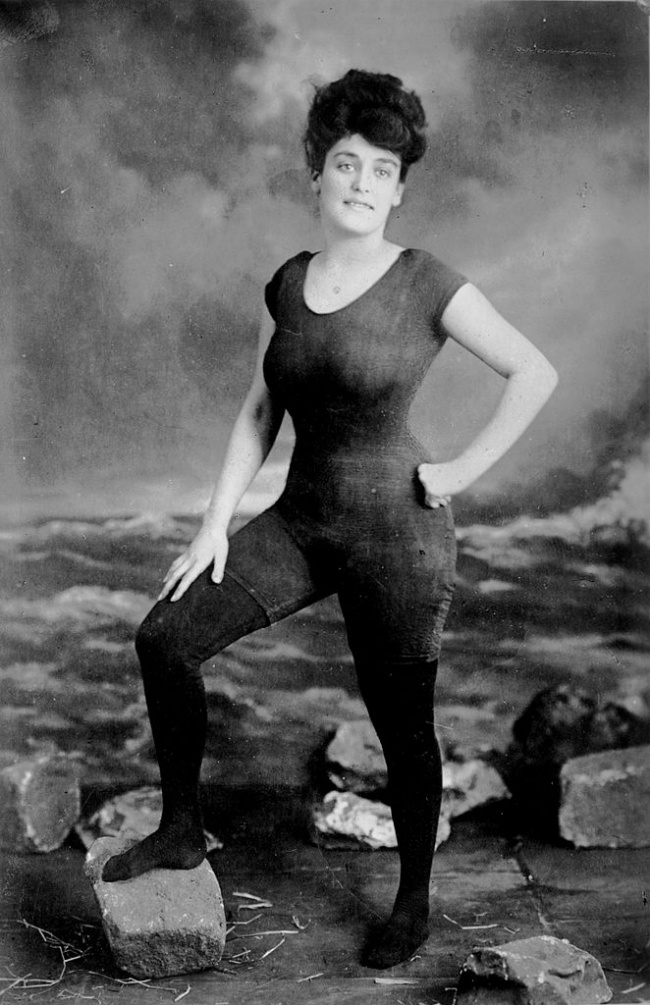 2. These two women were sent home because their outfits were banned from their school. (This is still something we face in current times. girls 'distracting' boys.)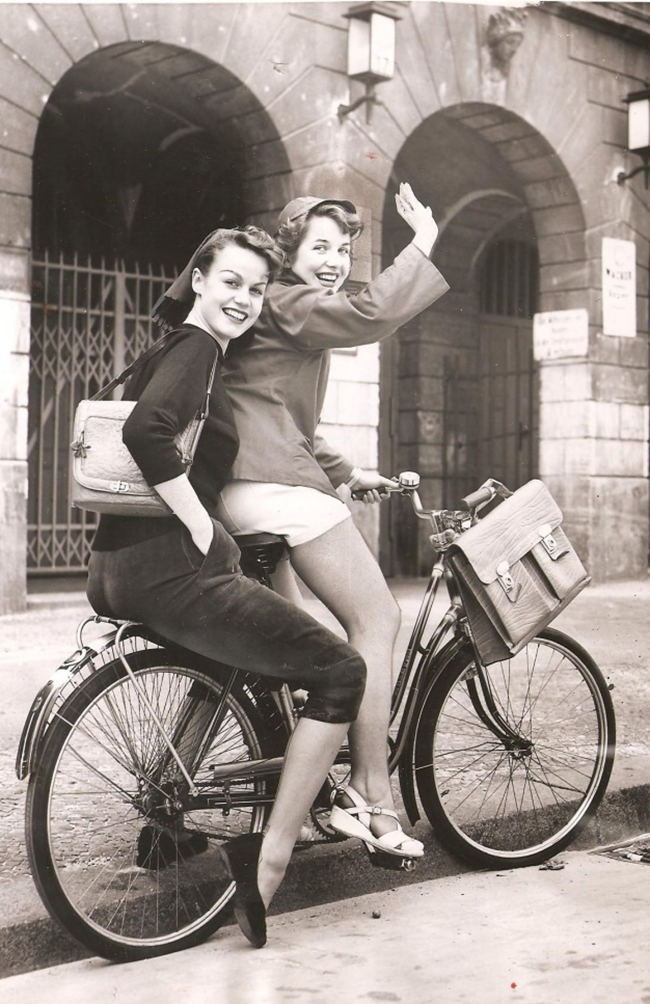 3. Danuta Danielsson 1985, hitting a Neo-Nazi with her handbag.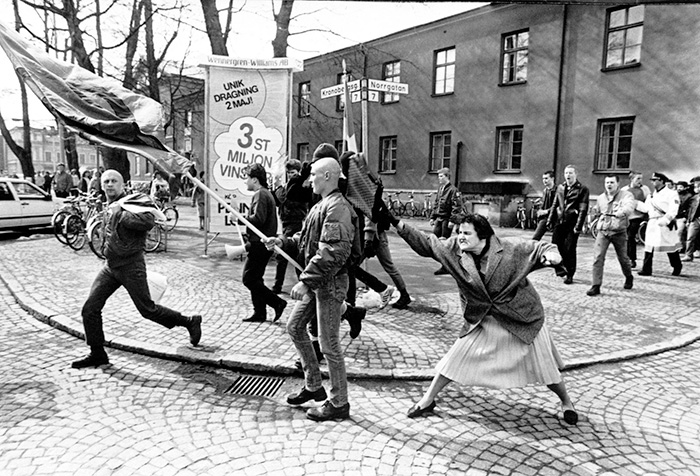 4. Kathrine Switzer 1967, the first woman to run the Boston Marathon. Women were not allowed to actually run till several years later which explains why the organizer was trying to pull her off the track, literally.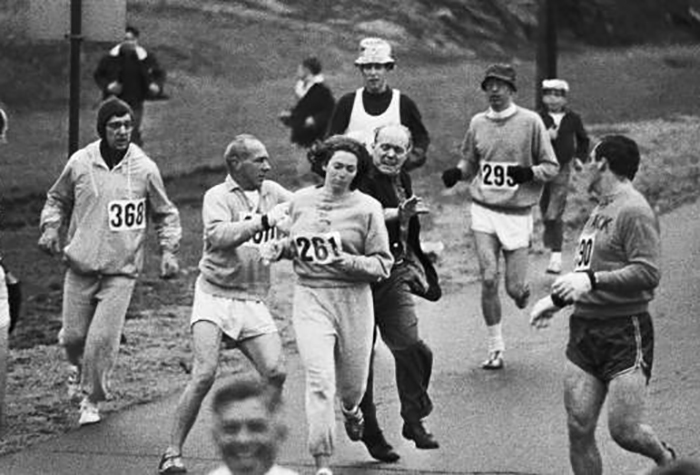 5. A woman campaigning for the right vote being restrained by the police. This is from 1910, it truly is a photo worth a thousand words.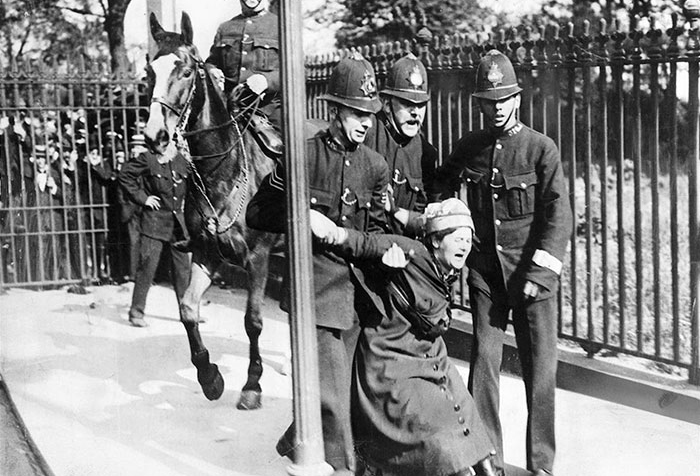 6. Women burning election posters to fight for women's suffrage, France 1935.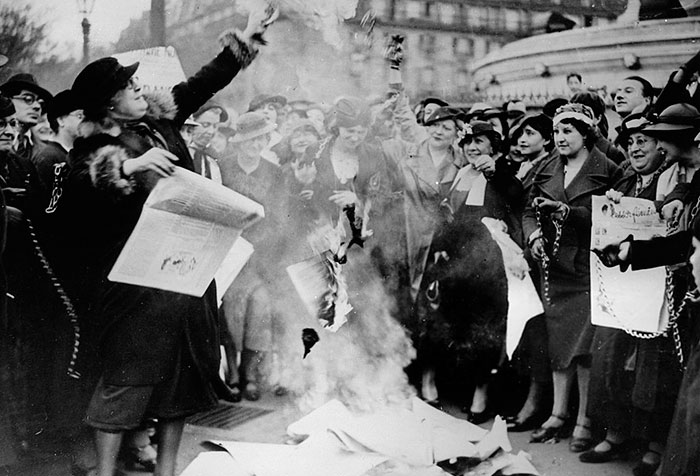 7. A young American woman holding up a sign (1969) as she protests for women's rights while policemen look on during Nixon's inauguration.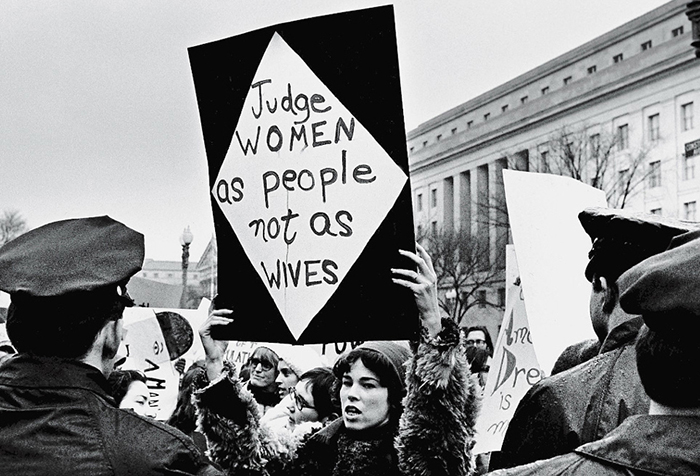 8. Garment workers picketing in 1909.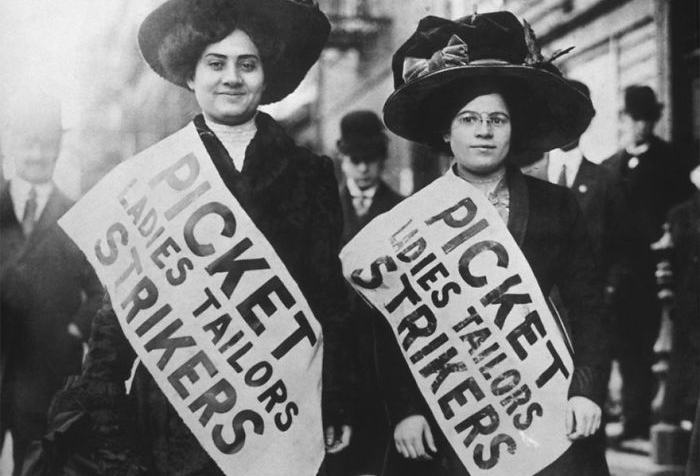 9. Members of the "Women's Organization to War on Styles" boycotting a shop that wanted to bring back longer skirts and padded hips, 1947.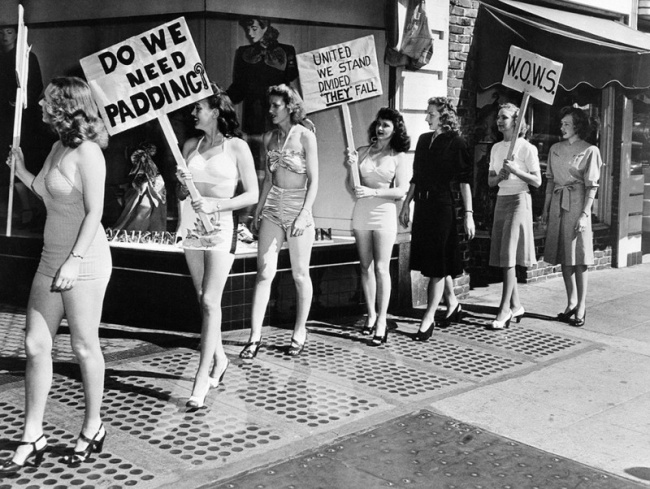 10. Woman yelling at a police officer during an Anti-Apartheid protest, 1981.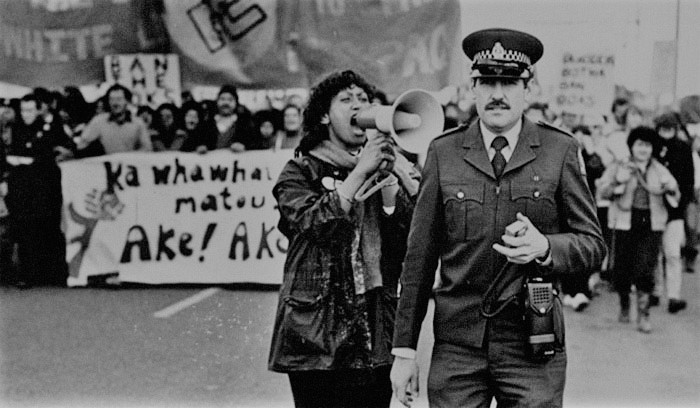 11. Removing bras during anti-bra protest, this is a lot more monumental than most realize.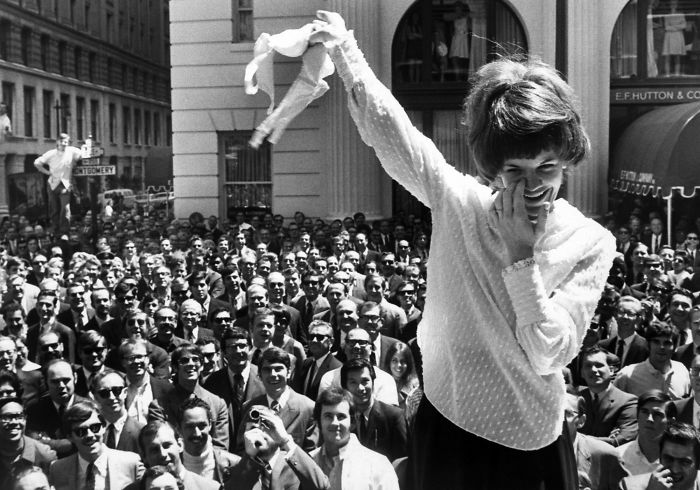 12. Rosa Parks having her fingerprints taken for refusing to move seats on the bus for a white person, 1956.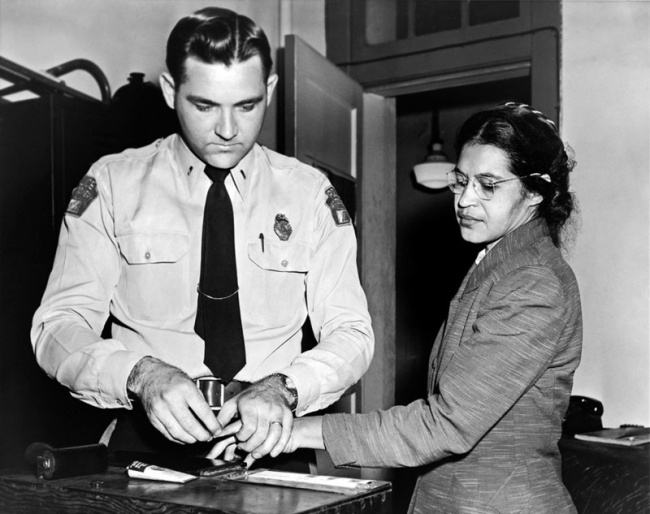 13. Elizabeth Eckford, one of the first African-American students to ever attend classes. This was back in 1953 after the Supreme Court finally ruled it was not legal to segregate children in schools.

14. Lila Lee 1920s, modeling an "indecent swimsuit."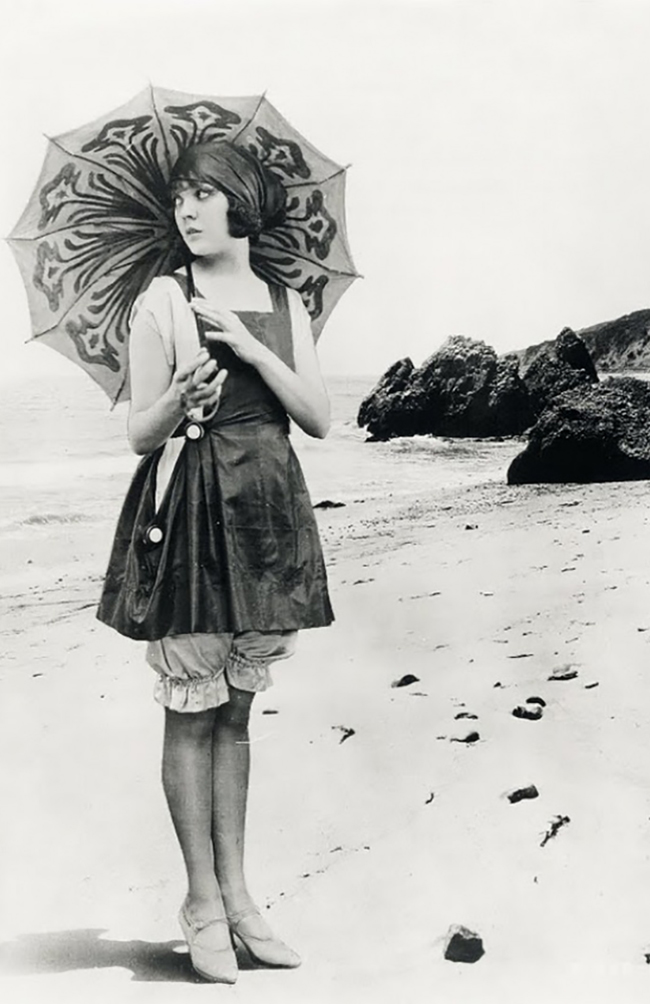 15. Two young ladies wearing their miniskirts, 1965. (Cape Town)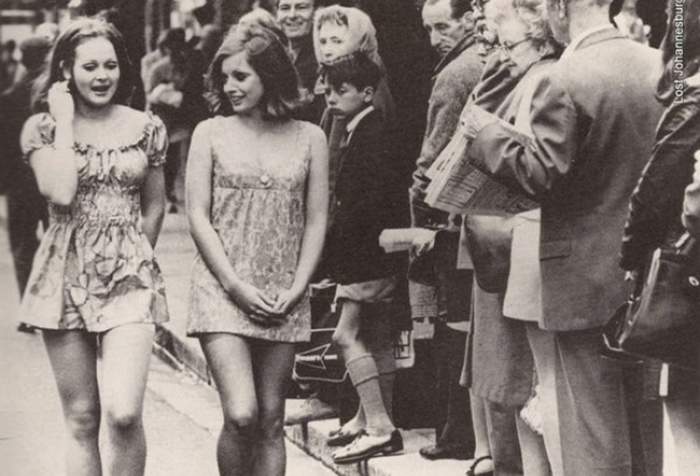 16. These two women were said to be the first to appear in public in Toronto with bare legs, 1937. Oh no, they are just revealing far too much, right?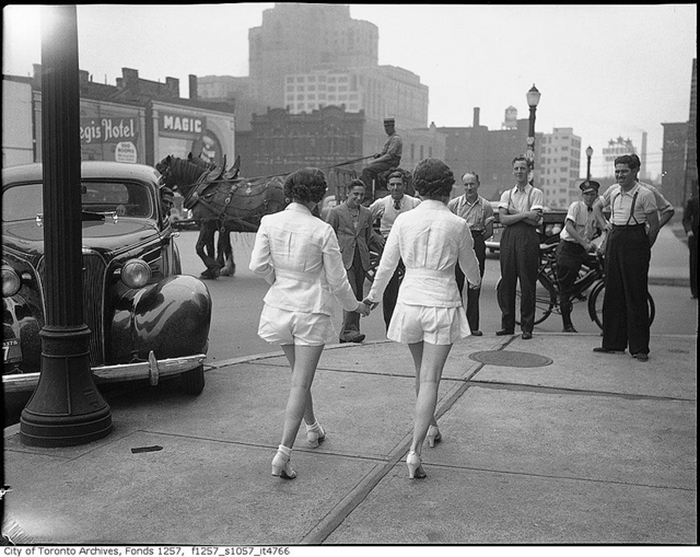 17. A woman being arrested for having her legs showing.