The discussion surrounding mental health, including disorders like depression and anxiety disorder, has opened up a great deal in today's society. While there is still an incredibly negative stigma surrounding the topic of mental illness, those who are living with these disorders are standing up in large numbers, sharing their most vulnerable moments in the hope of empowering others to reach out and seek the help that you need.
Unfortunately, with this discussion has come a stereotype of what these disorders 'look like.' These stereotypes are toxic, trying to force all who suffer into a single box. The truth is that mental illness can present itself in a number of ways. One person facing anxiety may be completely unable to face the outside world, hiding in the safety of their bedroom while the lost their job and alienate themselves from friends and family. Another, however, may be able to manage their symptoms enough to put on a calm, collected and well-balanced front, creating the impression that everything is 'okay.'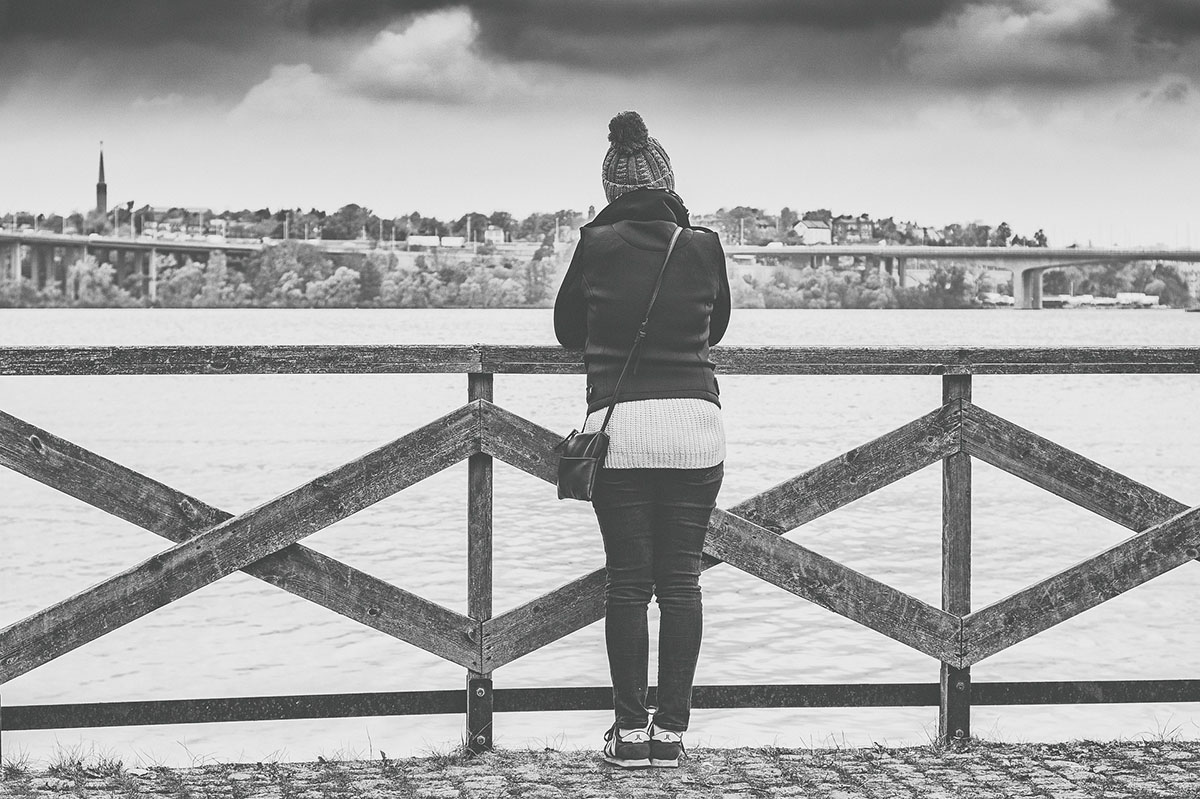 Here are 13 signs that you may be living with high-functioning anxiety disorder:
#1 – Inability to Relax
While we understand that it's important to relax and take care of ourselves in order to promote optimal mental health, it's not always that easy. For someone that is managing their anxious thoughts in order to keep functioning regularly, keeping busy is key to keeping those thoughts at bay.
#2 – You Seek Reassurance
Aware that our own thoughts and emotions may not be logical, we will turn to others for their reassurance. We may be looking for confirmation that we are, in fact, safe, or that our worries are justified. Either way, we are looking for the help of others to help quantify our thoughts.
#3 – Irritability
Spending all of the time, energy and patience necessary to maintain our composure, and bury these feelings deep within, can take a toll on a person. This often leaves us with a decreased patience for stressors and triggers, easily set off and viewed as being irritable and moody.
#4 – Difficulty Sleeping
Many people with high functioning anxiety bottle our worries and emotions throughout the day, allowing us to continue functioning 'normally' until such time that we can let it all come rushing out. Often this happens at night, when we are laying around alone with our thoughts which can prevent us from being able to fall asleep.
#5 – You Avoid Your Thoughts
Thoughts about your fears, concerns and anxiety are highly uncomfortable, plus the very act of thinking about your anxiety makes it more difficult to keep it buried away. Unfortunately – the harsh reality is that repressed thoughts and emotions will eventually come back to haunt you.
#6 – Repetitive Nervous Habits
Trying to keep our nervousness and anxiety at bay can be difficult, and at times these feelings can manifest in nervous twitches or habits. For example, we may begin tapping our foot, biting our fingernails, pick at our face or any scabs we may have, or chewing on our lip or inner cheek.
#7 – Physical Pain
Anxiety isn't something that we just experience on a mental or emotional level. There are certain physical aches and pains that have been associated with the tension that comes from anxiety including neck stiffness, shoulder pain or the feeling of having a knot in our stomach.
#8 – Substance Abuse
Often in the attempt to relieve stress and dull our darkest thoughts, we turn to outside help. This may come in the form of extensive drug or alcohol use. Be cautious – while this may seem like a reasonable way to silence these thoughts now, it can lead to more problems long term.
#9 – Controlling Behavior
Often the best way to manage our fear and anxiety is to take control of any situation that we are in. This isn't necessarily a conscious decision, but rather an unconscious reaction to the situation – a coping mechanism of sorts. It helps us to try to avoid any unexpected changes or unknown situations.
#10 – Difficulty Concentrating
When we are spending all of our time, energy and concentration focusing on managing and controlling our anxious thoughts, it can be incredibly difficult to focus on anything else in our lives. This is often seen in difficulty concentrating at work, or an inability to stay focused on any one task.
#11 – Negative Self Talk
It is often said that we are our own worst enemies, and this is particularly true for those that are living with high-functioning anxiety. This self-talk reminds us of why we feel anxious and all the ways that things may go wrong – further increasing your anxiety. It's counterproductive!
#12 – People Struggle to 'Read' You
Often seen as the 'rock' in your group of friends, people are you have a difficult time deciphering what you're feeling at any given moment. In order to keep your anxiety in check you have been forced to bury your emotions away from others, concealing them from the world. It's not that you don't feel them, you just can't afford to allow them to surface.
#13 – Perfectionism
As someone with anxiety, we fear that things aren't necessarily going to 'go right,' so how do we try to avoid it? By going to extreme lengths to ensure that everything is 'perfect' we feel as though we can prevent any potential struggles or bumps in the road – too bad it doesn't work that easily!