With just over 327,000,000 people currently living in the United States, it is no wonder that we have had the opportunity to meet and connect with some amazing people. From close friends to encouraging co-workers, supportive family members to friendly neighbours – we are presented regularly with the opportunity to meet new people and grow our social circle. As a species, we are wired to connect with one another. We feel the need to have people in our lives, more than just bystanders, but actual human connections.
When we find these people, the people that we believe are destined to be part of our lives, we want to do what we can to share our love and affection. These are 'our people.' The people that we want to celebrate the successes of life with. The people that we turn to when we need a hand to hold or a shoulder to lean on. The people who will remind us of the song in our hearts, even if we fail at that moment to hear it ourselves.
In this crazy rat race that we call life, far too often we lose touch with the things that genuinely matter in our lives. Our time is consumed by pressing deadlines at work, major projects, children and household chores. Sadly, as we move into adulthood we spend less and less time focusing on this amazing circle of people. Eventually, some will fade away into your memory, others will become so caught up in their own lives that you no longer connect. If you fail to prioritize showing these people the love and affection that they deserve, you will find yourself alone.
This doesn't have to be your reality. Rather than allowing life to pass you buy, living on autopilot and accepting all that is handed to you, start living your life intentionally. Make a conscious decision of where your time is being spent and what you consider to be a priority in YOUR life. Identify the people that you deem to be important, and focus on actively showing them just how much you care.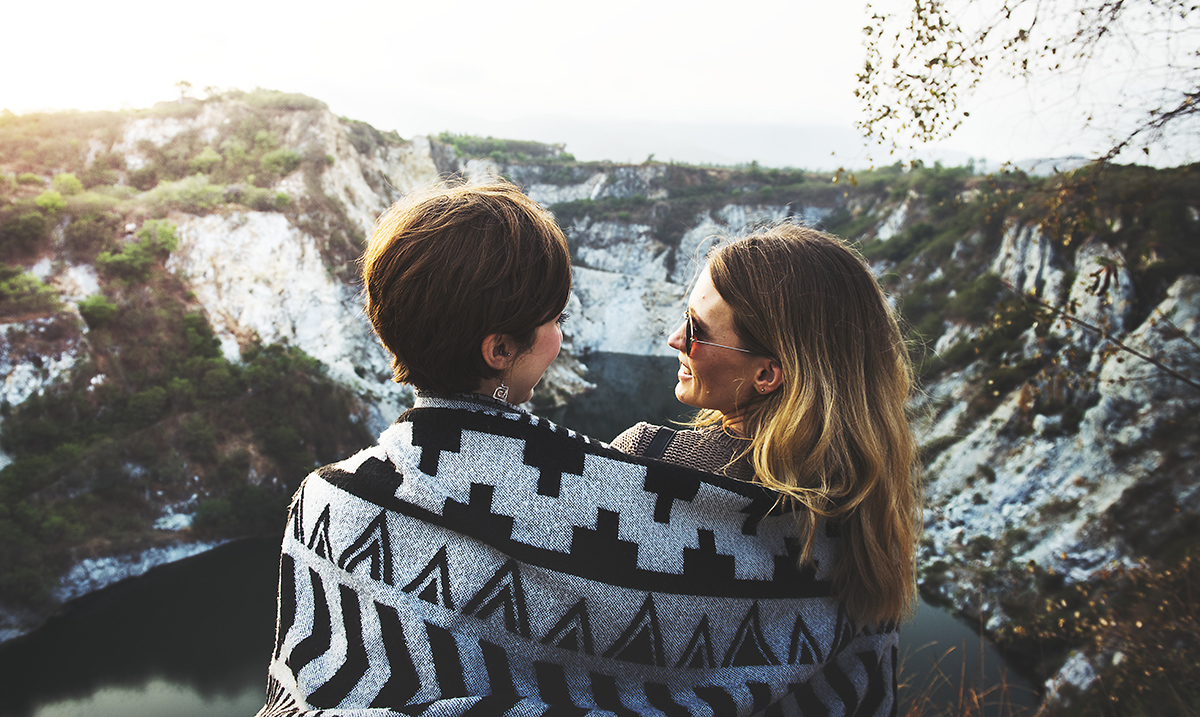 12 Important Things You Can Do to Show the People in Your Life That You Care:
#1 – Forgiveness is Key
Let's start with a reality check – you are fundamentally flawed. We all are. We all make mistakes, choose the wrong path and make stupid decisions at one time or another in our lives. Holding a grudge every time that someone does you wrong or makes an error will only hurt you in the big picture. Let go and forgive option, working through problems and moving past them.
#2 – Speak the Truth
If you want someone to love, trust and respect you, then you need to show them love, trust and respect in return. Even if it may be uncomfortable, remain truthful and honest with the people that you love. Honesty is arguably the most important thing in any relationship.
#3 – Remain Unbiased
This can be incredibly challenging. Often in life our own experiences, beliefs and understanding the world around us clouds the way that we view a situation. If someone is sharing with you, Try to leave your own personal biases at the door and focus on understanding where the other person is coming from.
#4 – Voice Your Appreciation
Too often people feel underappreciated or undervalued. This isn't always because they genuinely are unappreciated. Instead, it often comes from a failure to express one's appreciation. Don't assume the people in your life already know, tell them how much you appreciate all that they do regularly.
#5 – Always Choose Love
Each of us has good days and bad days. There will be days that you will love without thinking about it, smiling and enjoying the company of those around you, spreading positivity and happiness. However, there will be days that are dark, difficult and painful. The best way to work through this negativity is to choose to love anyway. Love yourself and love those around you, and you will begin to see the light at the end of the tunnel.
#6 – Eliminate Distractions
When you are spending time with someone give them your full, undivided attention. This means turning off the television, putting down the cell phone, closing the laptop and actively listening to what they are saying to you. Eliminate the distractions that may create distance between you, closing the gap.
#7 – Active Listening
Speaking of active listening, it is a skill set in and of itself. Don't listen to answer, waiting for your loved one to stop talking. Instead, listen completely to all that they have to share with the goal of understanding and supporting them.
#8 – Be Encouraging
Sure, they may be choosing a career path that you don't understand, or maybe you believe that their latest hobby is a waste of time. The best way that you can show love for someone is to encourage and support them in life, even if you may not understand the path they are travelling, the things they enjoy or what they are currently going through. Just be there.
#9 – Show Compassion First
In some situations, it can be tempting to jump to the defensive, assuming that someone is actively trying to hurt you or cause you trouble. Remember, these are 'your people.' Rather than jumping to conclusions, give them the benefit of the doubt and try to understand the situation from their point of view.
#10 – It's the Little Things
Don't stress yourself out trying to always come up with grand gestures or elaborate gifts. The truth is that the little things we do every day have a significant impact on our relationships. Send a 'how are you' text message to show you care, take a picture if you see something that reminds you of them, or pick up that cute little souvenir. Sure, it may not seem like much, but the fact you thought of them in that moment means far more.
#11 – Accept Without Judgment
We all have our weird habits, quirks and personalities. This is what sets us apart, creating a world of individuals. If you love someone, love all of them. Accept the good and the bad, and resist the temptation to judge. Remember, you're not perfect either!
 #12 – Give Without Conditions
True love and support are unconditional. Remember this when you are sharing love, kindness, support and understanding to the people in your life. The goal isn't to keep track of who is doing what for who, tallying a scoreboard to ensure that you are always getting the same back. Love unconditionally, and allow those who care for you to do so in return.