Back in 2015 the oldest woman in Scotland was Jessie Gallan. She turned 109 in January 2015 and passed away just months later, this meaning she is of course, no longer the oldest woman in Scotland.
Just months before her death Gallan shared her secret to longevity with the rest of the world. She at 109 had lived quite a life that was full of ups and downs. With that being said, she told DailyMail that her 'secret' to a long life has always been "staying away from men."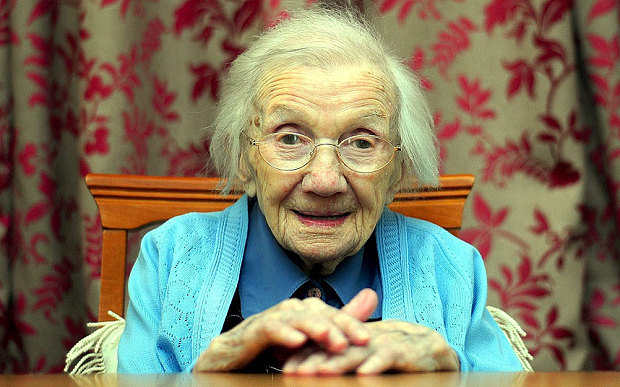 She also told DailyMail as follows:
"I always worked hard and seldom would I ever take a holiday. I left home when I was 13 and began a job milking cows."
"I always had good jobs with very nice people. It's amazing to see how completely different the world is now from the one I grew up in."
Hearing Gallan speak is quite heartwarming and losing her was a tragic thing. While she was not necessarily anyone 'special' she was someone we could all learn things from. Her wisdom out-aged her by hundreds of years and she still had quite the sense of humor.
To be honest when you really think about it perhaps remaining as far away from men as possible really did help her live longer. They say stress kills us all in the end and relationships are full of stress, even the best ones. Relationships can be a lot more complicated than we realize.
The more time you spend with friends and family the better and the less time you spend worrying about things you cannot change the longer you will live. Gallan while no longer of this world lived far longer than I would even imagine myself living. To hear her speak check out the video below. We could all learn so much from the older folks of this world. Take the time to speak to your elders if, given the chance, they have a lot more to say than you think.