Chicago woman Iris Alamo had been struggling with sleep for sometime, and set up a webcam security camera in her room in hopes of obtaining some sort of explanation. What she found may have been far more than she was bargaining for!
In the video, shared by Alamo on her Facebook page, you witness her door slowly opening, and then the covers of her bed are pulled back by something that can't be seen, waking the woman up. The video has taken the internet, and the media, by storm, stirring up conversations everywhere!
As she fumbles for the lights a series of orb-like apparitions can be seen. For those that are familiar with the presence of spirits, you will know that it is often reported that spirits are seen in the form of a translucent orb in photographs or videos. While some are skeptical, claiming all orbs to be merely dust, others point out the patterns in which these orbs move, or the way that they appear upon the screen.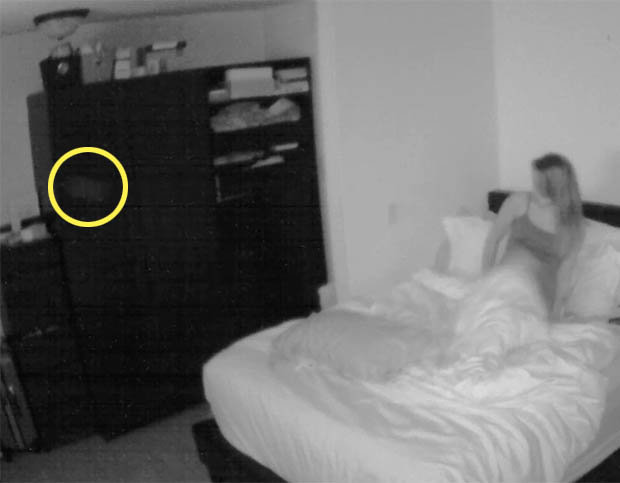 In her original Facebook post, Alamo states, "took almost a year but finally caught something on video." She also went on to conclude that, "this is probably why I can't sleep at night."
While there are several skeptics calling hoax on the video, which is to be expected anytime a video similar to this one has been published, no definitive proof of the video being a fake has been presented at this time.