Depression is everywhere. There are so many people suffering and it is only getting worse, numbers are growing rapidly.
According to the World Health Organization (WHO) by the year 2020, depression will be the second leading cause of the 'global disability burden.' While for some medication is the answer and it can solve all of their problems not everyone is that lucky. Some people are completely unresponsive to antidepressants.
If you are able to take medication and feel better this article is not for you, this is for those who are not sure where to turn. Those who have tried everything to no avail. You see one of the biggest mistakes made in society today is simplifying depression. Many people are guilty of doing this. Assuming it is no big deal and writing it off as a pill each day. Depression is not something you can just get over and it is complex. Sometimes medication helps and other times it doesn't.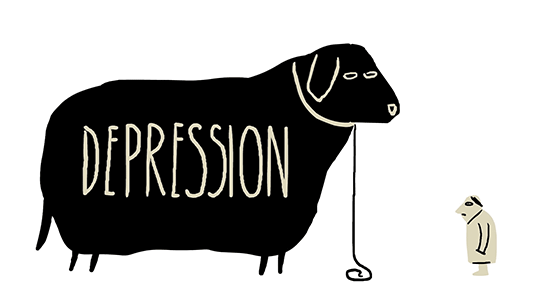 Our depression is much bigger than we are and we must understand what it wants if we want to learn from it. By integrating our struggles into our lives we can learn from them. In this, we can not only bring healing to ourselves but to other people as well. Asking how to do away with the feelings we are experiencing is not what we should be doing.
We should be braving the idea of it and welcoming everything that comes with it in hopes of better understanding the things that make up our beings. The only way to truly help yourself is to understand all of the things that make you, you. Depression is a part of your life, once you find out what it wants and the role it wishes to take you can learn how to combat it and where to take things from that point.
Depression is a lot of things people don't really think it is. If you don't have depression then you don't know that it has physical symptoms as well, that it makes those who deal with it exhausted and the numbness that never fades. To help you better understand depression and how medication won't work for a lot of people take the time to watch the videos below. When it comes to depression addressing the issue is the best way to treat it.
Image Via Darren Crowley.