This place is quite intense and looks like something straight out of a storybook. It is referred to as "Ball's Pyramid."
It seems to be the remains of an old volcano that emerged from the sea around seven million years ago if not longer. A British officer named Ball was the first to spot it and that is how it got its name. This ancient dead volcano sits off Australia in the South Pacific and is extremely narrow. This place is beautiful, to say the least, but with its beauty also came a secret.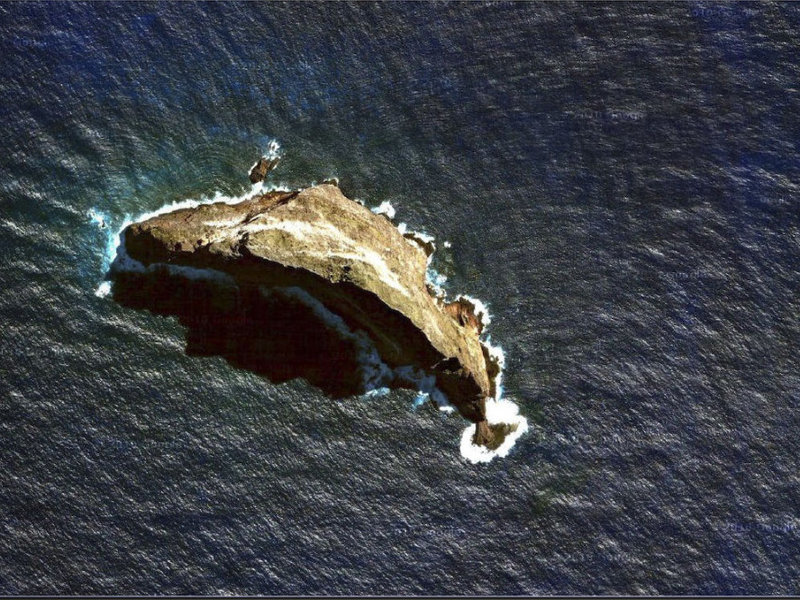 Hanging on the rock surface about 225 feet above sea level there is a small little bush and something quite interesting was found under this bush not too long ago. Hiding in the soil was something unexplainable. Tree lobsters. while this may sound strange these tree lobsters had been virtually extinct in the surrounding area. These tree lobsters are also known as Lord Howe Stick Insects Dryococelus Australis. After they had been assumed to be extinct a rumor began surrounding Balls Pyramid and seeing as how these animals had not been seen alive since around the 1920s it was very unlikely.
Luckily for us, two Australian scientists finally got the courage to take a closer look at the volcanic remains. In the beginning of their journey one that they set out on back in 2001, they found mostly crickets and well, nothing special. They noticed a semi-unstable rock surface when they were making their way back down and in that, they were able to find fresh droppings from some sort of large insect. Overran with curiosity the group decided that going back after dark was necessary.
With flashlights, they scaled the wall and made their way back to the area in which they had found the droppings. It was then that they noticed the two large shiny black bug like bodies, they soon began noticing much more and in all, they saw around twenty-four. They were, in fact, tree lobsters and they were alive and well. It has been assessed and we now know that the only living tree lobsters that remain are the ones found in that small little area. They were the last ones in existence.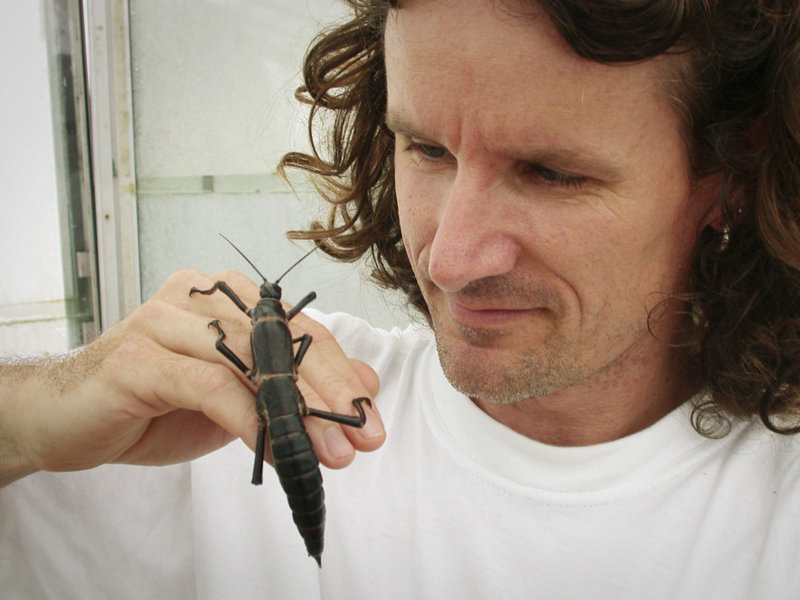 How these interesting creatures came to be on this secluded areas is still unknown. It is obvious surviving on this tiny area for so long was not easy but they managed. Now, since this finding, the Australian government has agreed to allow someone with proper knowledge to remove four of these creatures from their home on the ruins. Sadly one of the two pairs passed away shortly after being removed from their rocky home. One of the two remaining bugs became ill but was saved thanks to her caretaker. He fed her a mixture of calcium and nectar and somehow that was enough to help her get through her sickness.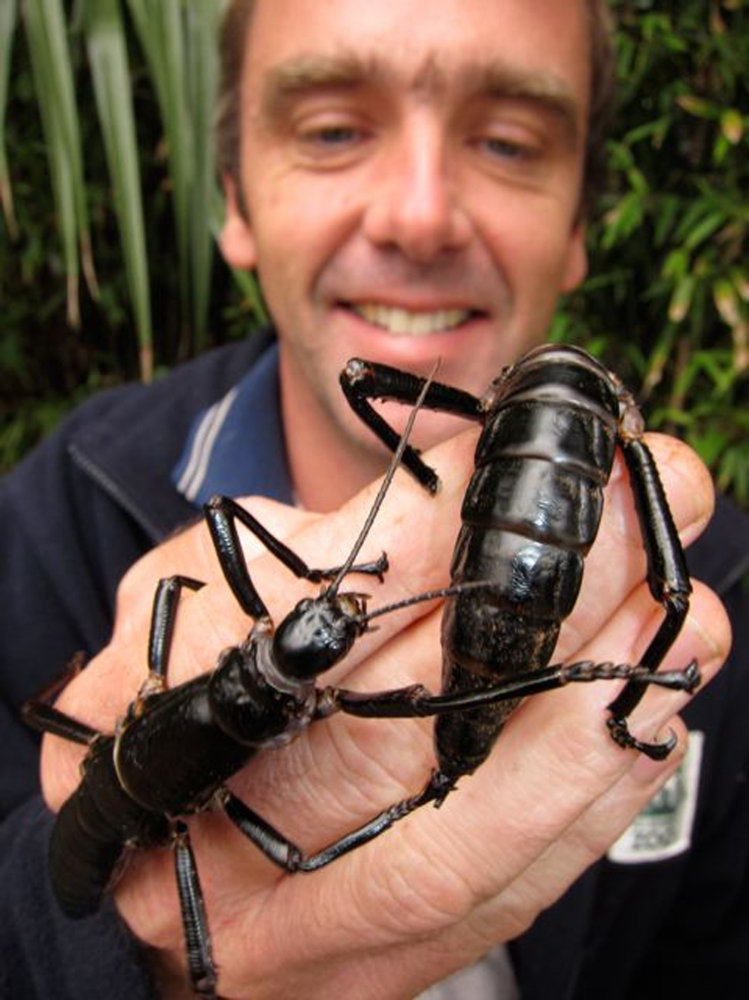 Right now these animals are being hatched out and bred in captivity and there has been talk of releasing some back into the wild. I will do my best to update you on that as information is released. It is truly amazing that these animals were able to literally come back from extinction thanks to the remains of a volcano. We should all remember that great things tend to hide in unexpected places. You never know what you're going to find.
If you want to see something mesmerizing please take the time to watch the video below. It is a tree lobster hatching, you will notice it seems to keep coming even though its egg shell is small it is already huge! These creatures are quite intense!