Using a screenshot from a widely popular video game, CNN reported about the Russian hacking scandal. Obviously, they once again underestimated the public that they believe to be completely ignorant, thus exposing themselves for the frauds that they are.
The game, Fallout 4, is a post cataclysmic scenario video game which depicts the city of Boston and the Massachusetts region known as the "Commonwealth."
Just recently, The Washington Post was forced to retract a completely false story that had been published that stated Russian hackers were responsible for penetrating the U.S power grid.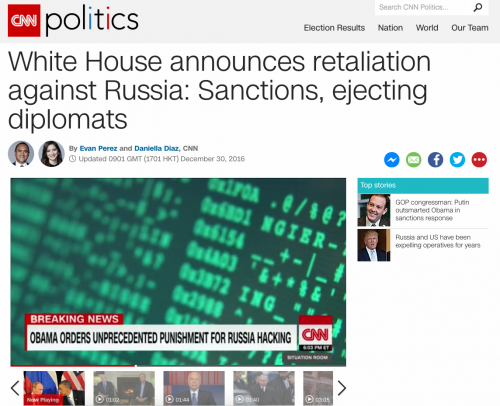 Despite this, and the lack of evidence that Russia had hacked anything, including the U.S elections, the media continues to push the scenario of Russian hackers. To aid in their attempts where a lack of proof existed, CNN has now used a screenshot from the game Fallout 4 during a report regarding Russian hackers.
While the use of a video game screen shot is obvious propaganda at its finest, there could be a bigger picture coming into play as well. With Fallout 4 specifically depicting a post-apocalyptic world, could it be that we are being programmed to make certain associations? Furthermore, whether that is the case or not, isn't it about time that people stop considering CNN as a truthful news outlet, and recognize them for what they are?