The world is such an amazingly large place that we can never really get a full perception of what we know as Earth. Although, we sure can highlight the awesome parts!
The Earth is vast and expansive and there is much more to it than what we see in our everyday lives. Earth is not buildings, streets, and architecture. Earth is trenches and crevices of oceanic life, thickets of beautifully green rainforests, and mountains that reach the sky. Still to this day scientists learn more about the planet we call home. Even more so, it makes for some freakin' fantastic photographs!
The Earth is an entire piece of art itself. It is the best backdrop there is; in fact, it should be the center of attention because it never ceases to amaze you. Take these amazing photographs taken at Lake Natron in Tanzania for example! Lake Natron is not just any ordinary lake of fresh water. Taking a dip in the lake is usually a great way to cool off in the summer, but take dive into Lake Natron and you'll turn to stone – literally. Yes, you read that right, and no this is no Greek mythology.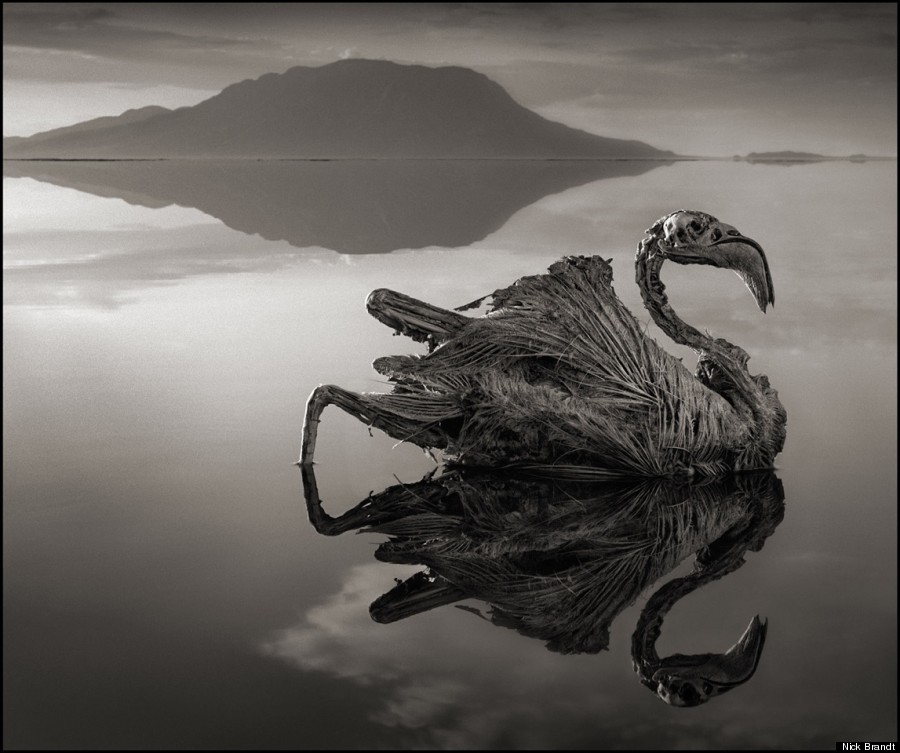 Any living animal to make contact with the waters of this eerie lake in Africa will instantly turn to what looks like stone! This is because Lake Natron has a pH level of about 10.5, making it deathly alkaline. So alkaline that when anything touches the surface it comes preserved forever. The lakes high extremely alkaline water comes from the sodium carbonate and other materials that flow into the lake from surrounding hills.
Coincidentally and unfortunately for animals, sodium carbonate is actually an amazing preservative. In Ancient Egypt, it was used for mummification. According to The New Scientist, it is a sweltering 140-degree lake blood red from the bacteria living in it.
"Discovering [these animals] washed up along the shoreline of Lake Natron, I thought they were extraordinary — every last tiny detail perfectly preserved down to the tip of a bat's tongue, the minute hairs on his face. The entire fish eagle was the most surprising and revelatory find," Nick Brandt, who photographed these calcified animals in 2010 and 2012, told The Huffington Post in an email Wednesday.
"There was never any possibility of bending a wing or turning a head to make a better pose — they were like rock," he said, "so we took them and placed them on branches and rocks just as we found them, always with a view to imagining it as a portrait in death."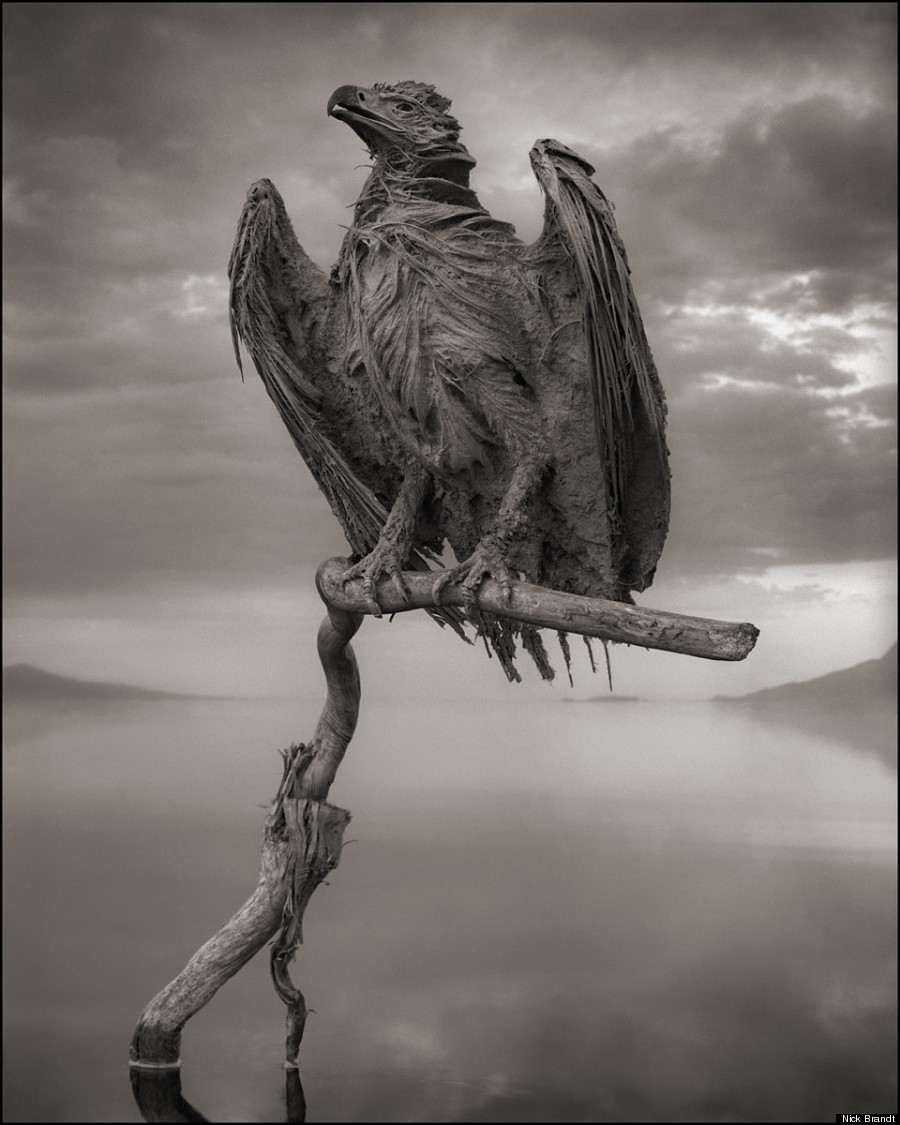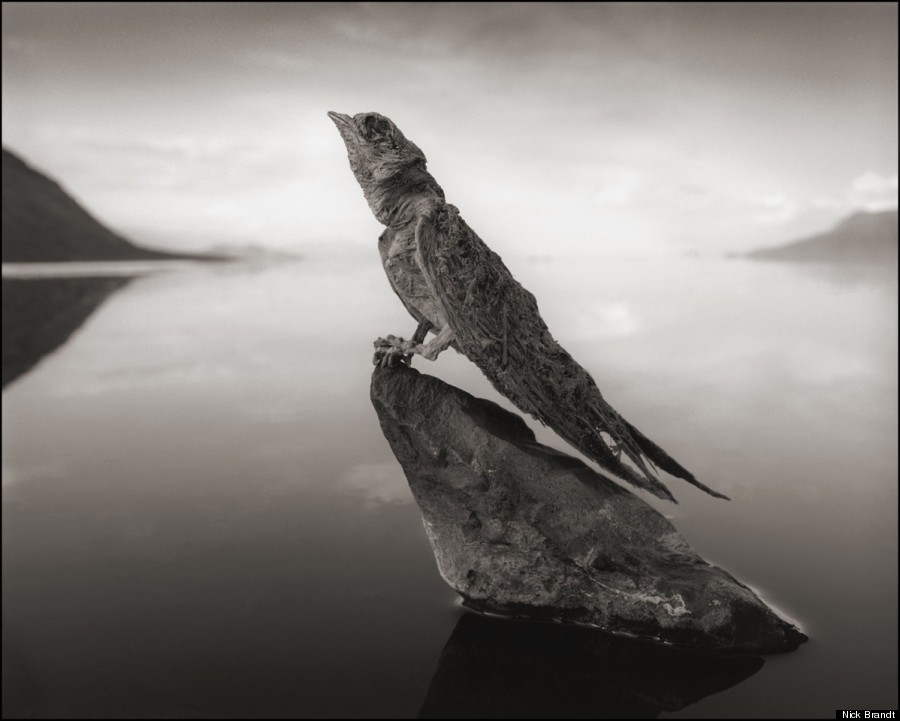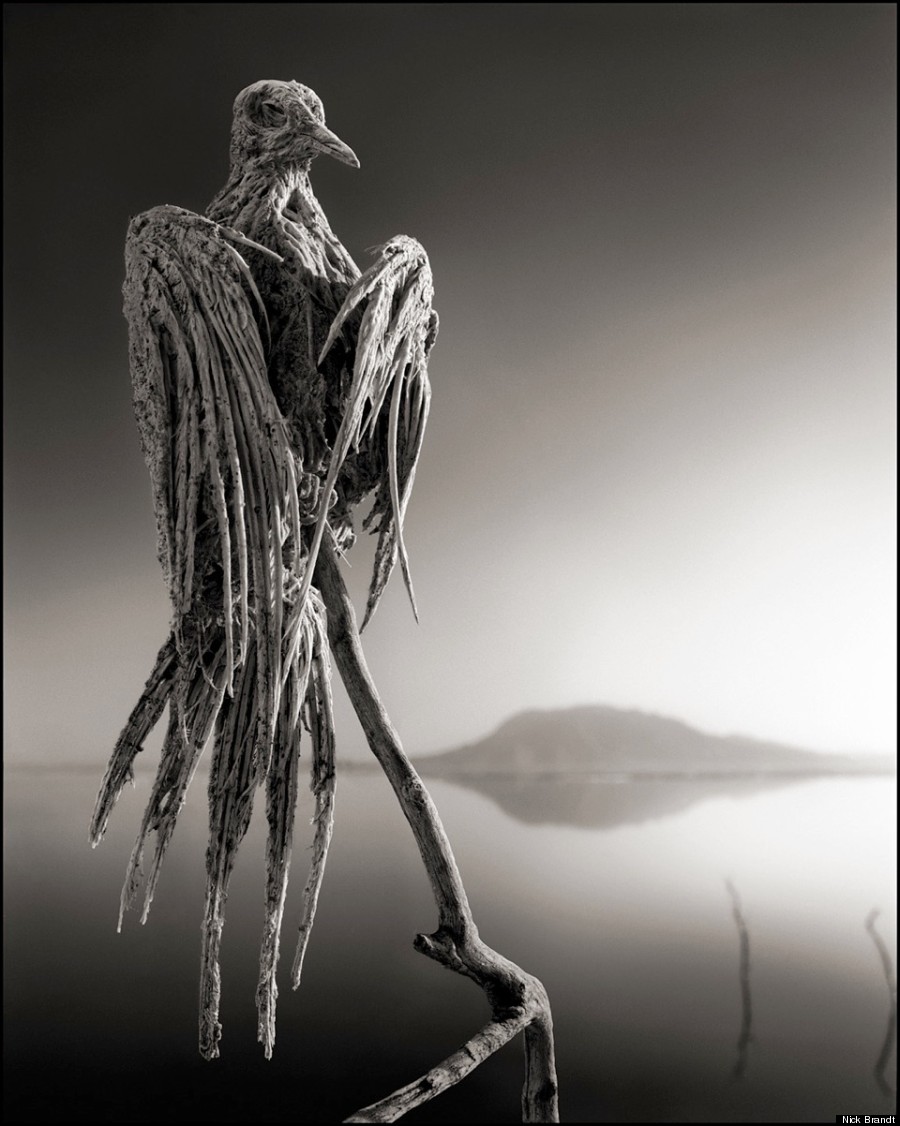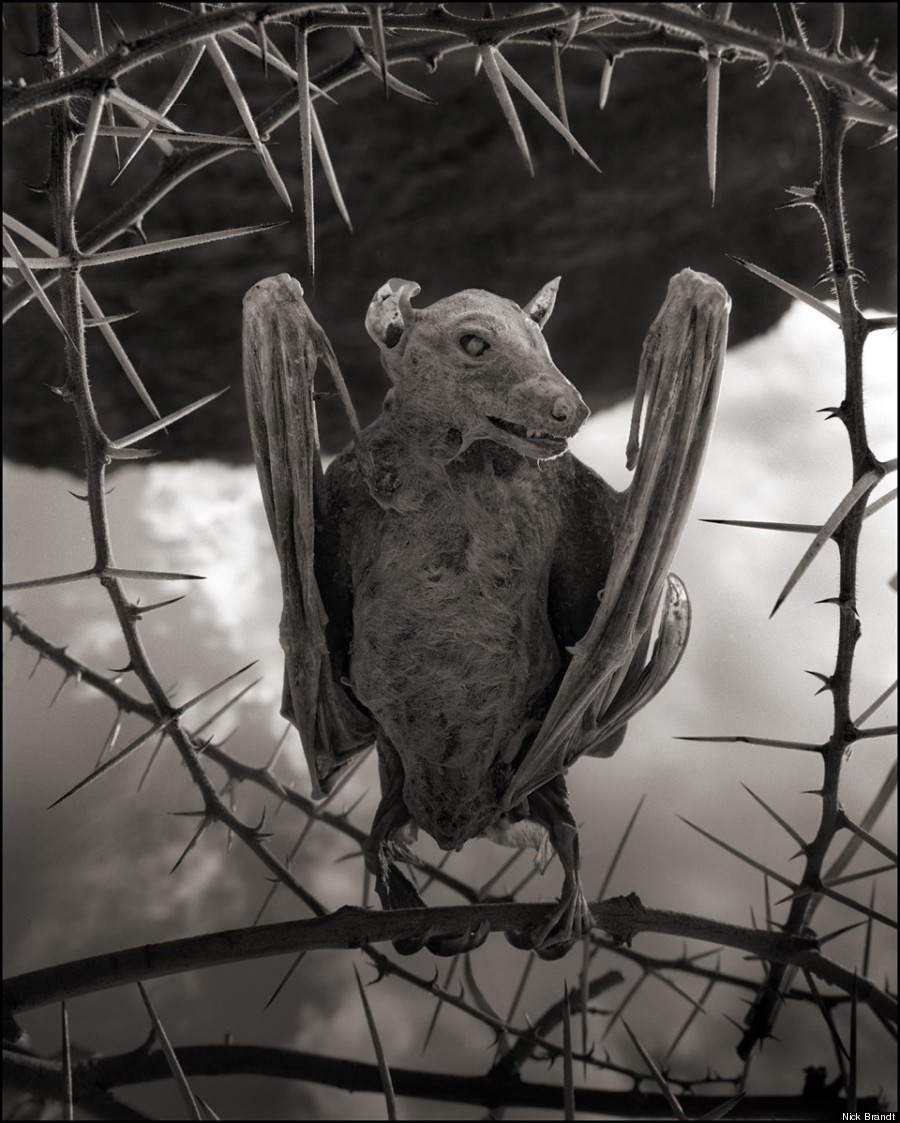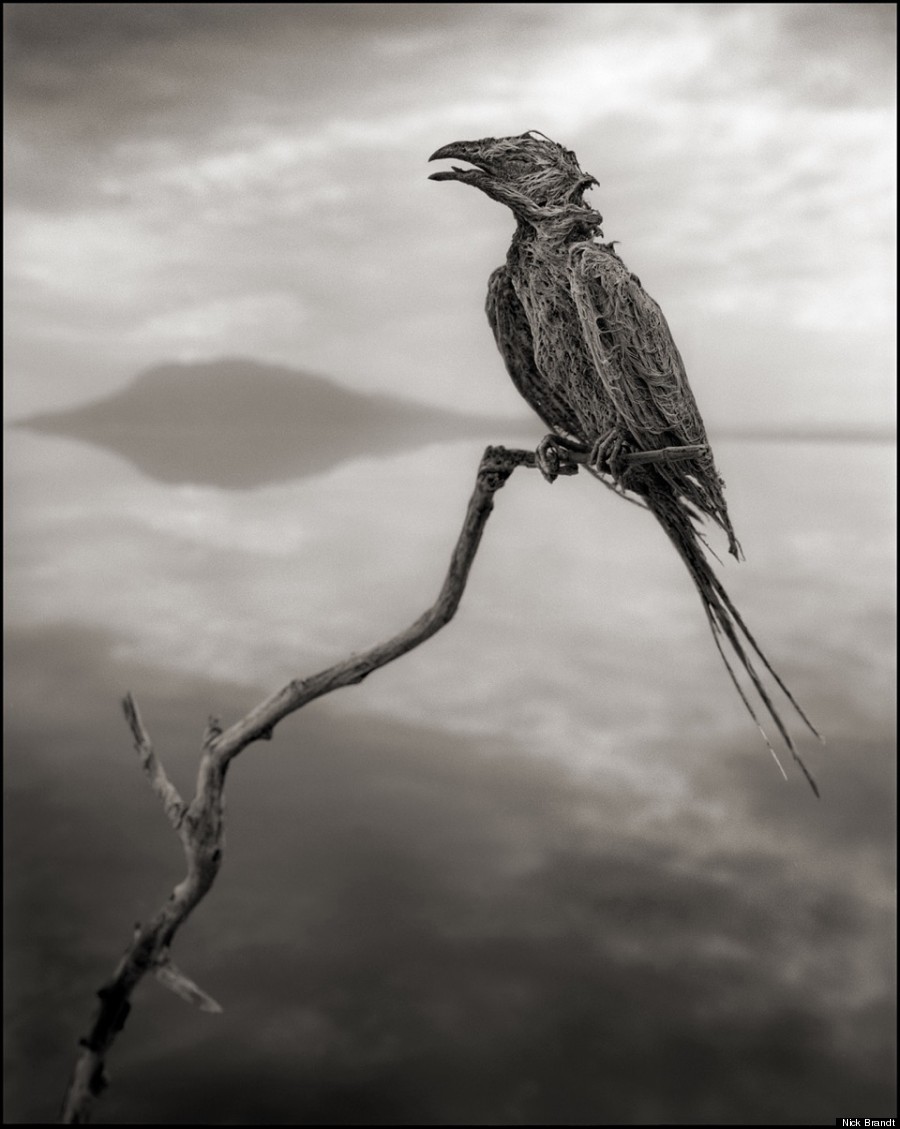 Images via Nick Brandt