The NASA Authorisation Act of 2017 has been passed by Congress. This meaning along with their enormous funding they also have been told that getting humanity to Mars should be their main goal from here on out.
Mars is something NASA has been working on for quite some time now this act places a huge emphasis on that goal, getting humans to Mars is the focal point in NASA's long-term plans. In this congress gives them a deadline. Humans need to be "near or on the surface of Mars in the 2030s." This bill is expected to be passed into law by the presidency.
In order to achieve this goal, Congress has asked NASA to submit to them an initial human exploration roadmap before December 1st, 2017. NASA already has a basic outline for their planned stages in doing this. For a full breakdown of these stages click here, or view the image below if you prefer a basic breakdown.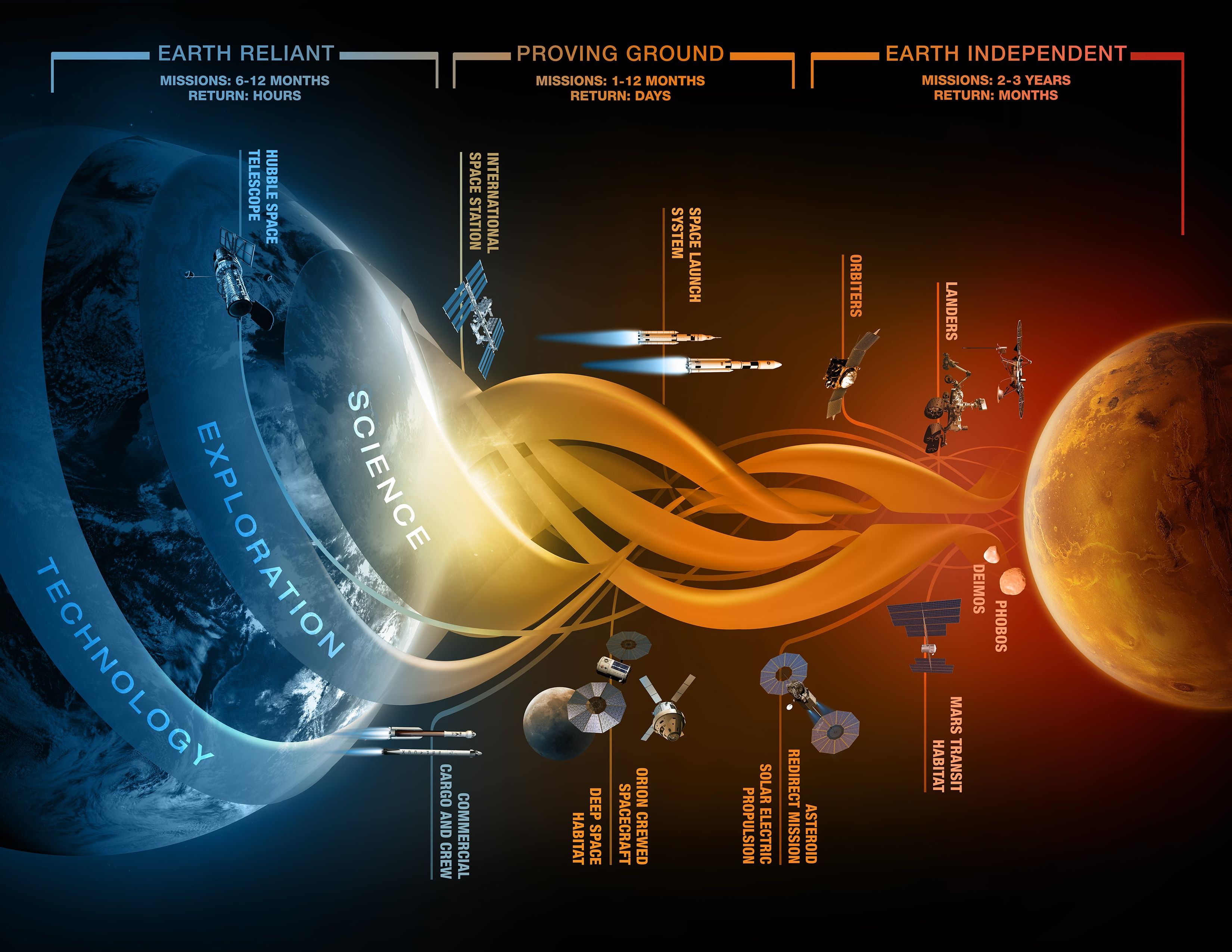 Using these plans NASA should be able to provide Congress with the roadmap they are being asked for with ease. It is possible the moon could be a stop to make in 2020 if the plans continue forward. Currently, most of the news when it comes to Mars and missions regarding it involve things like private space companies and foreign space agencies Elon Musk of SpaceX intends to create permanent Martian settlement.
Musk believes that this type of colonization project will actually save the human race in the long run. This directive from congress seems to show that the US government feels the same way. For more on the SpaceX's Interplanetary Transport System please take the time to watch the video below.
NASA has been using a host of rovers to explore Mars and One has even made a good bit of headway when it comes to helping us understand how much water did and may still exist on Mars. Of course, sending rovers is the first step in getting humans to Mars. With these rover missions increasing it is likely we will continue to learn more about Mars than we do. Who knows what this sort of thing will bring, will we make it to Mars by 2030?