Some people are so desperate for love, they will go to extreme measures to make sure they get it. However, this woman took things a bit too far…
Walburga 'Dolly' Oesterreich is infamously known for hiding her lover in her attic for over a decade. Nobody can top this guy's crazy ex-girlfriend story, that's for sure. It was in 1930 when the LA times published an article following the love affair of Dolly and her husband Fred Oesterreich.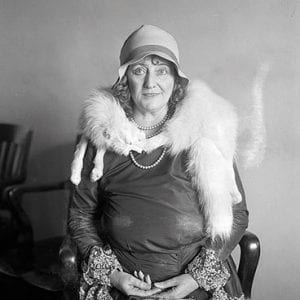 Fred was a wealthy man, an apron manufacturer in fact. From a third person's perspective, Dolly and Fred's life was perfect. However, the inside was extremely dark. Behind the security of their home, Fred was an extreme alcoholic and Dolly was quite miserable. However, it all changed in 1913 after the release of a movie Dolly had starred in. In the movie, Dolly seduced her soon-to-be lover upon their first meeting. This is where things start to get a little freaky. Dolly was miserable, bored, and unsatisfied with her life, including her sex life with her husband, Fred.
Obviously unstable, Dolly had Fred send a factory worker over to their home to fix the sewing machine. She opened the door to a nineteen-year-old Otto Sanhuber, and she was wearing nothing but a silk robe and tights. Needless to say, the sewing machine went unrepaired. Their love affair lasted over a decade. Dolly and Otto met every single day at a hotel until Otto moved into the neighborhood. Of course, neighbors began to warn Fred about Dolly and her love affairs, but she came up with quite the plan to get around it.
Otto moved his family into the neighborhood in which Fred and Dolly lived in, but that just wasn't enough. The neighbors were getting in the way of their secret love affair and she needed to keep it quiet. So, what does Dolly do? She moves her secret lover in her and her husband's attic. He lived there with a desk and a cot for furniture, he had no family members and was a self-proclaimed sex slave to his lover, Dolly. He compared their relationship to the bond between a mother and a son.
While he was in the attic, he spent most of his time writing – if he wasn't serving Dolly. He published tales of sex and murder under a pen name, assisted by Dolly who submitted his writings to pulp magazines. Fred had no idea the entire time, how he didn't catch on is beyond me and everyone else. He did hear noises though, but the poor guy thought his house was haunted instead. Fred even demanded that they move to a new house in Los Angeles.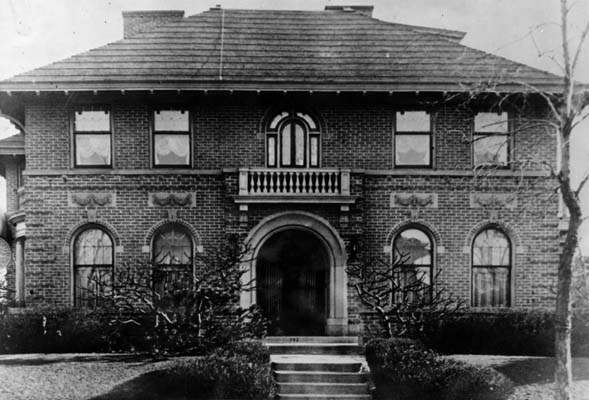 Dolly and Otto's freakish fifty shades love affair came to a crashing end in 1922, 10 years after Otto had lived in the attic. Concerned for Dolly's safety, Otto rushed downstairs to protect her. He had two of Fred's rifles in hand. It ended with a bloody three shots to Fred's chest and Dolly and Otto came up with an elaborate plan to save each other. They staged a fake robbery.
Otto tied up Dolly in the closet, took Fred's watch, and proceeded to run upstairs and hide. After he was well hidden, Dolly cried out for help until authorities arrived. Their plan worked, and they moved to a new home nearby to begin a fresh start. Eventually, Dolly fell in love with her estate attorney, Herman Shapiro, and gave him the watch that Otto took off Fred's arm as a love token. This raised red flags, and the police arrested Dolly. though still confused, they pondered as to how she could have locked herself in the closet. She claimed to have found the watch in a window seat cushion after Fred's death. It was that evening that she had invited her third lover, Roy Klump, over to dispose of the murder weapons in a tar pit.
In 1923, Dolly and Roy had a nasty breakup which led to him going to the police and telling them how he hid the guns. Dolly kicked Otto out of the house and he fled to Canada. Excited to see another person, Otto told Herman everything, including that he was the one who killed Dolly's husband. The court never convicted Dolly, Otto moved back to L.A, and Herman kept Otto's secret until Dolly and Herman broke up in 1930.
Walburga Dolly Oesterreich and Otto Sanhuber were arrested in 1930. However, the case lost popularity when the judges ruled Otto guilty of only manslaughter, and only served seven years.