Despite claims that the 'Devil's Breath' or scopolamine is an urban legend, it is actually the most terrifying drug available on the market. The substance which can eradicate your free will, wipe your memory, and turn you into the equivalent of a zombie, is created and dealt through the Columbian black market.
Derived the deadly nightshade plant, the burandanga or scopolamine extracted from the plants are then either sold to people or placed in their drinks/food so that assailants can rob them. Touted as "the most dangerous drug in the world," a variety of stories have made their way to the public regarding the drug, many of which are so outlandish they are nearly impossible to believe.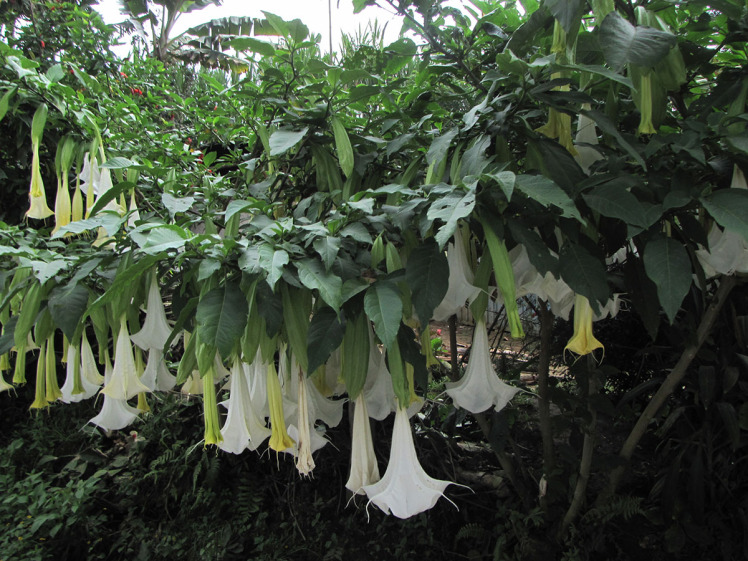 Council has warned travelers in Quito to be aware of how easily it can be to fall victim to being drugged by the horrific substance, as somewhere around 50,000 incidents occur yearly. Many have been raped, robbed, and even had their organs taken, according to stories.
VICE's Ryan Duffy actually traveled to Columbia to obtain more information regarding the substance, and did a two segment documentary about the shocking drug culture surrounding "The Devil's Breath." He explained that people have encountered situations in which the drug was blown into their faces, and within minutes fell ill to the effects of the substance. Then, the attacker could guide them to do whatever they wished.
In high doses, the substance is quite lethal. In lower doses, it's victim becomes a zombie, and loses the ability to form memories, or recollect what is taking place.
And while the substance originates in Columbia, it has made its way across the world, as an 36-year-old woman was poisoned by her boyfriend in Spain. She suddenly became incoherent, drowsy, and lost her memory after being slipped the powder. According to reports, her boyfriend bought the drug online.
Vice's documentary on the substance is quite informative and captivating and is most definitely worth the watch. While no reported incidents have been made in America, it is of course, always possible that it will make its way here. Remaining informed about the horrific drug and understanding what it is, how it is given, and the symptoms of its use are of the utmost importance. Share this article around, so that your friends and family can become aware of the "world's most dangerous drug."
Source: World's Scariest Drug (Documentary Exclusive) by syngulate on Rumble