**Warning: Some of the pictures that follow are graphic, and may not be suitable for all readers** It is every parent's worst nightmare. Junko Furuta, a 17-year-old school girl in Tokyo, was walking home from school on November 25, 1988, when she was kidnapped by a group of young men.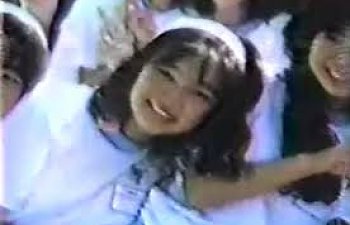 The young woman was then held captive for a total of 44 days during which she underwent some of the most brutal torture to ever make the news. This level of cruelty is almost unspeakable but is made even worse upon learning of the fate of her captors.
Furuta was a junior at Yashio-Minami High School. Her day started like every other, however, the events to follow would leave her community speechless. During the 44 days of her captivity, she was held in the home of one of her abductors, in the Ayase district of Tokyo. Prior to her abduction, she had never met her captors, making this a crime of opportunity rather than a targeted crime.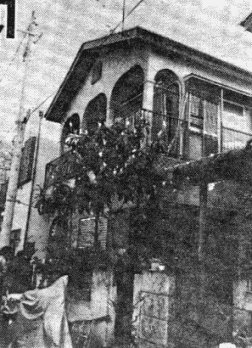 The home was owned by the parents of 17-year-old Jo Kamisaku. When questioned, his parents claimed that they were unaware of the events that were taking place, believing that Furuta was their son's girlfriend and at this house by choice. This was later found to be nothing more than a lie; his parents were aware they were just indifferent to the suffering of the young schoolgirl.
It is believed that during the first 10 days of her captivity Furuta was raped over 400 times by the young men. They forced her to call her mother regularly in order to ensure that they would not raise any red flags with the girl's parents, telling them that she had run away.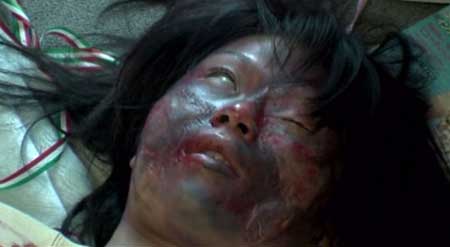 The young girl was repeatedly burned with both cigarettes and cigarette lighters. Fireworks were placed in her ears, mouth, vagina, and anus and set off. A number of foreign objects were inserted into her vagina and anus throughout the time of her captivity, including a still-lit light bulb. She was forced to sleep outside on the balcony during the dead of winter.
She was beaten severely on a number of occasions. It is said that at one point she was held against the concrete floor of the home, and jumped on with great force. On another occasion, she was bound with her hands above her head, tied to the ceiling. She was then used as a punching bag, struck repeatedly under her internal organs ruptured, causing blood to run from her mouth. Dumbbells were dropped onto her stomach, causing further damage to her internal organs. Her captors also beat her with bamboo sticks, a golf club, and an iron rod.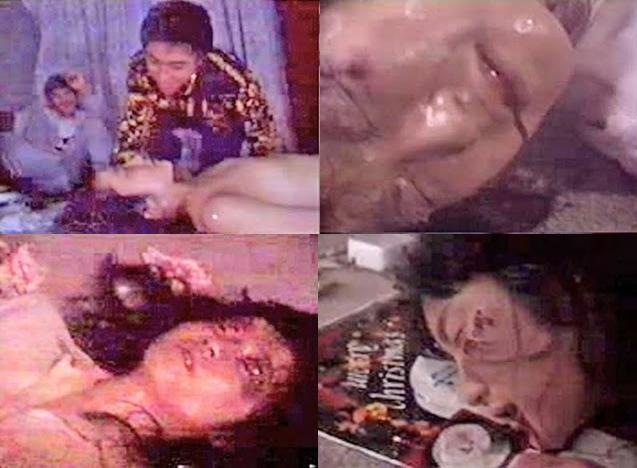 Furuta was unable to breathe out of her nose due to the large volumes of blood, breathing only out of her mouth. The extreme damage that had been done to her internal organs meant that she couldn't even keep water down.
Shockingly, it is believed that over 100 different people may have been aware of the plight of Junko Furuta during this time, however, no one took steps to assist the young woman.
At one point Furuta did make an escape attempt, however, she was unsuccessful. After being caught she was severely punished. She had flammable liquid poured onto her feet and legs, and then her captors lit her on fire causing severe burns that prevented her from walking. They also inserted a bottle into her anus, causing additional damages. Torturing her further, they burned her eyelids with a cigarette lighter, removed her left nipple forcibly with a pair of pliers and inserted scissors into her vagina.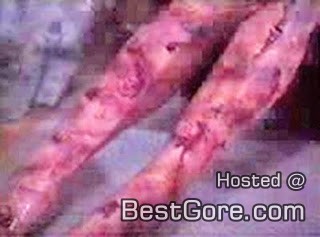 On January 4, 1989, her captors beat her severely with an iron barbell, rendering the already severely injured young girl unable to fight back. They then dumped lighter fluid all over her body including her legs, arms, face, and stomach, and lit her on fire. Having endured unspeakable torture throughout her captivity, Furuta succumbed to her injuries.
In order to avoid being caught, Furuta's captors hid her body in a 55-gallon drum and filled it with concrete. The media referred to her as 'the girl in concrete' after the body's discovery.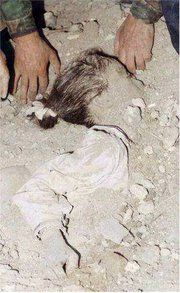 While the laws in Japan have been amended in the years that have followed the trials of Furuta's captors, it is hard to believe their sentences. Pleading guilty to bodily injury that resulted in death, they all received extremely lenient sentences and have now been released. It is rumored that during their incarcerations the killers bragged about Furuta's death, with one even being quoted saying that he knew how to kill and get away with it.
Believed to be the ringleader throughout the torture, Kamisaku's lenient sentence shocked the general public even more than the rest of the offenders. Following his release from prison, he attacked another man whom he believed was luring his girlfriend away from him at the time, sending him back to prison once again. He has since been released from his second sentence and is a free man once again.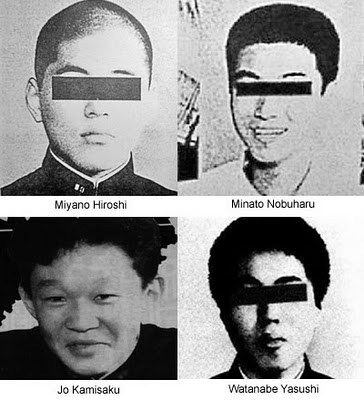 Today the whereabouts and aliases of the killers are unknown, however, all are free men. It is widely accepted in Japan that they were connected to powerful members of the Yakuza, a well known, and feared, crime syndicate in Japan, and as such are protected. Due to the Japanese handling of crimes that have been committed by juveniles the names of the killers were concealed, however, the magazine Shukan Bunshun has since reported their real names, stating that "human rights aren't needed for brutes."
The story of Junko Furuta's kidnapping, torture, and subsequent murder inspired a 2004 Japanese movie titled Konkurito.